How Video Simulations Can Boost Your Training Results
Learn how video simulations can benefit your training.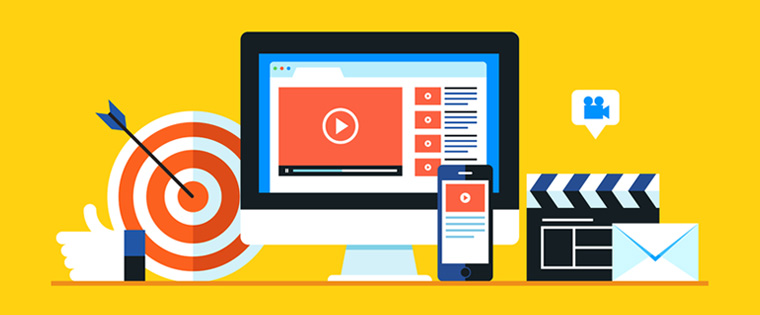 Tell me and I forget. Teach me and I remember. Involve me and I learn.
This oft-quoted saying of Benjamin Franklin holds true in many areas of life, and especially when it comes to e-learning courses. Text, audio, and assessments, all play a vital role in successful learning, but with simulations, you can go one step further.
Simulations pull learners into the content and engage them directly in the learning process. They aid learning by leading the learner through a virtual environment which is similar to the one in which they work. In this way, simulations have the added advantage of mimicking real-life situations, enabling learners to react in these practice scenarios without any risk factors.
Simulations are decidedly the best way to impart practical skills-based training and what better format is there than video for integrating them into your e-learning courses? Videos, it is proven, engage the learner and capture their attention. They make the explanation of complex concepts easier and force the learner to think and analyze.
The learning benefits of using videos paired with simulations are endless. Rather than providing a textual description of a process, simulations provide a visual and interactive demonstration of how a process is carried out.
Videos simulations can help learners understand a physical technique by demonstrating the process within a real-world example. This could be anything from learning how to present an appetizer, to operating a machine, to using a software application. Multi-step skills are best learned through visual examples.
Video simulations can be created by capturing a process or application in progress through a screen capture tool such as Camtasia or Screencast-O-Matic. These videos can capture real tasks that learners have to perform. They encourage learners to make choices, which in turn help them to gain a deeper understanding of the content through trial and error methods.
Video simulations promote decision-making – sans the fear of real risks. For instance, in the medical field, learners who need to be trained on a complex surgical procedure can be shown a video of the actual procedure. Additionally, 2D and 3D simulations can be added that enable learners to view an animated demonstration of each step in the procedure. Furthermore, they can be given options to select surgical tools and perform surgical procedures in this virtual environment. Learners then have the opportunity to receive feedback and to rectify mistakes.
Video simulations are also a highly efficient tool for teaching safety training procedures; learners can learn to operate heavy or complex machinery while remaining in a risk-free environment. With simulations, learners can increase their knowledge and practice skills in a safe environment and learn about the consequences of their actions.
When and where to use video simulations
Knowing when and where to use video simulations is crucial if you want to create the best impact on learners. Use video simulations when:
The course requires you to share skills; video is the best format for demonstrating these skills.
Training involves hazardous activities which must be taught to learners without any practical knowledge; simulations provide a risk-free environment to practice.
The activity has multiple steps; using a video helps break the process down for the learner.
Video simulations can be used in software training to teach learners a step-by-step description of the process, which then allows learners to practice in a risk-free environment. Learners have the liberty to make mistakes while understanding the consequences of making them on live software.
Using video simulations in safety training allows learners to experience various hazardous situations and learn how best to handle them. This prepares them to handle any real-life emergencies just as well as they can in the simulation.
For product training, simulations that describe the features and functionality of a product will help learners understand how each feature works, in addition to the assembly or disassembly of the product. The use of a virtual product ensures that sales and service personnel learn about all aspects of the product without potentially damaging an actual product during the learning experience.
In the area of sales training, video simulations can teach sales personnel how to handle different types of clients and their queries. Feedback based on a salesperson's actions helps him to correct himself and equips him to handle any type of client in real-life.
Video-simulations are the solution when you want to train employees in a risk-free and non-judgmental environment. They allow learners to experiment, while creating a deeper learning experience. Learners not only practice their skills and knowledge without facing the risks of a real-life situation, but also learn how to handle such situations in real-life. Integrate video simulations into your next e-learning course to see an increase in understanding, accuracy, and productivity.