Updating Your Existing E-learning Courses – 4 Vital Considerations
When do we update training courses? Some major considerations discussed in this post.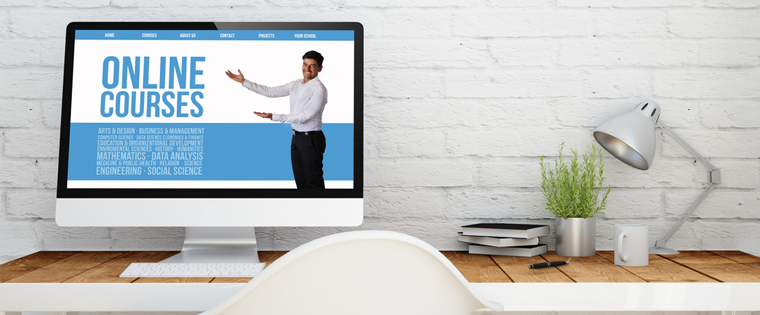 Are your employees' pre-learning and post-learning levels almost the same?
Do your corporate learners lack motivation or enthusiasm during the training course?
Are your learners mere passive observers of the course?
Did advancements in technology change the way your employees work?
Did your content undergo several changes/updates?
If you say YES to any of the above questions, then dear friend, it's time to update your e-learning course!
How do these factors impact your course update? What are the points to ponder when getting ready to update your course?
Let's know!
Are your Employees' Pre-Learning and Post-Learning Levels almost the Same?
It is well known that learning courses are for improving learners' skills. However, when you get to know that learners' pretest and posttest skills are the same, it is a tell-tale sign that your course is not enhancing their skill. So, it needs to be updated in a way that learners show improvement after taking the learning module.
Do your Corporate Learners Lack Motivation or Enthusiasm During the Training?
Motivation is one of the vital factors that affect learners' involvement in learning. There may be several reasons for your learners to be disinterested in the learning course. One major reason is the training design, which eventually needs to be changed. The course must be engaging and interesting. Existing visuals in the course must be updated to the visuals which closely relate to the learners' environment (real-life images). Update the learning strategy. Learners get more involved and engaged in a game or scenario than with mere image/text screens. Learners must be active participants, not passive observers. Being passive observers will eventually make learners feel bored and incidentally, learning from the course will be zero.
Did Advancements in Technology Change the Way your Employees Work?
Technology is improving rapidly and the change is so strong that it forces you to update your existing training programs as well. As technology improves, the way we work and perform changes. For example, the revolution in mobile technology resulted in several employees doing more work on mobiles than desktops.
Make your courses compatible with mobiles and other devices so that learners can take up the course, even on the go.
Did your Content Undergo Several Changes/Updates?
As time passes and technology improves, the expertise of companies changes and so do their company-related content. For example, a company had 3 branches in the year 2010 and it expanded to 5 by 2016. In that case, the induction program which was prepared in 2010 with the details present then will not come in handy now. Existing content must be updated with current content.
Mind you, your training course must be relevant, engaging and compatible with all devices. Keep these considerations in mind when updating courses and ensure you have effective online training resources at hand.