Top 7 eLearning Authoring Tools for Corporate Training in 2024
Read on to explore the seven top-tier eLearning authoring tools that are set to redefine the way you deliver training content, and shape 2024 and beyond!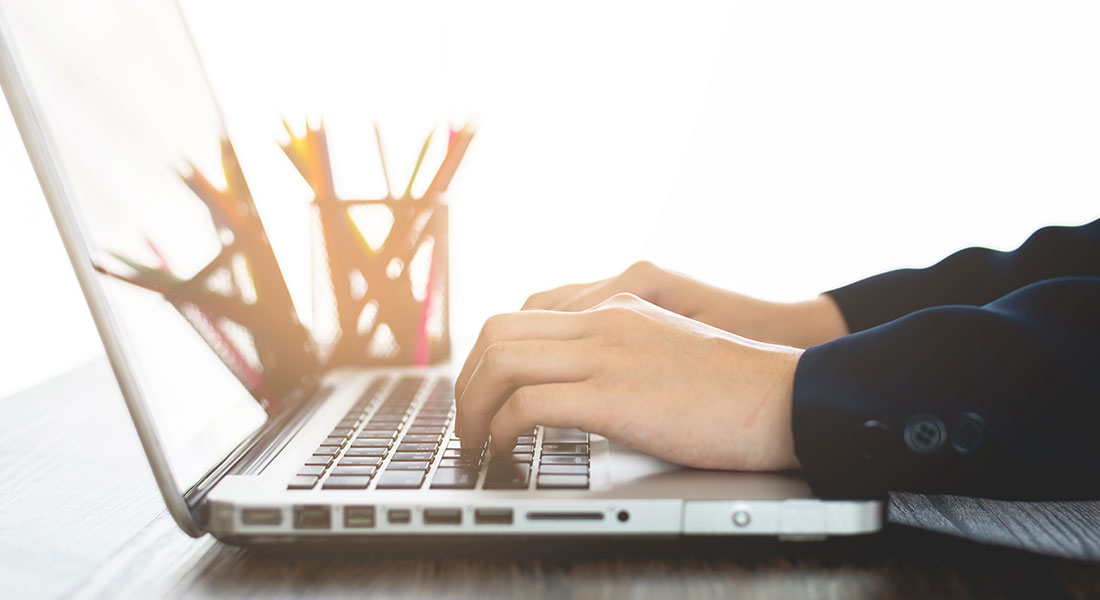 Calling all corporate trainers and eLearning enthusiasts! Are you ready to take your online training programs to new heights in 2024? Brace yourselves as we bring to you the top 7 eLearning authoring tools that will take your online training programs to new heights.
Say hello to the top eLearning authoring tools will transform your online training into a breeze.
Why Are eLearning Authoring Tools Vital for Modern Corporate Training?
In the age of remote work and flexible learning, eLearning authoring tools are the essential engines that empower organizations to create, manage, and deliver training content to a geographically dispersed workforce with precision and ease.
eLearning authoring tools come in diverse forms: cloud-based software, desktop applications, and learning management systems (LMS) plugins. These versatile tools equip trainers and instructional designers with the capacity to craft captivating and interactive online courses, all without the need for programming expertise.
Importance of eLearning Authoring Tools in Corporate Training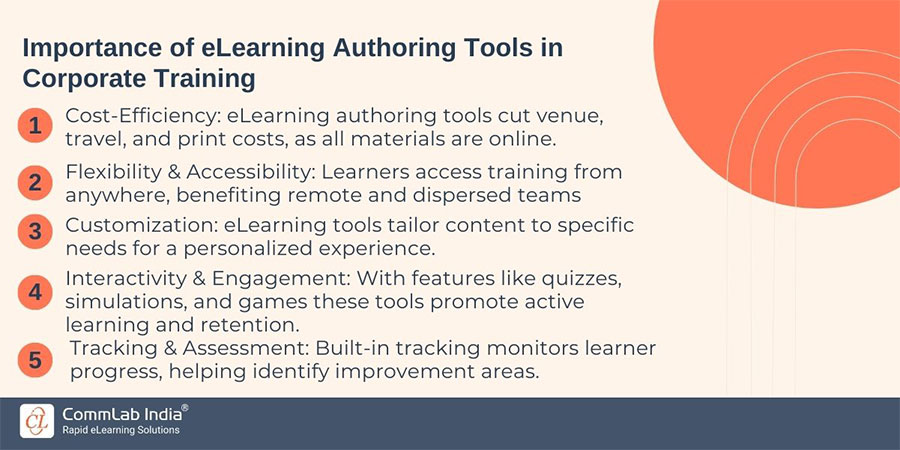 Top 7 eLearning Authoring Tools for Corporate Training in 2024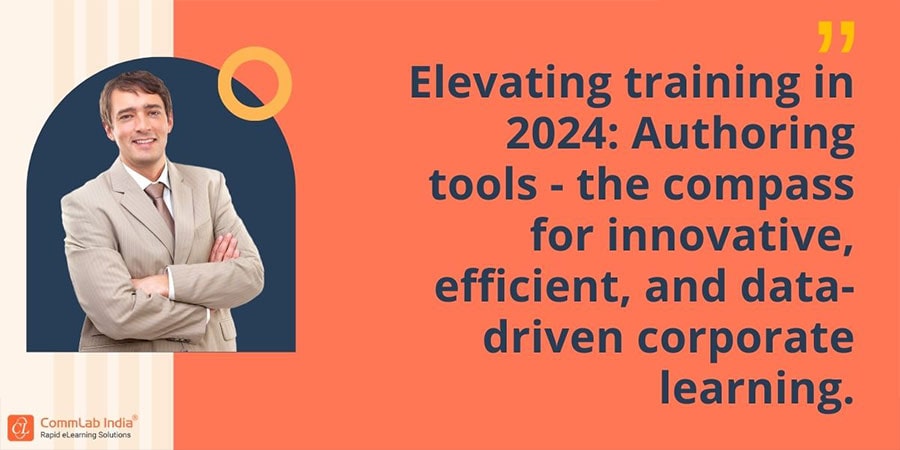 1. Adobe Captivate
Adobe Captivate is a popular choice among many organizations due to its advanced features and ease of use. It offers a wide range of customization options with its drag-and-drop interface, making it easy to create interactive eLearning courses. It also allows users to import PowerPoint slides and add multimedia elements such as videos, audios, and animations.
Features We Like
Responsive Design: It helps create interactive and engaging eLearning content that adapts seamlessly to different screen sizes and devices.
Advanced Interactions: Enhance learner engagement with interactive elements like quizzes, branching scenarios, simulations, and multimedia integration.
Benefits
Rapid eLearning Development: With a user-friendly interface and pre-built templates, Adobe Captivate allows you to create high-quality eLearning courses quickly and efficiently.
Multiplatform Compatibility: Publish your courses in multiple formats, including HTML5, SCORM, and AICC, ensuring compatibility with various Learning Management Systems (LMS) and devices.
2. Articulate Storyline
Articulate Storyline is another top player in the market with its powerful features and user-friendly interface. Its slide-based approach makes course development intuitive and efficient. The tool also includes built-in templates that can be easily customized according to your training needs.
Features We Like
Slide-based Authoring: The tool lets you create content using a slide-based approach, similar to PowerPoint. This makes the tool familiar and easy to use.
Media Integration: The tool allows you to seamlessly integrate multimedia elements such as images, audio, video, and screen recordings into your courses.
Benefits
Time-Saving Efficiency: With its intuitive interface, slide-based design, and pre-built templates, Storyline allows for faster course development, minimizing the time and effort required.
Compatibility and Accessibility: Storyline courses are compatible with multiple platforms, browsers, and Learning Management Systems (LMS). They can also be made accessible, meeting accessibility standards and ensuring inclusivity for all learners.
3. iSpring Suite
iSpring Suite simplifies the conversion of existing content into engaging eLearning materials. With its suite of tools for simulations and quizzes, it's an excellent choice for organizations seeking to create interactive and assessable courses.
Features We Like
PowerPoint Conversion: It let's you convert PowerPoint presentations into interactive eLearning courses, seamlessly saving time and effort.
Simulations and Quizzes: Using this tool, you can create immersive simulations and quizzes for comprehensive learning experiences.
Benefits
Streamlined Content Creation: You can quickly transform existing materials into eLearning, saving time and effort.
Assessment: Easily assess and reinforce learning through quizzes and simulations.
4. Moodle
Moodle is an open-source LMS known for its adaptability and customizability. It's a cost-effective solution for organizations seeking to manage and deliver training content at scale.
Features We Like
Open-Source Platform: It is robust, open-source learning management system (LMS) that helps you create and manage online training courses.
Customization: You can use the tool to personalize training courses, modules, and assessments to match your organization's unique needs.
Benefits
Cost-Effective: Being open-source, Moodle provides a cost-effective solution for delivering training.
Scalability: Easily scale your training programs to match your organization's growth.
5. Elucidat
Elucidat is the modern answer to eLearning authoring, offering cloud-based collaboration and responsive design. It's ideal for organizations seeking efficiency and the ability to create content accessible on any device.
Features We Like
Cloud-Based Authoring: It lets you collaborate and create eLearning content in the cloud, accessible from anywhere.
Responsive Design: You can develop mobile-friendly courses with ease.
Benefits
Efficient Course Development: Elucidat's user-friendly interface and templates enable rapid course creation and updates, saving time and resources.
Data-Driven Analytics: Elucidat provides comprehensive analytics for tracking learner progress, engagement, and completion rates. This data empowers trainers and administrators to identify knowledge gaps and improve training effectiveness.
6. Lectora
Lectora excels in creating engaging and accessible eLearning content. Its advanced interactivity options and commitment to accessibility make it an excellent choice for organizations aiming to create inclusive and captivating training materials.
Features We Like
Advanced Interactivity: With Lectora, you can craft engaging eLearning content with intricate interactivity, including complex branching and scenarios.
Accessibility Tools: Ensure courses are accessible to all learners, including those with disabilities.
Benefits
High Engagement: Lectora's advanced interactivity keeps learners actively involved, enhancing overall engagement and retention.
Inclusivity: By focusing on accessibility, Lectora broadens your reach, ensuring all learners can access your content.
7. Camtasia
Camtasia is a powerful tool for creating video-based training content. Its screen recording and editing capabilities make it an ideal choice for organizations seeking to harness the effectiveness of visual learning and multimedia content.
Features We Like
Screen Recording: This tool lets you capture screen activities and create video-based training materials.
Editing Tools: You can use the tool to edit videos, add quizzes, and enhance learning content.
Benefits
Visual Learning: Using the tool, it is possible for you to create videos for effective visual learning, making complex concepts easier to understand.
Content Enhancement: Camtasia offers tools to polish training materials, ensuring they are engaging and effective.
Wrapping Up
In 2024, these eLearning authoring tools are your keys to efficient, customized training. From Adobe Captivate's interactivity to Moodle's cost-effectiveness, each tool offers a unique advantage. Flexibility and accessibility are paramount, with iSpring Suite and Elucidat leading the way. Lectora ensures inclusivity, while Camtasia enhances visual learning.
Wondering which eLearning authoring tool works best for you? Here is an authoring tool finder to help you!
Download now!