5 Tips for Effective eLearning Project Management Training Managers Shouldn't Miss!
Handling eLearning course development projects is not as easy as it sounds. Because stress and anxiety resulting from deadlines, stakeholder expectations, etc., often don't make it to the surface. So effective eLearning project management is essential. Read this blog to know the 5 tips for the same.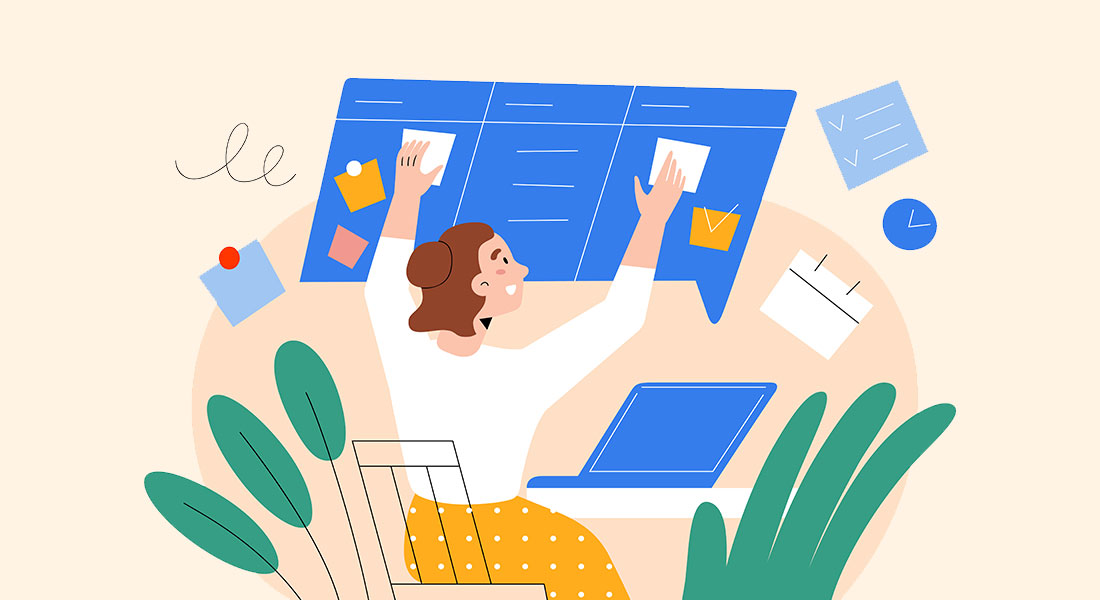 Do you often find it difficult to track and manage various eLearning projects? Do you feel lost in the sea of deadlines, resources, and expectations? Well, I understand that the journey of eLearning project management is not an easy one. It can be pretty stressful and overwhelming when the projects keep coming in and you need to be on top of your game for the development of every eLearning course. After all, only the wearer knows where the shoe pricks. Right? But no more shoe bites or swollen feet. What I'm trying to imply is that managing your eLearning projects can be easy if you know the right tips and strategy.
Struggling to Ensure Effective eLearning Project Management?
Here are the 5 tips to rescue:
Have a clear understanding of the project goals
Assign specific responsibilities to foster accountability
Leverage a project management tool
Communicate effectively with stakeholders
Be flexible and adaptable
And this blog will certainly help you out with that. Here, I'll discuss the 5 tips for effective eLearning project management. So are you ready to say goodbye to all the eLearning project management-related worries?
Then let's begin!
5 Tips for Effective eLearning Project Management
1. Have a Clear Understanding of the Project Goals
Before you jump head first into the eLearning development process, invest some time in clearly understanding the purpose behind the design and development of the eLearning course and the overall expectations from the project. Make sure you have a clear idea about the learning objectives. This will help you align your efforts and resources accordingly thereby helping you select relevant content, eLearning interactivities, instructional design strategy, etc.
2. Assign Specific Responsibilities to Foster Accountability
When you are looking for effective eLearning project management, assigning specific responsibilities to your team members is absolutely necessary. That's right! It helps each team member to understand their task thoroughly and even promotes a sense of accountability for the assigned tasks. You can do so by conducting a SWOT analysis for your team members. Based on the results, give them roles and responsibilities that match their interest and strengths.
3. Leverage a Project Management Tool
Leveraging a project management tool can be a total game changer for managing your eLearning project effectively. It enables you to plan, organize, and manage the eLearning course development, thereby helping you streamline the workflow in a better manner. With the help of a project management tool, you can easily track progress, manage tasks, identify gaps in the process, etc., more quickly.
Moreover, a project management tool provides you with a centralized platform that fosters active communication among the team members and aids in the timely conveying of messages/information to the team. A project management tool allows you to set deadlines, assign responsibilities, and even monitor the overall project timeline which helps you and your team to be on the same page and ensure timely delivery of the project.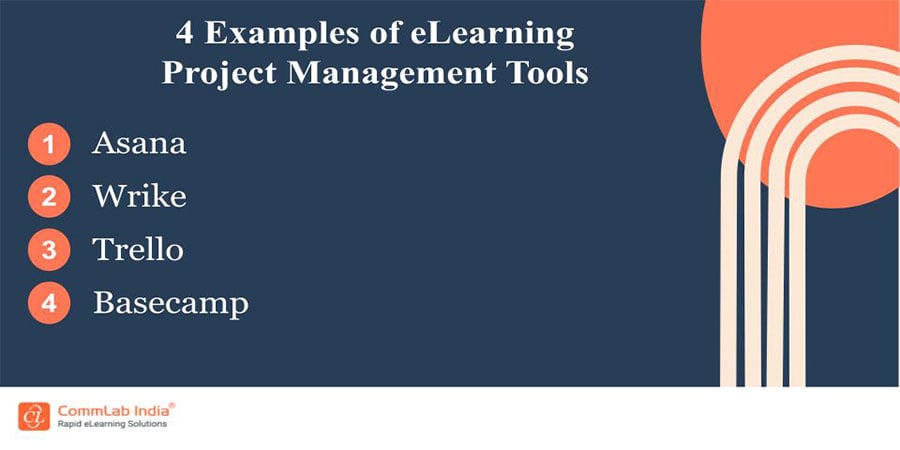 4. Communicate Effectively with Stakeholders
If you wish your eLearning project to be successful (well, who doesn't) then make it a point to communicate clearly and effectively with the stakeholders. It is an important step to ensure all the parties involved are on the same page. It will save you from the time and effort spent going back and forth between different steps.
So for starters, try to draft a communication plan that helps you decide how and when you will communicate with the stakeholders along with the communication channels.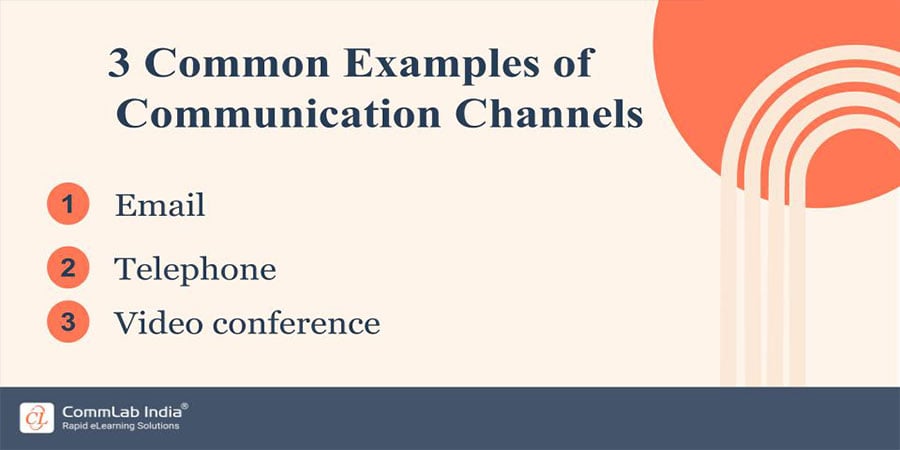 Moving forward, ensure to provide regular updates to the stakeholders and address their issues promptly. This will help you maintain a balance between your efforts and their expectations. Regular and transparent communication with stakeholders helps you build trust and understanding which is vital to the success of your eLearning project. Whether your stakeholders include clients, subject matter experts, instructional designers, or developers, make sure to keep them updated on the project's progress and any challenges encountered.
5. Be Flexible and Adaptable
Our ability to be flexible and adaptable to the changing needs of the project along the way is a key element in ensuring effective eLearning project management. If you're wondering why, the reason is that even when you plan and organize things thoroughly, at times unforeseen circumstances and changes may arise. And in such situations, your ability to handle situations by being prepared and adjusting to the project requirement as needed is a must.
So be open to feedback and suggestions shared with you and try to incorporate them into the project. It helps you to deliver the desired results in an uncompromised manner, thereby setting you apart from others and marking your proficiency as an effective eLearning project manager. Also, it is important to regularly review and assess the progress of your eLearning course development project.
Summing It Up!
Managing eLearning projects can be a daunting task. But hey, try and try until you succeed. Once you've learned the nuances of eLearning project management, it will help you gain confidence and deliver high-quality, effective results. And the 5 tips mentioned in this blog are also an attempt to help you align your efforts with successfully leading and managing the eLearning projects. Check out this informative eBook to learn about project management in eLearning course development in detail.