Synchronous or Asynchronous Learning – How to Make the Right Choice?
This blog makes training personnel aware of factors that influence the decision of choosing between synchronous and asynchronous learning.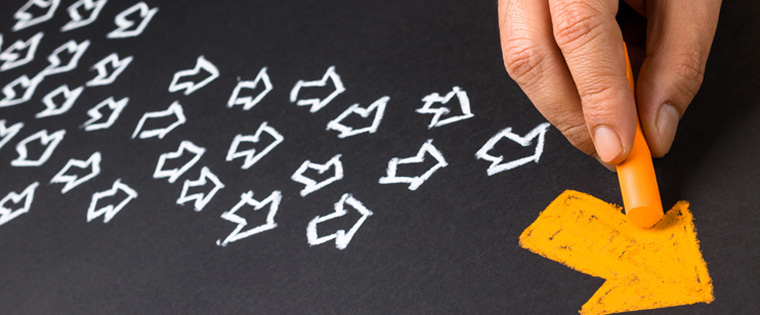 "Online learning is not the next big thing, it is the now big thing."
The demand for e-learning is growing by leaps and bounds. Organizations across the globe continue to adopt online training at a rate of 13% per year, a pace that is expected to stay consistent throughout 2017. There are n number of online learning techniques, each with their own benefits and limitations. To make the e-learning initiative in your organization a success, there are two different e-learning methodologies of synchronous and asynchronous learning to choose from.
To give you a quick refresher on these training methodologies, synchronous learning is similar to classroom training, except that the instructor and learners could be in different locations and interact via chats, such as instant messaging and audio/video conferencing.
In asynchronous learning, the instructor and learners are not connected in real-time. Learners are allowed to complete the training at their own time and pace.
But how do you decide which one is the right fit for the training needs in your organization? Read on to know more about the factors to consider before you pick a digital learning technique.
Cost
A pharmaceutical company employs 500 medical representatives. The training department had to come up with a training program for the medical representatives, to apprise them on a new drug that's introduced by the company. If the medical representatives have to attend a classroom training, that would keep them away from work for an entire day, it would result in a loss of $400 per employee. So, if 500 employees are away from work for a day, it would mean a total loss of $200,000 for a day. How can the organization avoid this loss?
The training department needs to think of a training plan that employees can take anywhere, anytime without disrupting their work schedule. The best choice in this case would be asynchronous learning.
Time
Imagine that you are part of the L&D team working for a healthcare organization. You are asked to implement an e-learning program for nurses. Which training technique would you go with, synchronous or asynchronous learning?
The right choice in the scenario above would be asynchronous learning. This is because hospital staff work in shifts. It would be impossible to pull a nurse who is on duty in the emergency room (ER), for a scheduled training.
The same e-learning technique can be applied to manufacturing industries, service centers and call centers where learners have varying working hours. Also, when learners have unpredictable schedules (doctors and ER staff) or are located in geographically distant offices, time becomes a big constraint. An asynchronous training technique works well when learners have limited time or are in different time zones, as it gives them the flexibility to complete the training at their own pace.
Level of Learner Collaboration Required
You have the task of rolling out a training on team-building skills in your organization. The training involves activities that require team effort. Would asynchronous learning be the right pick for training delivery?
The answer would be 'No' as asynchronous learning does not support live interaction among teams. A synchronous learning strategy would be the right choice as it allows real-time interaction among learners to complete activities that require team effort.
Availability of Instructors
Aerospace engineers of a defense major need to be trained on a new propulsion system. However, the company is having a tough time finding skilled instructors, with expertise in the propulsion system. Should the company go for synchronous or asynchronous learning?
In the scenario above, if you consider synchronous training, the training program has to be scheduled around the instructor's availability and this may not be possible always. So, when you have a dearth of instructors and a large number of people to train, asynchronous learning provides the perfect solution. Videos recorded by experts could be included in the online training, so that employees follow a self-paced learning method.
Methods to conduct Synchronous and Asynchronous Learning
Synchronous Learning
Asynchronous Learning

Webinars
Audio/Video conferencing
Chat
Instant messaging
Application sharing

Discussion forums
Message boards
Emails
Blogs
CDs and DVDs
If you think of it, it's just one letter that separates synchronous from asynchronous learning, but the similarity ends here. The truth is that both these training techniques are at completely opposite ends of the training spectrum.
Making the right choice between synchronous/asynchronous learning is absolutely essential to create a memorable learning experience for learners.
Synchronous or asynchronous e-learning; what does your organization prefer? Share your thoughts through the comments section.