Making Training Interesting and a Priority with Self-Paced Learning
Put the ball back in the court of your learners with self-paced learning to deliver a superior experience.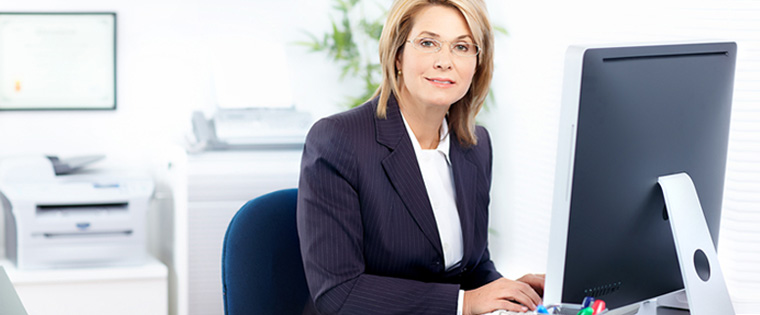 Self-paced learning is learning that moves at a pace set by the learner. It doesn't put any restrictions on learners to take the training only at specified timings. There are also no time restrictions on the learner to complete a particular module to be able to move on to the next one. Learners can take their time depending upon their personal capabilities or work commitments, to progress through the course.
Classroom trainings are instructor-paced and follow a set schedule. Instructors plan the amount of time to be allocated on specific topics and will proceed ahead, regardless of the learner's comfort. While classroom training utilizes substantial infrastructure and requires the combined presence of the target audience to be successful, self-paced learning can do its job with just one person sitting alone with a laptop or smartphone. The impact of classroom training largely depends upon the proficiency of the trainer, while that of a self-paced learning depends on the proficiency of the course design and learner.
Self-paced learning is really the way forward in today's organizations. Here are some of the advantages that self-paced learning brings to the table:
Gives Complete Access to Content
In an instructor-led training, the trainer largely conveys learning material orally. Learners might miss essential information if they are not completely attentive in the classroom. Trainers might also use supporting digital material like PowerPoint presentations or infographics, but these may just cover portions of the topic. In a self-paced learning approach, the entire content is provided to the user, which stays with them for future references. With the entire content at the fingertips of the user, they can check out any section at a later date in case of doubt or for getting better clarity.
Increase the Depth of Knowledge
Self-paced learning has assessments and quizzes at the end of each module. Through these evaluations, if learners find a gap in their understanding of concepts, they can very well review the content again and retake the test until they reach perfection. This kind of flexibility is not available in classroom learning. By allowing users to go back to the learning stage after the evaluation stage gives them the opportunity to delve deep into the subject as many doubts emerge only after being asked unexpected questions. In case your organization has an active online community, learners can also get into active discussions to really boost subject interest.
No Scheduling Issues
With classroom training, learners always find it difficult to strike a balance between work and training. Sometimes, they find it difficult to attend scheduled training programs due to overlapping work priorities. However, with self-paced learning people can learn anytime and from anywhere, whether they are travelling or at home. Scheduling related issues like unavailability and cancellations are automatically circumvented with self-paced learning. This enables more people to undertake the training, increasing learner reach.
Makes Learning a Priority for Users
Popular notions might dictate that trainings can become priority for employees only when they are scheduled and employees undertake them only when they are required to. Now the times have changed, and the desire of employees to enhance their skills has taken a front seat. If a meaningful and strong self-paced learning course has a potential to advance employees' learning and thereby their careers, they are likely to treat it as a top priority. Gone are the days when you needed to push employees to attend training programs. Relevant and impactful content will pull employees towards the training.
Self-paced training adequately takes into account the comfort of the learner. It doesn't put up any barriers in terms of navigation or functionality of the courses. When learners get an unrestricted playfield of knowledge, their interest in the topic automatically soars, and training becomes a top priority in their to-do list.