5 Mistakes to Avoid in Rapid eLearning Design and Development [Infographic]
Mistakes in rapid eLearning can negatively impact the overall outcome. Check out the infographic below to find out rapid eLearning mistakes to avoid.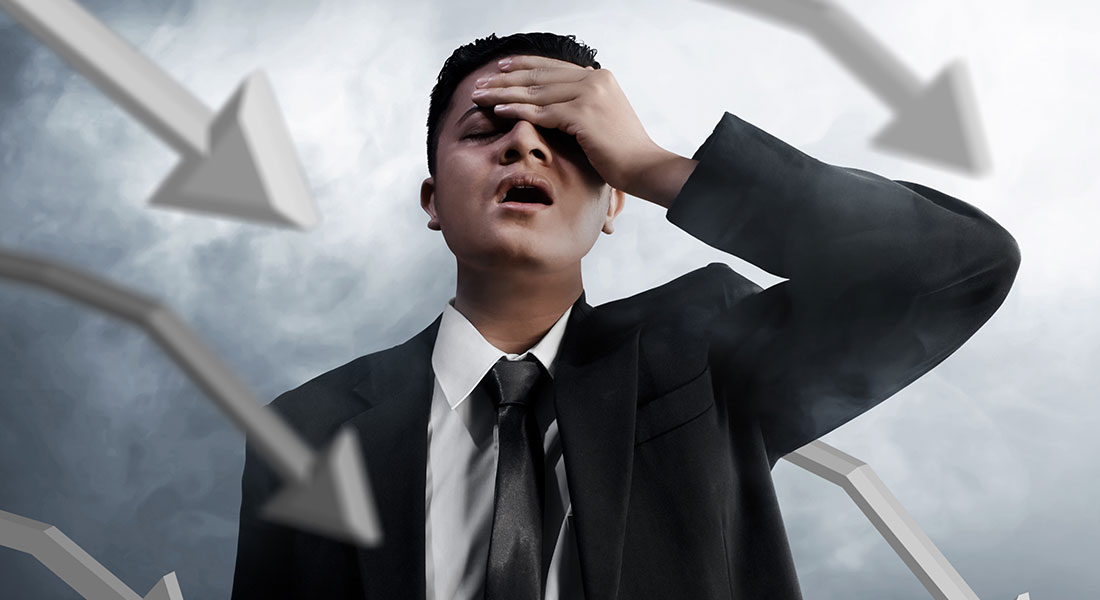 Effective training is an important pillar of organizational success. It provides employees with the knowledge and skills so that they can excel in their respective roles. And what better way to do so than leverage rapid eLearning? It is an approach that ensures speed and premium quality. But mistakes in the rapid eLearning design and development process can chip away the desired outcome. And that's not all. They can have far-reaching negative consequences.
These errors can hinder an organization's ability to achieve its goals and undermine the very purpose of training. Understanding these negative consequences underscores the importance of careful and thoughtful training design and development.
In this blog, we will explore five mistakes that must be avoided in rapid eLearning design and development to ensure desired positive results.
So let's start!
5 Mistakes to Avoid in Rapid eLearning Design and Development



4 Downsides of Rapid eLearning Mistakes in Corporate Training
Mistakes in rapid eLearning design can have several negative impacts on learners which further impacts the organizations. Here are five negative consequences that can result from these mistakes.
Reduced Learning Effectiveness
The major purpose of designing rapid eLearning courses is to attend to the employees' learning needs and fill in the knowledge gaps. But rapid eLearning courses with mistakes such as unclear learning objectives, rushed design process, missing responsive design, etc., greatly hamper the learning effectiveness. Because of all these errors, learners struggle to understand and retain information which leads to limited knowledge acquisition and skill development.
Decreased Learner Engagement
Learner engagement is an integral element of effective corporate training. It ensures that learners pay attention to the information being conveyed and are able to retain and implement it properly. But poorly designed rapid eLearning courses do just the opposite. Making mistakes like information overload, complicated interface, etc., can distract the learners and lead to disengagement.
Wasted Resources
Organizations invest a great deal of resources in providing top-notch training to employees that improves their performance and skills. However, the mistakes in rapid eLearning design can turn the results upside down, thereby wasting the valuable resources like time and money.
A few mistakes that should be avoided in rapid eLearning design are information overload, rushing through the design process, skipping feedback and assessments, etc., as they completely undermine the purpose of conducting training.
Reduced Training ROI
Mistakes in rapid eLearning design can significantly reduce the impact of corporate training and hinder an organization's ability to achieve its goals. That's right! When the employees are not adequately trained, they are more likely to repeat the same errors which decreases productivity and results in failure to meet business objectives.
This can prove to be a downer for both employees as well as the organizations as these mistakes can have a cascading effect on the overall success of the organization. Such mistakes in rapid eLearning design result in poor training return on investment (ROI) as the desired learning outcomes are not achieved.
Wrapping It Up!
Mistakes in rapid eLearning design should be avoided as they can negatively impact your corporate training efforts. Now you know both, the mistakes and the downsides. So it's crucial to avoid these pitfalls and prioritize high-quality, well-designed training programs to ensure positive outcomes for both learners and the organization. Check out the eBook to know more and understand about rapid eLearning design.