Rapid eLearning Assessments: 6 Interesting Ways to Evaluate your Employees!
eLearning assessment help evaluate learners' progress towards the learning objectives, and this makes them a key aspect of the entire eLearning journey. But how do you make them more engaging? Read on to discover.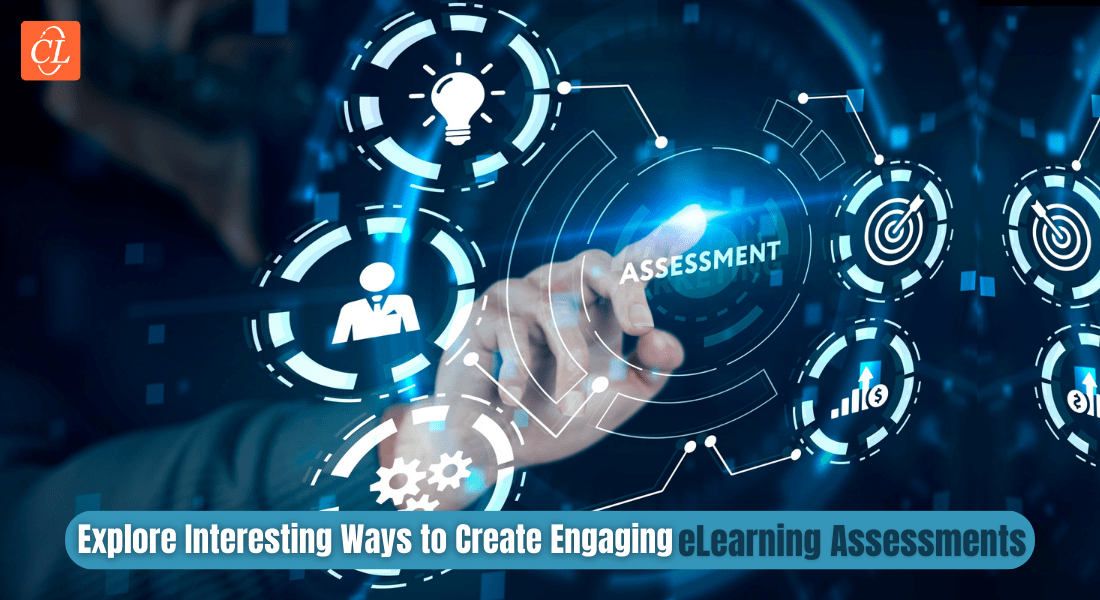 Learning and Development (L&D) professionals put their heart and soul into developing rapid eLearning courses. They are often found updating themselves about the latest trends and theories in eLearning so that they can make their courses better. But one thing that is overlooked by almost every training professional is – the assessment of the learners.
Looking for Interesting Ways to Frame Engaging Rapid eLearning Assessments?
Try the below options to make a difference –
Multiple Choice Questions
Match the Set
Open-ended Questions
Read on to explore more types…
It is important to understand that assessments are critical for the success of any rapid eLearning program. eLearning assessments are helpful in gauging the progress of the learners. They help measure whether the learners have achieved the expected learning outcome and whether they will be able to utilize the learning practically on their job. If you don't know whether your online training program has created any positive outcome, there's no point in putting your efforts to design rapid eLearning courses.
In this write-up, I am discussing every aspect of rapid eLearning assessments that you must know, including the different types of questions that can be a part of your rapid eLearning courses.
Let's start discussing the type of assessments first
The Types of Rapid eLearning Assessment
Before we talk about the ways to implement eLearning assessment, it is important to know about their types.
Formative Assessment – This type of assessment intends to reinforce the learning and hence is scattered throughout the course. You should put these assessment questions at the end of each learning point or objective. And this must be followed by quick feedback.
Summative Assessment – Unlike formative assessment, this is meant for evaluation rather than reinforcing learning. This assessment is intended to score the learners based on their learning of the course. This comes at the end of the course and need not be accompanied by feedback.
Pre-Assessment – As the name suggests, this is done before the course starts. The intention is to have an estimate of the learner's pre-existing knowledge. This is very helpful in measuring the progress when compared with the end assessment result. It can be in the form of surveys or quick polls.
Reflective Assessment – This assessment is intended to develop critical thinking abilities of the learners. The questions need to be scattered throughout the course to push learners to take a pause and think about the practical application of the learning.
Interesting Ways to Construct Rapid eLearning Assessments
Now that you are aware of the types of assessments and where they fit the best in your rapid eLearning course, it's time to focus on understanding the different ways of framing questions.
1. Multiple Choice Questions
MCQs are one of the most popular ways of assessment. One question with multiple sets of probable answers is a great way to gauge a learner's level of understanding. MCQs can be a good addition to Summative Assessment Tests.
2. Match the Set
Matching two sets of data with each other is the type of assessment that we have been seeing since our childhood. It is a good way to reinforce the learned content and hence can be a good part of formative assessment sets.
3. Open-ended Questions
These are questions with no right or wrong answers. They are only meant for developing critical thinking among the learners. These questions can form a good part of the reflective assessment. They can sometimes be utilized to catalyze 'out of the box' thinking in the learners.
4. Fill in the Blanks and True or False
Both of these are popular varieties of assessment questions. They can be used for revision as well as for scoring. One can include these varieties of questions in both formative and summative assessments.
5. Scenario-based Assessment
This is again a great way to support the growth of critical thinking abilities among the learners. You can simply take any assessment question and then create a hypothetical scenario around it and let the learners find the answer. This assessment is important for motivating learners to utilize their learning in a practical scenario. This can form a good part of formative assessment, and including scenario-based questions is also a great way to engage the learners throughout the rapid eLearning course.
6. Simulation-based Assessment
This is similar to scenario-based assessment. In scenario-based assessment, learners are simply given a scenario to imagine and propose a solution. On the other hand, in simulation-based assessment, learners are placed in a situation that mimics real work-life situations and are expected to apply their theoretical knowledge practically.
Tips on Framing Effective Assessment Questions
After having discussed the types of assessment and suitable formats of assessment questions, it is time that we discuss some tips about the formulation of effective assessment questions for rapid eLearning courses.
Always align your questions to the set learning objectives of the course and each module of the course. It is important to cover all the modules of the eLearning course, though the weightage could be different.
Try to include more and more performance-based assessment questions i.e. the assessment question that asks about the practical applicability of the knowledge rather that theoretical rote learning.
Questions should be aimed at assessing a learner's understanding of the concept rather than their memorization skills.
Questions should not be formed with the intention to confuse or trick the learner. Your aim is to improve the learning not to make the learners feel dumb.
Online assessment sets must always have randomized questions from a big pool of questions so that any individual retaking a quiz should not get the same set of questions.
Summing Up
Rapid eLearning does put a lot of emphasis on designing apt and engaging eLearning assessments! After all, assessments are what make the online training more impactful. And creating assessment questions is not rocket science. Any training professional can do it with ease. What you need is little guidance, and I hope the article did its job.
Want to learn more about eLearning assessments and how they add value to your rapid eLearning modules? This webinar recording could be of help – it will certainly take out the guesswork from eLearning assessments and give you a vivid picture to ace your rapid eLearning courses.