Why are Organizations Focusing on Learning Analytics?
This blog aims to make L&D managers aware of the reasons why organizations focus on learning analytics.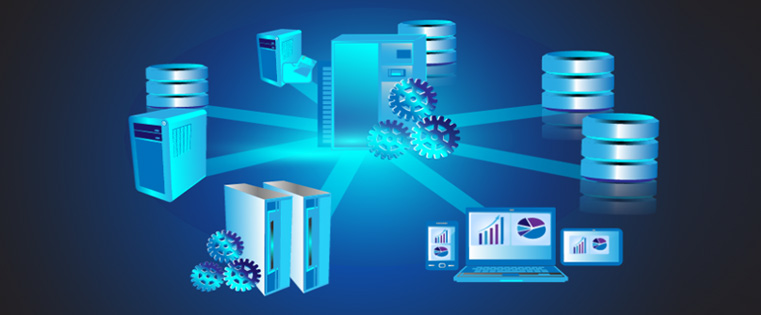 A few years ago, eLearning in the corporate world was only about making online training programs available to learners. But, with the introduction of learning analytics, this scenario has changed. L&D managers want more out of the learning experience, both for employees as well as the organization.
One question that training managers and L&D professionals ponder about is the effectiveness of training programs. Have you ever wondered how much knowledge learners have been able to apply in their job function, say 3 months after completion of an online training program? Is there a need to check if learners require additional support? Learning Analytics is the new buzzword that can answer all these questions, and more. Read on to know why organizations are looking up to learning analytics to create a better learning experience for employees, and to gain better ROI on training programs.
Measuring Effectiveness of Training Programs
Corporates come up with online training programs to address different training needs, ranging from new hire orientation to more complex leadership training programs.
Imagine a scenario where an organization has invested in a gamified leadership training program. The management asks the L&D manager to submit a report on how this leadership program helped develop leaders. The L&D manager is in a fix, as there is no hard data to justify that the online training program has brought worthwhile returns for the organization.
This is exactly where learning analytics can help. Measuring engagement levels and retention rates determines the effectiveness of the leadership development program on a quantitative level.
A set of competencies that need to be achieved by participants in the leadership training program can be created. L&D managers can then track the progress of learners in achieving these competencies. Not just that, every milestone achieved by the learner can be recorded and analyzed, to generate reports when required.
Taking Corrective Measures for Training Programs
If an online training program does not appeal to learners, there is no need to wait till they complete the training program to fill a survey or feedback form. For instance, if a module in the training program does not provide cohesive and comprehensive content, learners may spend more time going through that module or skip it altogether.
Advanced options in learning analytics make it possible to track how much time employees spend on each page of the eLearning course. You can also track whether learners have clicked links to additional information, included in the course. All this is possible by customizing the LMS to meet your requirements.
The in-depth analysis offered by learning analytics makes it easier to take corrective measures in online training programs.
Identifying Learning Patterns
Learning analytics through the LMS can identify learning patterns of employees in the organization. Are learners impressed by certain interactivities provided in online courses? Do they prefer game-based learning? Have you noticed that employees prefer microlearning modules?
All these trends or patterns help L&D managers decide on the best strategy to use while designing online training programs for employees in the organization. It is also possible to personalize online training programs for learners. For instance, if learning analytics reveals that a section of the targeted learners prefer auditory learning, you could include links to audio files or podcasts in the eLearning course. Identifying learning patterns through learning analytics can boost learner-centric learning in the organization.
Demonstrating the Value of Training Programs
It is not enough if you roll out training programs, to address a certain training need. What's more important is how you plan to measure the success of this training program. There are 4 different levels around which success of online training programs can be measured.
What did learners feel about the training? This data can be captured through feedback forms and surveys at the end of the eLearning course.
Did the training program result in an increase in knowledge? This can be affirmed from assessment scores, post the online training program completion.
Have learners been able to successfully apply the skills gained through the eLearning course? An analysis of feedback data from the learners' managers or supervisors can give you more insight on this aspect.
Has the learners' performance brought about a positive business impact? Check whether the training program contributed to improving business metrics. For example, a training program for the sales team on effective sales skills is expected to bring a boost to the business.
If a training program does not result in achieving any of the levels listed above, perhaps there is no point in continuing that training program. Completion of training programs is not enough. Organizations need to focus on the value that training programs provide to the organization and its employees, and learning analytics certainly helps.
Thanks to learning analytics, it is possible to create a powerful eLearning environment in your organization. Think about the benefits that measuring training programs can bring to your organization. If you have implemented learning analytics, do share the positive impacts that it has had on your organization.