3 Reasons to Use Online Training for New Hire Learning and Development
Can you skip online training once new hires settle into their jobs? Find out the reasons to use online training in L&D initiatives designed for new hires.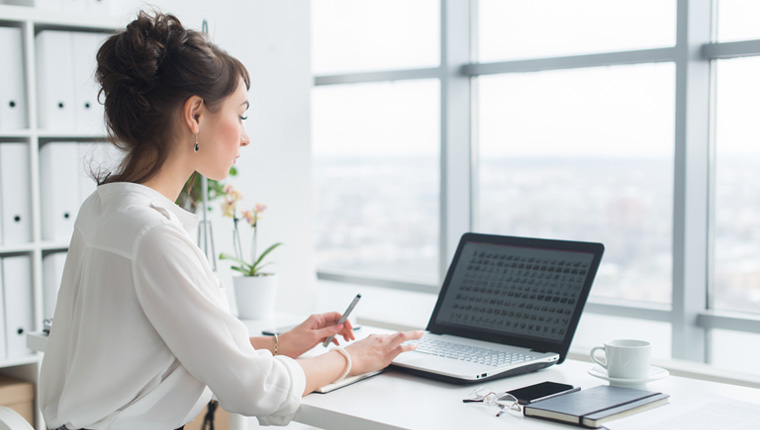 Congratulations! You've managed to rollout a successful onboarding program that makes use of both classroom and online training. But, what after onboarding? Isn't there a need to train new hires while they are settling into their new roles at the workplace, or even after that? Absolutely! Training is a process that needs to go on continually, and online training makes this a reality, as long-drawn intensive classroom training programs that last for days are practically not feasible once a new hire gets on the job.
Why is Online Training Necessary After New Hire Onboarding?
To provide training at the moment of need
To build competencies and close skills gap

To meet individual career plans
So how do you get new hires to attend and complete training programs at the workplace? One way to do this would be by building trust and letting them know how the training is going to help them. So, just as in the movie 'How to train your dragon", can you turn into Hiccup, the Viking hero and dragon-trainer who just raises his hand toward the dragon to build trust? Wish it were that easy! Find out how you can use online training to train your dragon(s)…oops…new hires and build a robust employee training strategy.
Why Use Online Training After You Onboard New Hires?
1. Train at the Moment of Need
It's good that you have formal training programs – classroom and online training to train your employees on something new (when they are learning how to complete a task for the first time) or when they need to know more on a particular topic. But what about the time employees need to be able to apply what they have learned, to complete tasks at the workplace? After all, it does not matter what new hires know, what actually matters is what they can do with what they know.
If you need employees to recognize the value of training, provide training at the moment of need.
This is where informal training in the form of performance support solutions has a huge role to play. While it's true that employees can approach their supervisors or peers to help them complete a task, this may not be possible always. And hence the need for online training right at their moment of need.
Consider the example of new hires involved in a field job, e.g., service technicians or sales reps. This group of employees would need to be able to access training even while on-the-go. Consider learning solutions such as mobile learning that let them access online training anytime, anywhere. When you optimize your content for mobile devices, it is easier to design online training programs that can be accessed exactly at the new hires' moment of need.
We tried this for one of our clients in the pharmaceutical sector and were able to achieve 99% course completion rates by following a blended learning strategy. Medical sales representatives were provided with just-in-time training on the medical products they had to sell. Sales reps were able to access relevant microlearning modules on their mobile devices. This definitely came in handy when they needed to look up information just before meeting up with potential clients – doctors.
2. Train to Build Competencies and Close Skills Gap
It's old news that employees who go through structured onboarding programs remain with a company for a longer period of time. According to a report from IBM on the value of training, only 21% of new hires intend to stay at companies that do not train them to handle their current job. The report also reveals that when provided with training, 62% of new hires intended to stay.
If new hires have to become competent in their job, they need to possess the knowledge, the right skill set, and also be able to demonstrate their abilities to complete workplace-related tasks successfully. So ideally, your new hires would need to be trained on knowledge and skills, and also be provided with opportunities to build competencies.
Consider the example of an online sales training program. Let's assume you've already made new hires in the sales team go through product training as well as training on sales skills. But that's simply not enough. With customers being much more informed in the digital age, sales personnel need to be equipped to interact with them at various stages of the sales cycle. For instance, sales staff would need to know how to identify customer needs, follow up with customers, and close the sales call successfully. Here there's a need to build competencies and this cannot happen overnight.
Online training can be used as an effective medium to build and expand the competencies of new hires.
You can demonstrate skills in a classroom training program, but if you have to give employees a chance to build competencies, give them opportunities to continually practice what has been taught.
Let's say new hires have become adept at identifying customer needs and want to expand their competencies to prepare themselves to take up more responsibilities such as closing a sales call. You could make use of branching scenarios to train employees on closing sales calls. By making use of branching scenarios, you force employees to think of the "why" and then choose the correct response. Between us, developing branching scenarios for online training is not as simple as it sounds. There's a lot of effort required in terms of instructional design.
Not just building competencies, online training can be used to close the widening skills gap as well. According to a study by the Korn Ferry Institute, talent shortage will hit its worst level in 2030 as 85.2 million job openings are expected to go unfilled worldwide. Online training can be used to successfully close the skills gap by upskilling new hires to meet the future demands of your industry.
3. Train to Meet Individual Career Plans
Your new hires aren't just going to look for training to improve job-related skills, they are also going to be looking at opportunities for self-development and career growth. According to the report from IBM (mentioned earlier), employees are 12 times more likely to leave an organization if they feel they cannot achieve their career goals as compared to the ones who feel they can. And for new hires this number can go up to 30.
A strategic employee training and development plan can reduce employee churn.
Online training is a practical training solution to prepare employees to take up new roles within the company. Using online training you can provide new hires with:
A personalized learning path
Cross-functional training for a transition in their career
Soft-skill training such as interpersonal or communication skills
Managerial and leadership skills for vertical growth
It helps to keep in mind that training doesn't end with onboarding. You need to give new hires an opportunity to build their skills and get them started on a development plan to achieve success in their career.
If you find that a pride of dragons aka new hires have just joined your organization, gear up to train them effectively by leveraging online learning and development initiatives. If you're looking for ways to onboard the millennial workforce using online training don't forget to check our eBook on this topic.