Motivation & Engagement in Online Training: 10 Ways to Make it Happen
The success of your online training program depends on how motivated and engaged your learners are. Here are 10 tips on driving learners' motivation and engagement in online training.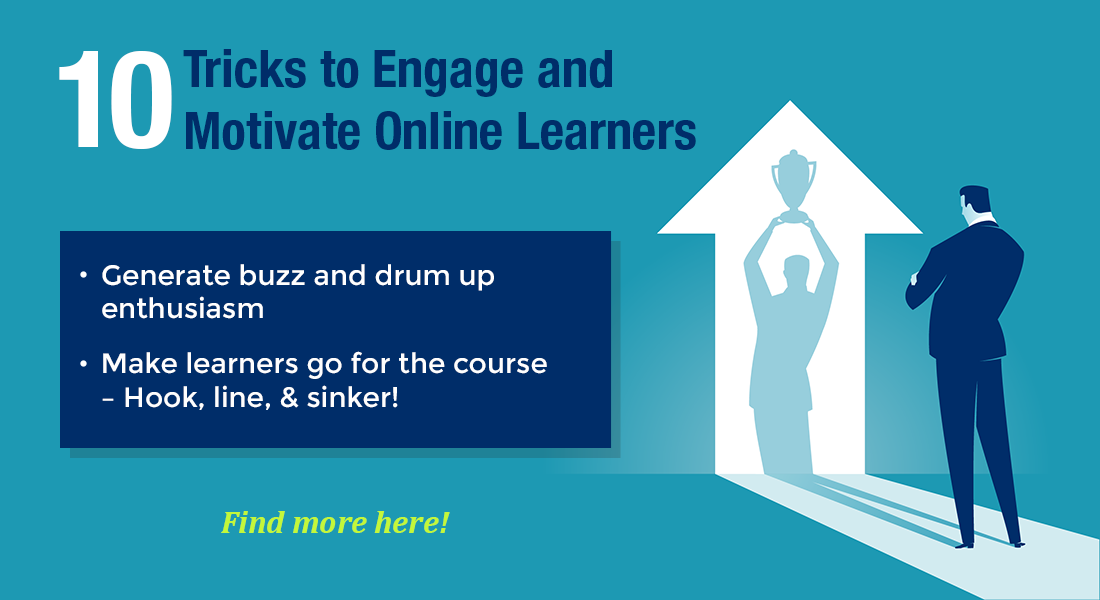 As training managers, you must be well aware of the importance of learner motivation and engagement during online training. Motivation gives learners an internal drive to learn more and perform better, while engagement is necessary to keep learners interested in learning. Both motivation and engagement depend heavily on each other and together they pave the way toward effective learning. In case of corporate online training, employees acquire knowledge throughout the learning journey and motivation and engagement play an important role in steering them toward successfully crossing each milestone.
American educational psychologist, Robert Gagne proposed the 'Nine Events of Instruction' for effective learning. These nine events include:
Gain attention
Tell the learners the learning objectives
Stimulate recall of prior learning
Present the stimulus
Provide learning guidance
Elicit performance
Provide feedback
Assess performance
Enhance retention and transfer
Taking our cues from these events, we have constructed a 10-step guide to motivate and engage learners throughout their learning journey. Take a look at this slideshare and learn different ways to enhance motivation and engagement.