Why Does the Manufacturing Industry Need Online Training?
Manufacturing standards not up to the mark? The root cause might be poorly trained employees. Read on to know how to fix it using e-learning.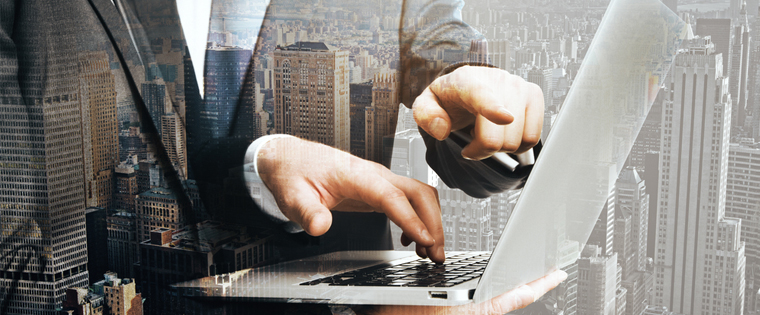 Quality is the key to selling any product. If you don't deliver good product quality, your brand will be devalued in the eyes of the customers. Setting a quality benchmark is a big challenge, but even a bigger one is consistently maintaining the same level. Even the maintenance of various machinery plays a huge role in ensuring a smoothly functioning manufacturing unit. One way in which you can ensure high quality output from your production line is by training your shop floor employees.
Training can really put a pin on the effectiveness of your manufacturing process. When your workshop employees know the nitty-gritties of the entire production process, they automatically deliver a better output. But training employees in the ways of manufacturing through conventional classroom methods is a tad difficult. In an industry where everyone is differently educated and skilled, conducting a common classroom session, which is relevant for all, is impractical. On top of that, as regulatory and compliance norms keep evolving, classroom sessions alone can't ensure that your workforce stays in sync with it. That's why you should consider adapting an online learning method to train your employees in all areas of your manufacturing process. Here are the different situations where e-learning can make a difference:
Employees with Different Skills and Education
The biggest challenge with the manufacturing sector is the lack of standardized hiring. Education and skill are two very different things, and your work floor employees display extreme variations in both. E-learning courses can help you put an end to this disparity. You can selectively assign courses that are relevant to an employees' skill, education, and their role in the production line. This way, online training makes learning easy even for employees who are not very highly qualified. Through a centralized LMS, this becomes very easy. This way you can optimize the learning process by ensuring employees spend just the required time being trained.
Employees Who Work in Remote Locations
Most often, the manufacturing unit is located far away from civilization. This makes the possibility of classroom sessions rare. More so, if you need to give your workforce a spontaneous training on say a new law, or new machine component just installed, then it would become all the more difficult. E-learning can conveniently overcome this as all you need is a computer or smart mobile device to access a whole lot of electronic wisdom. Your courses can reach their target audience at the click of a button, which ensures zero delay in getting out crucial information.
Employees Who Have to Use Complex Machinery
As the complexity of any machinery increases, so does its price. That's why the employee operating a complex machine must be extremely proficient in what he or she is doing. But learning to use a complex machine in a classroom is simply not sufficient as a lot is left to the imagination. With e-learning methods such as microlearning or video-based learning, you can easily train employees to operate even the most complex machines. Being easily accessible on any smart mobile device, online modules can almost give you a hands-on learning standing right in front of the machine.
Employees Who Work in Potentially Hazardous Environment
For any production unit, workplace safety is a big concern. An accident-prone work floor can risk the wellbeing of many people, not to mention the tarnishing of the brand image that occurs with it. However, providing safety training in a classroom is insufficient as employees largely ignore it since it doesn't directly relate to their jobs. E-learning courses can help you change this with its attractive and interactive methods like game-based learning, interactive videos, and scenario-based learning. These methods move ahead of the conventional learning approaches and make the employee part of the learning process.
Employees Working in Highly Regulated Manufacturing Sectors
Just like safety training, compliance training is also a subject that is largely ignored by the workforce. Nonetheless, it is a pillar on which the reputation of your organization and product is built. With e-learning modules, you don't have to convey the matters of compliance in a standard text-heavy format. You can use an array of innovative techniques such as gamified content, story-based learning, fun assessments, animated videos, etc., to convey compliance issues better.
E-learning can be very well leveraged in your manufacturing unit, no matter what your requirement is. Hire an experienced e-learning vendor to create an appropriate manufacturing training program so that you can truly make your business world-class.