Give Your Service Technicians An Edge With Online Training Formats
This blog shows how custom eLearning can be the solution to train service technicians.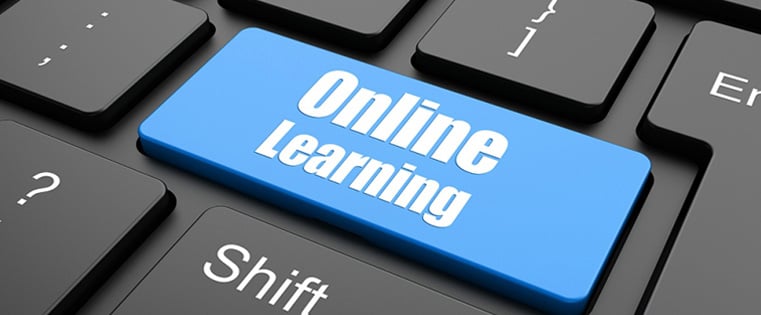 The market for consumer electronics is growing at a rapid rate. Competition is intense with companies vying with each other to sell the best products to consumers. Apart from features and value for money, customers demand efficient after-sales service. This is possible only if service technicians are trained well and their knowledge is reinforced continually through on-the – job training.
However, training technicians on a continual basis can be a challenge. To train a huge, remote, and diverse service team be up to speed on new product updates, releases, and best practices with a one- time training initiative will result in information overload and little chances of retention. Ideally, training has to be delivered in short periodic intervals and on multiple devices so it is readily available and retained better.
This can be best achieved through online training and just-in-time learning.
Such courses provide knowledge of the products, help technicians troubleshoot and understand and respond to customer queries on time. What's more, technicians can learn at their convenience.
How can this be done? Let's find out.
Microlearning
Service technicians are always on the go and do not have the time to go through lengthy modules for detailed information on a product. Customized courses provide product knowledge through short modules of 5-10 minutes that explain the main features, special tools and technologies in the product. The modules use interactive elements such as hotspots and click-on -tabs that give information about the product and short assessments with drag and drop questions.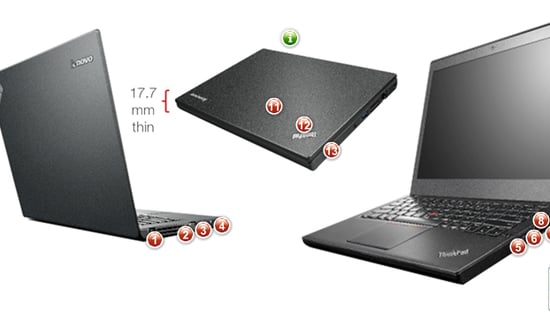 They enable learners access the training at their own pace; even as refreshers when they have some down time.
On-demand training also means newly hired technicians can get up to speed on new product updates without waiting for the next training session.
These short modules can be accessed on mobiles or tablets by technicians for service related information or instant solutions to any service queries. One or two minute videos accessible through these devices can deliver to technicians just what they need.
Videos
Videos can demonstrate methods to remove, repair, or replace parts of a device. They offer a live experience and can display troubleshooting or solving of a problem by an experienced technician to teach others.
They should be short, to the point and simple; easy to follow, with few transitions and graphics.
Here is a screenshot of a video for service technicians of laptops manufactured by a technology company.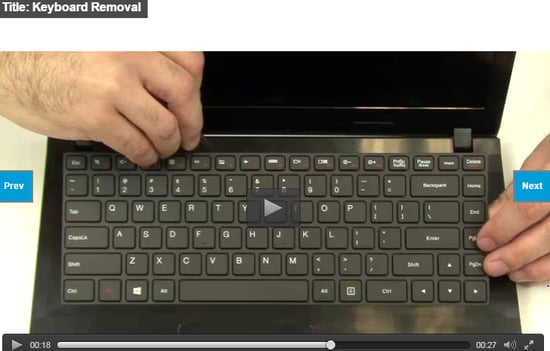 Videos also aid in providing a better level of service. Videos can walk customers through a test mode to identify a particular problem so when the technician actually reaches the customer's place, he has the right parts and knows exactly what to do.
On-demand Webinars
Technicians can access past webinars converted to e-learning modules when they need clarifications or to refresh their knowledge. These can be viewed on mobile devices anytime and anywhere.
Job-aids
Apart from e-learning, job-aids such as comparison charts, service manuals, and guides provide stronger learning support to technicians. Interactive PDFs on specific topics can be included in online courses to act as a handy reference.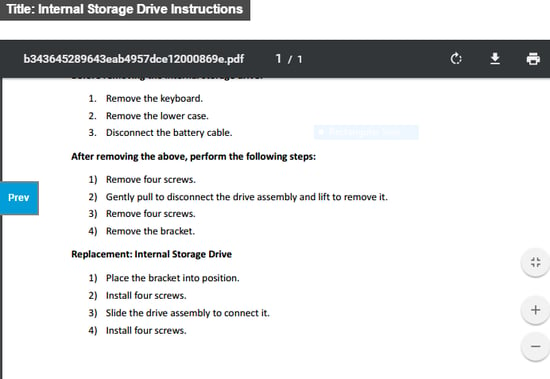 Service technicians need to be adept in troubleshooting and know how to fix a problem in double quick time. Customers are asking for it and the sophistication of products is demanding it. And companies who meet these demands will have an edge over competitors. Training service technicians with quick and effective online programs is the way to go. Customized e-learning solutions with the right features can bring the desired results. What is your take on this? Do let us know.