Online Learning Solutions for Enhanced Technical Training
Know about a few online learning solutions that can enhance your technical training.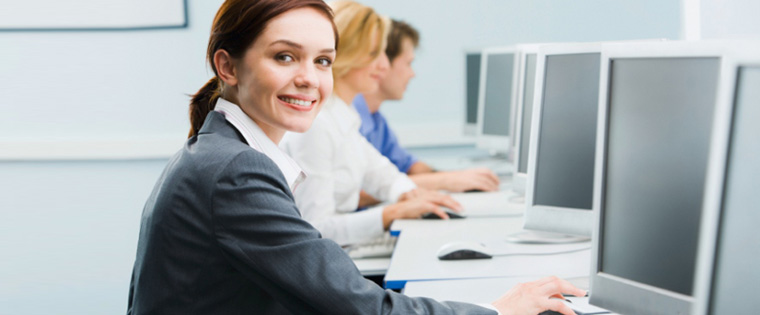 Technical training for employees is important, especially in industries such as manufacturing, petrochemicals, or energy, which use complex technologies. Employees need to be trained effectively in a short time, on a limited budget. Online training is the best solution to meet these needs.
Apart from this, technical training comes with its own set of challenges, for which online learning is the best solution. Some of these challenges are:
Constantly Evolving Content: The content of technical training keeps changing constantly. Technology keeps evolving and training has to be modified, to keep pace. So content has to be developed rapidly. The content has to be updated and rapid course development makes it possible to update in a short time.
Demand for Customization: The course has to be customized, based on the content and the needs of the learners. Since technical training has dry and boring content,the challenge is to make it interesting. This can be done through case studies and scenarios. The course should provide answers to the problem a learner might be facing.
The learner profile for technical training is someone who is short on time and would prefer to access the course at his preferred time and place. The course can be customized as short modules that can be delivered on mobile devices, to meet these needs.
Training has to be Provided on Time: Technical training has to be provided on time, technical workforce has to be trained quickly, so that they can get on with their work. Rapid e-learning can create courses quickly and update them speedily so that they can be delivered to provide training on time.
Training has to Give Ample Room for Practice: Training has to be provided through content that is engaging and also provide opportunities for practice. Simulations can be created in an online training course to meet both these needs.
Online learning can meet these intrinsic challenges of technical training. It provides solutions to meet these challenges, while keeping the course engaging.
Let us look at a few of them:
Videos
Short, animated videos on machinery, how they work, and the names of different parts, will help learners know more about equipment. Videos can be shot of experienced technicians performing tasks on machinery. They can also explain how to troubleshoot problems. Such videos will make the training interesting and operating the machine can be taught in a series of steps. Videos are more effective to teach about a process, rather than just reading about it.
Explore and Learn
Learners can learn about a piece of equipment, by exploring its parts, through hotspots. These hotspots will explain each part of the machinery and its functions, when learners click them. This method of explore and learn engages learners, while allowing them to go over each part, a number of times, till they are familiar with it.
Simulations
Simulations allow learners to immerse themselves in real world environments and situations, and practice their skills in a risk-free setting.
In technical training, simulations help learners know about new tools and technology,effectively. Simulations allow them to explore every feature and function of the system before using it on the job. For instance, aviation technicians can learn about various controls in a helicopter, through simulations. They can learn how each one works, experiment with them and know what will happen if they press a wrong one. This will help them learn about equipment and how to operate it efficiently.
Microlearning Modules
Microlearning courses of 15-20 minutes can provide content that explains the main features, special tools and technologies in the product. Learners can access these lessons on their mobile phones, at their convenient time.
The challenges inherent in technical training can be met by customizing your online training, try including some or all of these solutions to achieve better results and a well-trained workforce.