Tips For Creating Online Assessments to Measure Training Effectiveness
Use these tips to create better online assessments to measure training effectiveness.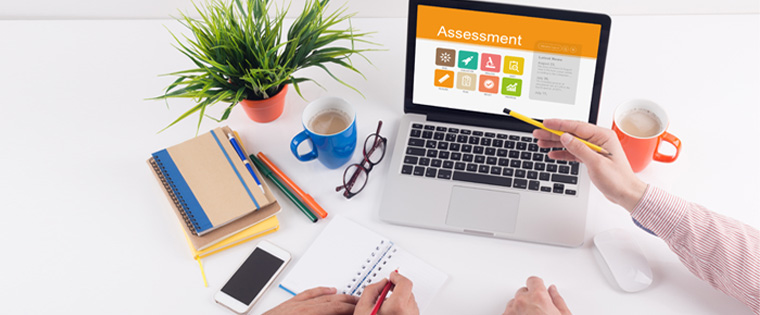 The process of training employees does not stop with organizing training programs; the outcome of the training should also be evaluated. Training managers should take adequate steps to measure training outcomes. This is important when they need facts to explain the importance of training programs and justify the budgetary allocations for training.
So how does one measure training outcomes?
Online assessment is the solution. They measure the effectiveness of training programs and can monitor, measure, and record the performance of trainees in the program.
Effort has to go into creating online assessments if they have to truly measure the impact of your training programs. We will give you five tips on creating effective online assessments that will help you determine if your online training was successful or needs to be improved.
1. Use Performance Goals as a Base
It is evident that every training program's goal is to improve performance. Training programs are based on performance goals. You can use this as the base for your assessments. Create two different sets of assessments based on the goal – one prior to the training and another one for post training. By comparing the results of the two, you can determine the impact of the training program and determine how far the skills acquired will help in reaching the performance goal.
2. Use Concise Questions and Have Variety in Questions
Online assessments need to have clear and concise questions that are aligned to the learning objectives of the course. They should be short and properly worded, to avoid misunderstanding.
Variety should be infused in questions, use various options such as multiple choice, drag and drop questions and make use of multimedia elements such as audio, video, and visuals to design different types of questions. This will make assessments interesting and enhance the experience for learners.
3. Use Learners' Feedback to Create Better Assessments
You can use the feedback of learners on previous eLearning assessments to understand what worked and what did not in your online assessments. This feedback will greatly help you create improved and better assessments. This will help you avoid the mistakes and frame better quality questions.
4. Use Scenarios
Scenarios in assessments need not include complex branching or simulations. You can make use of mini scenarios to enhance your online assessments. These are easy to build and deliver the results. You can make use of a mini scenario to set the context for a question and this is particularly useful when dealing with abstract concepts. A simple scenario based on an everyday situation will work well. Scenarios make assessments engaging and effective.
5. Use the LMS
The LMS can help you track the participation, progress, success or failure, and performance difficulties faced by learners in your course. This information will help you analyze the assessment. Based on your learners' performance, the assessment can be enhanced.
Creating effective online assessments is crucial to the success of an online training program. They speak of the impact of the course and are a reflection of how well the course has achieved its results. Assessments have to be designed well to effectively gauge the impact of a course.