A Word of Caution: You Can go WRONG with Mobile Learning! [Infographic]
If you're planning to give your learners a mobile learning experience, you need to be aware of a few pitfalls that can dampen your efforts. Here's an infographic listing what NOT to do with mLearning.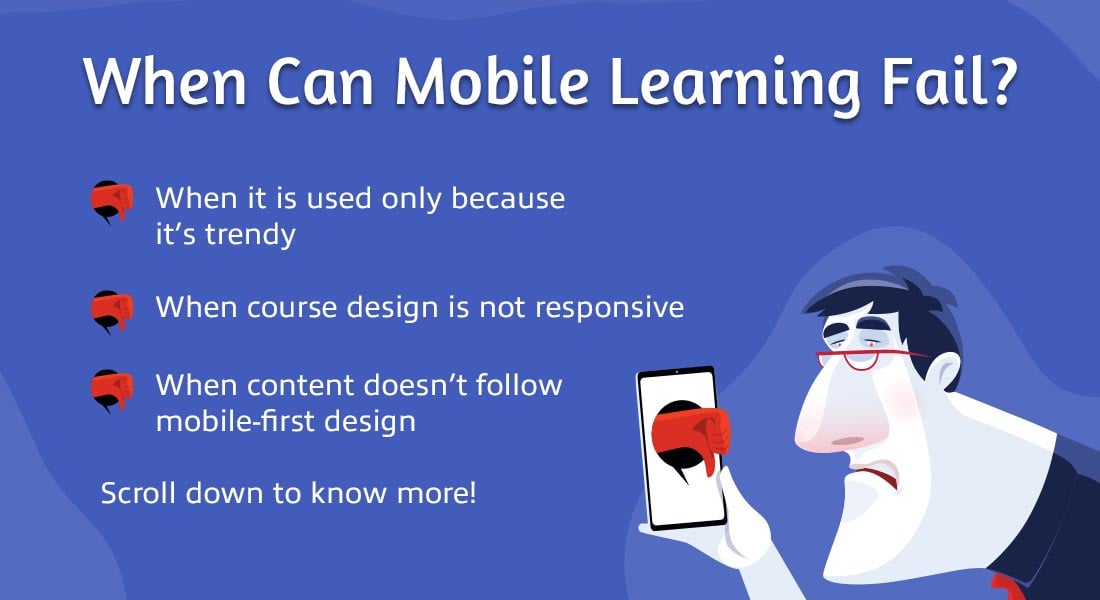 If there is a training approach that has become more and more popular during the past decade, it is mLearning. Though Mobile Learning started as a convenient method to offer access to training for remote and off-site workers, it has become a must-have in most corporate training programs today. Especially now, with the COVID-19 pandemic and work from home policies in place, mLearning has become a go-to training methodology to ensure continuing corporate training without disruptions.
But while mobile learning offers many benefits that you can leverage – giving learners anytime, anywhere access to information as well as just-in-time learning interventions – you need to be careful where you use it and how you use it. Here is an infographic highlighting what NOT to do with mLearning.


Now that you know where the possible stop signs are on the road to implementing mobile learning, you can start planning your mLearning journey! If you're interested to know how to overcome the barriers to mobile learning implementation, download our eBook.