Address Your Learners' '5 Moments of Need' with mLearning
How to use mobile learning for performance support? What are the 5 moments of need that need performance support? Read this post to find the answers to these questions.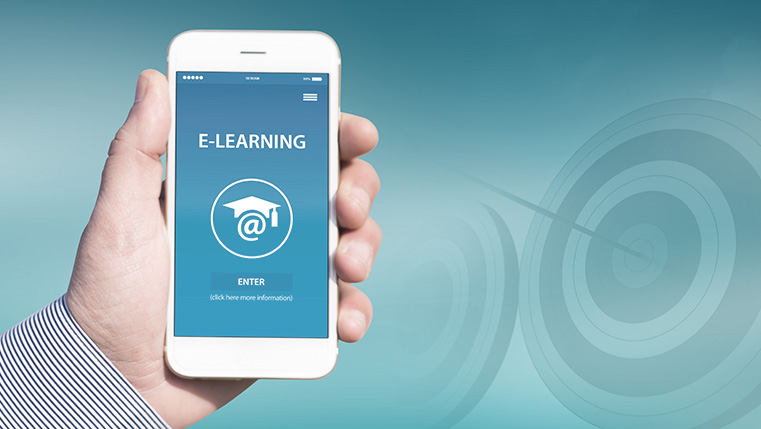 Mobile Learning can prove to be a game changer for performance support, provided it is done right. According to Bob Mosher & Conrad Gottfredson, experts in organizational performance support, learners will need information at five moments to perform a given task efficiently and effectively. These moments will also provide opportunities for learners to expand their knowledge base and skills.
During these critical moments, the learning support solutions that your organizations provide will decide whether it leads to improved performance to failure in the job. The learning support infrastructure your organization provides during these critical moments can either lead to improved performance or downright failure.
Mobile Learning, or M-Learning can be an effective and accessible option for your organization to support employees, without having to take them out of their workflow. In consequence, it will accelerate their time to performance and competency. If you are looking for a way to reach your employees on-the-move and provide them handy access to learning nuggets, mobile learning is your one-stop solution!
With statistics showing 74% employees using their mobile devices to access training resources, it's all the more important to harness the power of mobile devices to impart training. Let's see how you can address your learner's 5 moments of need with mobile learning.
1. For First-Time Learning
At this moment of need, your employees will be commencing on a new training course. Use mobile learning to attract learners who will be introduced to the new course. Even before the training starts on a process, tool, new software or a system, rolling out short videos to give a basic introduction will be immensely helpful in increasing the interest quotient of learners toward the course.
Additionally, learners can be provided with assessments or pre-tests that will provide them an opportunity to recall their previous knowledge that is related to the new or updated information, which in turn will bring every employee on the same page.
2. For In-Depth Knowledge
This moment of need comes when your employees want to learn more about a subject; you will need to provide them additional learning resources. M-Learning can be used as a source of constant engagement for developing knowledge.
A library of quickly accessible modules and reference resources can be developed for your employees to learn from after the training sessions, workshops, and more. Doing so will provide extra support and resources to employees who seek them.
3. For Recall and Application
This moment of need arises when the already acquired knowledge of your employees have to be applied to perform a task. This moment occurs when your employees need to apply already acquired knowledge to perform a task. Performance support can be effectively enhanced using mLearning. For knowledge application during a task performance, a library of micro modules, video nuggets, infographics, etc., play an essential role as they ensure employees remain in their working environment. Only the information which needs to be applied is accessed by employees almost immediately, creating an enhanced learning experience.
Leverage the potential of collaborative learning by creating a mobile-friendly platform for the exchange of questions and answers throughout the job. Additionally, your organization gets a scope to evaluate what discussions needs to happen in order to improve your employee's performance at work. This provides scope for your organization to analyze what discussions need to happen, to improve performance at work.
4. For Solving Problems
This moment of need pertains to situations when things go wrong and employees need instant access to on-the-job performance support solutions. Building mLearning solutions will help in explaining situations and support effective troubleshooting throughout the workflow.
For instance, when a service technician needs to repair a machine in real time, he can go through a quick reference guide or short video clips that enable him to troubleshoot the problem. The support solution will enable the employee to look for information about what might have possibly gone wrong and how to tackle things to restore normalcy.
5. For Changing According to Upgrades
At this moment of need, changes have to be made to the current way of performing tasks or update the comprehension of already learned information.
Mobile learning can be used to provide knowledge to your employees when there are upgrades or changes happening throughout your organization. Bite-sized video clips can be created to highlight what's upgraded or even the current trend. As mentioned earlier, creating an internal forum will facilitate conversations and also enable employees to seek answers for what's about to come. Also, live help-lines and texting tools can be used during the upgradation phase to identify employee understanding about the changes and formulate supportive measures accordingly.
Although, mobile learning has several benefits, you might face certain barriers while implementing mLearning in your organization. For instance:
Privacy and security of networked applications
Access to social media might lead to learner distraction
Lack of infrastructure to support mobile-friendly learning (Responsive design for LMS)
Once you overcome these challenges and create effective mLearning resources for your employees that can be easily accessed by them in these moments of need, you foster a partnership with your employees' performance and business growth. When employees are appropriately aided through your support infrastructure, the road to success becomes much easier. So, what is the wait for? Leverage the power of mobile learning to provide your employees opportunities to improve their performance, exactly when and where they need it.