M-learning – An Effective Medium for Learning and Performance Support
M-learning brought rapid changes to learning segment and has altered the training landscape. This blog explores m-learning solutions & its benefits.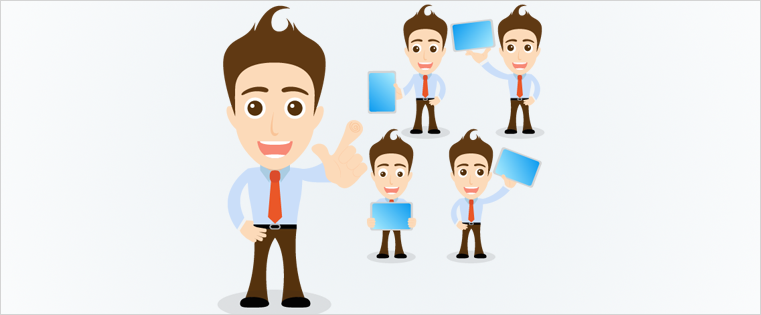 According to Ambient Insight the mobile learning market is expected to reach $205.4 million by 2017. In this context, learning should reach out to learners globally through tablets, smart phones, and other advanced mobile devices. This phenomenal growth in the usage of online courses and user learning preferences marks the importance of m-learning.
Professor Mike Sharples of Nottingham University, who is regarded as the "father of mobile learning", defines mobile learning as, "the processes of coming to know through conversations and explorations across multiple contexts amongst people and personal interactive technologies". (Vavoula, 2009)
Mobile learning is one of the most used methods to impart training and learning as it is a handheld learning that can be learned with ease anytime, anywhere. It is a widespread technology that has brought rapid changes in the learning segment and has altered the training landscape by efficiently facilitating knowledge share.
The vast developments in mobile learning have paved way for the learners to access the content easily. Today, it is quiet easy to get a quick update or any information with the help of the many mobile devices, tablets, smart phones etc. It is estimated by IDC that 75% of the workforce in the US is already mobile. These stats show the increasing trend of mobile usage for learning and how it is gaining significance in the corporate world. With such vast improvements and growth, various organizations are moving towards imparting training through m-learning.
Mike Sharples in another context states that "The focus is not so much on the device but on the mobility of the learner, and this mobility of the learner is the key factor of mobile learning"
Let's take a look at the learning solutions of m-learning:
Employees may need a quick know-how of a new knowledge. In these hard pressing situations m-learning makes it handy for the learner to explore different learning solutions by bringing training at hand.
Product training:
Byte sized learning modules that can be formulated to just-in-time information on products that may be aided with mobile learning. The learning can be imparted in various forms such as product demo's, troubleshooting steps etc. This also helps the product manager to improve sales and thereby customer satisfaction.
Compliance training:
This is considered another most important aspect of learning for which m-learning comes into picture. There are many rules and regulations an employee needs to go through and revise. This may be possible through m-learning even when the employee is out of workplace.
Safety Training:
Annual statistics for the year 2013 released by HSE, indicate that 27 million working days were lost due to work-related illness and workplace injuries (Source: hse.gov.uk ) You can aid your employees through m-learning and keep them safe from hazards that may cost their lives. Make it more viewer friendly by demonstrating scenarios, animations, videos etc.
M-learning for performance support:
M-learning is a valuable support medium that enhances the learning and performance aspects of the employees. It helps in:
Improving the performance of the employee by short learning nuggets accessible through multiple devices to the learners.
M-learning is a simplistic performance support that provides straight forward information to the learners to access when required. Just-in-time learning improves employee performance as and when required when the task is at hand.
To summarize m-learning is used for both learning and performance support. The just-in-time learning or byte-sized content that makes it an enticing medium to be used by various organizations to impart training on specific issues at regular intervals to its employees.
Thus it is a constant diet of small learning capsules each day that stands a reminder on important aspects related to product, procedures etc. So, train your employees on mobile learning solutions and its benefits.
If you like the post, share it now! Happy reading!