5 Practical Applications of Microlearning in Corporate Training [Infographic]
Learner disengagement is a rising challenge today for L&D teams since most learners retain just a fraction of what they're taught in a training program, so why not skim the rest and get right to the point with microlearning? Let's look at how microlearning can be incorporated into corporate training.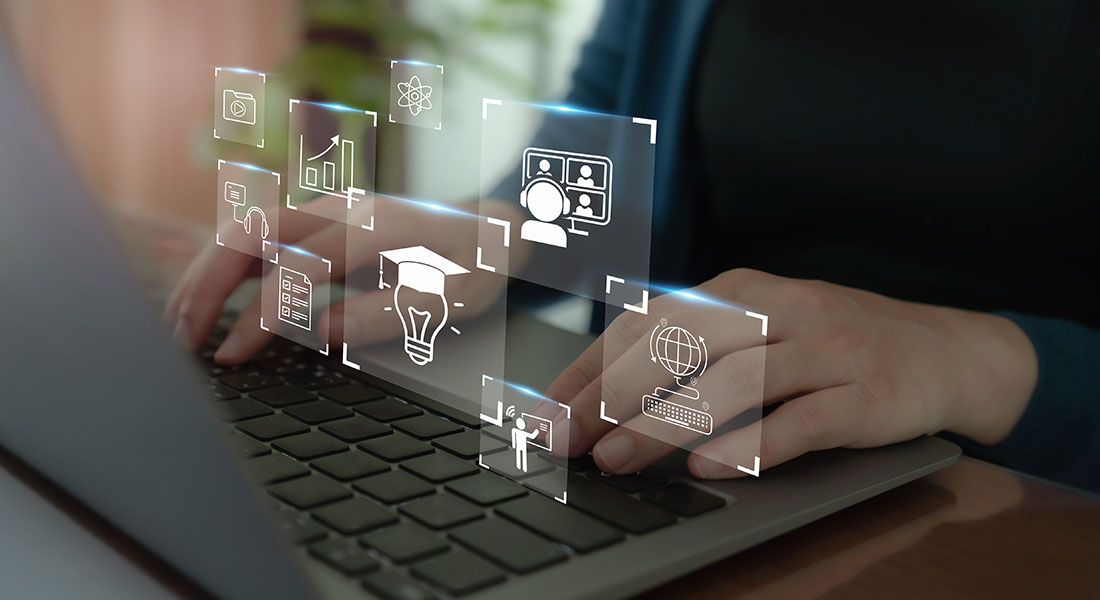 Microlearning is quickly becoming an ideal choice for corporate trainings today as it offers quick nuggets of information packed in an interesting form that are simple to access and consume.
Microlearning is one such approach that breaks down information into digestible and concise short, easy-to-digest content. Its ability to cater to the needs of learners in a flexible and customized manner needs special mention. Therefore, microlearning's versatility finds itself a number of applications in corporate trainings.
Why Should You Use Microlearning for Corporate Training
Here are some convincing reasons to make you say yes to microlearning
Promotes a Learning Culture:
Microlearning modules being small and concise are frequently used and they also offer a wide variety of formats to choose from like eBooks, quizzes, videos etc. which offer training in a continuous fashion and in the preferred format of learners thereby promoting a learning culture.
Enhances Learner Engagement:
As microlearning is learning in quick bites and from a wide range of formats, the modules have better rates of completion. This keeps the learner focused and encourages them to learn more.
Allows Better Knowledge Retention:
As the microlearning modules are quick informational bites and take no longer than 5-10 minutes to consume, there's no cognitive load on learners, allowing for better learning and effective retention of that knowledge.
Provides Performance Support:
Microlearning modules are simple to create, manage and update. They are mobile compatible, short and easily accessible so are excellent for performance support where just-in-time training can be delivered to learners whenever they require.
Saves Time:
Microlearning modules have the ability to fit into the busy schedules of learners seamlessly because of their short duration. The development time of these modules is fairly less as well so microlearning is an ideal solution to save hours for creating at the same time saves time in completing the course.
Offers Better Accessibility:
Microlearning is an ideal choice for mobile learning that offers learning at a click in corporate trainings. The instant and anywhere access to these modules is making learning more accessible. They have quick and easy access to the courses, which motivates them to learn and increases their excitement in corporate training.
Provides More Flexibility:
Microlearning is adaptable and can be customized to the needs of the learners. This implies that learners can gain the knowledge they require without committing to a full-fledged training program. For those who prefer to learn quickly but have busy schedules, microlearning comes in handy.
Let's discover through this infographic the wide applications of microlearning in the sphere of corporate training



To Conclude!
Microlearning is unquestionably a potent and captivating way to deliver quick, efficient, and cost-effective training in all corporate training scenarios. And looking at the current trends in training, microlearning for corporate training is on the rise.
However, if you're still skeptical about how these small learning nuggets of just 5 to 10 minutes can transform your corporate training and support the achievement of organizational training objectives, here's an eBook to provide you with ideas and guidance as you decide how to best incorporate microlearning into your corporate training initiatives.