How Can an LMS Reduce Employee Turnover?
An organization's employees are vital. In an age of high employee turnover, firms are under pressure to attract and retain talent as competition and costs rise. Utilize an LMS (Learning Management System) to help with employee retention. Read on to explore more.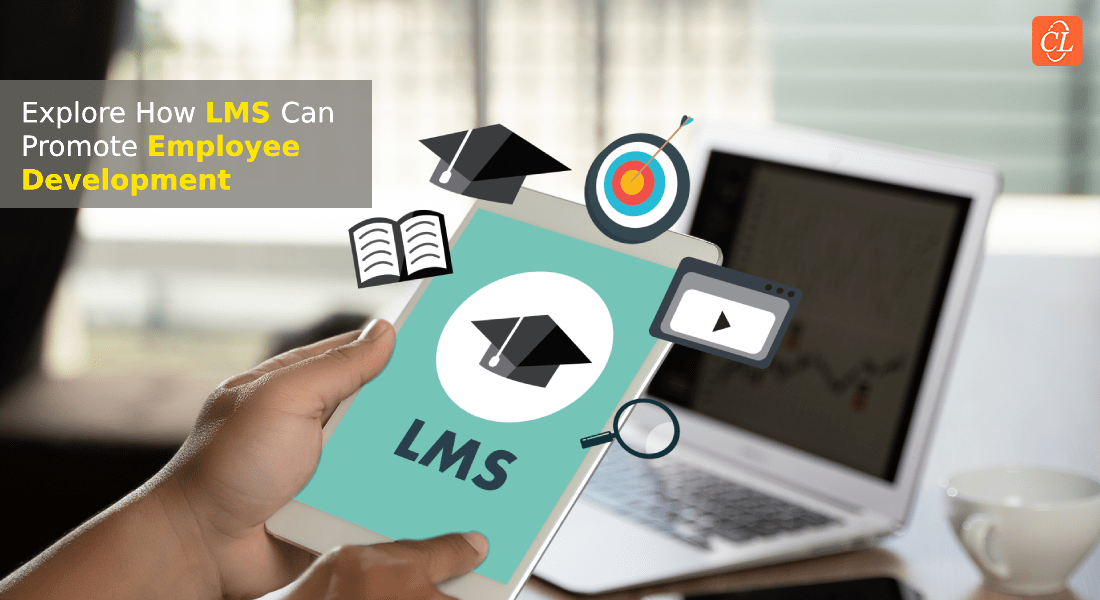 Do you use a learning management system (LMS) for employee development? Your workforce is your asset. A company is like a machine with various parts working to maximize output. It functions like a well-oiled one when all the employees play their roles efficiently. However, one of the biggest challenges for any company is keeping their employees engaged and satisfied. According to the Gallup Workplace, only 36% of employees are highly engaged at work. Lack of engagement often results in high ratios of voluntary turnover, which can prove very costly for the institution. The cost of replacing an employee can be twice their salary. Additionally, losing employees is an obstruction to the regular performance of the company.
Did you know that a learning management system (LMS) can help a company with employee retention? Leveraging an LMS can boost employee satisfaction by engaging the employees in a strong employee development program. High engagement results in high satisfaction, resulting in lower turnover and saving costs.
Reduce Employee Turnover by Focusing on Their Development.
Key features of LMS that promote employee development:
Adaptability in the development of learning modules
Learners may choose from many accessible alternatives
Interactive interface to express their interests in learning subjects
A dashboard displays their registered courses, their progress, and their tasks
The full cloud-based program is accessible from any location, and is accessible to learners at any time
Learning analytics facilitates the creation of more learner-centric and successful courses
Learning Management System for Employee Development
Studies show that the lack of effective employee development programs is the main cause of disengagement. Employees often feel overwhelmed when it comes to employee development, but employee development promotes enjoyment, productivity, and retention. An internal LMS can ease company efforts of employee development by automating and aiding the process.
Full of features, LMS is a chest of resources for your employees. It allows interactive training options for employees to improve their performance. It also allows employers to track employees learning and give regular feedback. The constant learning and feedback chain shows your employees that you invest in their growth. It fosters a positive work culture that promotes learning and development, engaging the employees on a day-to-day basis.
Advantageous Features of an LMS
A learning management system is a platform used to host and manage an online training program. It has several benefits to making employee development program an easy and continuous process. Let us look at some of its key features that promote employee development:
It provides adaptability in the development of learning modules
LMS is a boon to L&D teams, making creating and delivering learning modules easier. It provides standardization in the organization of content and allows everyone involved in the development of learning modules to access the same information at any point. For example, you are creating a module for new hires of a food processing mill that contains standard operating procedures of all the machines. At a later stage, you need to use the same information in a refresher course for existing employees. Using an LMS can save the cost and effort of duplicative work as it organizes and saves the information in a database easily accessed by the user at any point.
Learners may choose from many accessible alternatives
LMS systems are increasingly competitive when it comes to accommodating the learning needs of your employees. Many LMS options in the market provide various programs that aid people with auditory, visual, cognitive, and mobility disabilities. New-age LMS is equipped to bridge diversity and inclusivity gaps within the workforce to create a safe learning environment for everyone.
Interactive interface to express their interests in learning subjects
The interactive interface of an LMS allows employees constant engagement during the training program. Blended learning hosted via LMS allows the trainees to learn with various modules such as one-on-one training sessions, VILT, and the interactive eLearning program. It fills the void of a physical instructor to gauge the interests of the trainees.
A dashboard displays their registered courses, their tasks, and their progress
A noteworthy benefit of an LMS for employers is easy tracking of your employees' activities. A dashboard allows the training manager to track the registered courses and progress of the employees. This tracking system allows the manager a better understanding of the needs of the employees and provides insightful feedback to boost their progress.
The cloud-based program is accessible from any location, and is accessible to learners at any time
Not every employee can learn at the same pace. LMS provides easy accessibility from any location with a cloud-based program, allowing learners to self-pace their learning program. This feature allows the learner to take the accountability for their learning to boost their performance. Learners can return to a completed learning module at any point if they need a recap. This feature allows quick access to all resources at times of need by the employee.
Learning analytics incorporating LMS data facilitates the creation of more learner-centric and successful courses
An LMS system is a gold mine of data that allows L&D teams to understand what program and features work during the corporate training program and what doesn't. Using learning analytics to comprehend this data, LMS can allow modifying the courses to be increasingly personalized and learner-centric.
Choosing the appropriate LMS
Now that you know how LMS aids employee development programs, you must be ready to take benefits. But how do you know which LMS in the market is best for you?
Determine Your Needs
Before choosing an LMS, pen down your needs and the needs of your target audience and see if the LMS works best for them. For example, if your audience is not tech-savvy, consider choosing an LMS system with a simple design. However, if your audience is mostly millennials and Gen Z, engagement will spike with more learning options and broad functionalities.
Consider Your Finances
Prices of LMS vary depending on technology and features. Determine your L&D budget and shortlist LMS with must-have features that fit your budget. Some proprietary LMS allows various payment options such as pay-per-learner, pay-per-active user, or pay-per subscription. Choose an LMS which doesn't burn a hole in your pocket and supports your needs.
Assess the Compatibility of Content
Plan your course and visualize it before investing in an LMS. Write down the type of content your course utilizes. For example, will your course need many instructional videos? Or will it have assessments? Once you have determined the kind of content you wish to use, choose an LMS system that supports it.
Consider Mobile-Friendly Design for Reporting Analytics
Your LMS must support the devices widely used by your audience during the training program. iPads and tablets are popularly used around the world to access training material. Hence, check for mobile-friendly capabilities for a seamless employee development program.
Define Your LMS Requirements
Once you have determined your needs, list down features that support your needs. Many LMSs in the market provide social learning, enhanced assessment grading systems, more enrollment options, and customization features. You might also want to consider if the LMS vendor provides ready support when you are stuck due to technical errors.
Investigate the Market
After taking all the above steps, choose an LMS that fits your needs for a high-quality employee development program to keep your employees engaged in a continuous learning environment.
Final Thoughts
Employee development must be a priority for every company that wishes for smooth operations and long-term retention of employees. Global Talent Trends report of 2020 shows 77% of companies work to better employee experience for more engagement and lower turnover rates. However, employee development does not have to be a daunting task. Employing a Learning Management System eases the process with its many features to engage learners and allow the employee the insights into their learning.
If you want to get the best out of your LMS and maximize your ROI on your LMS investment, access this webinar recording to learn how to get the most out of it.