How to Implement a Data-Driven Learning Culture? [Infographic]
Why is learning analytics essential to implement a data-driven learning culture? Explore the steps involved and the role of learning analytics.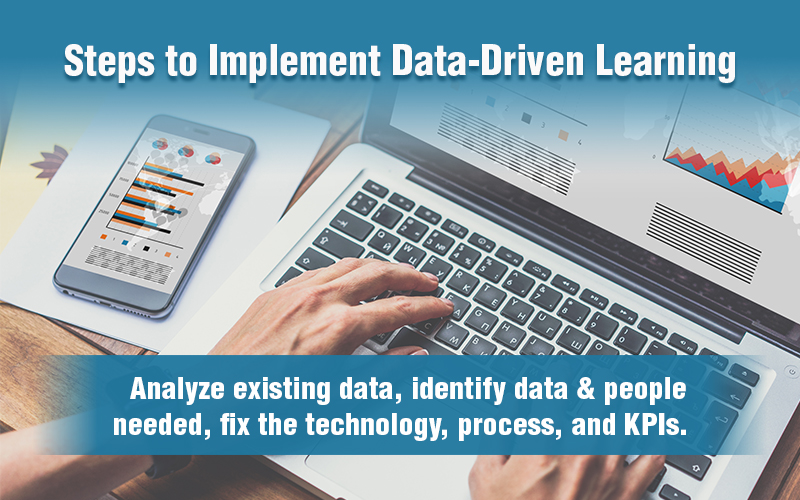 Can you measure how much of training is enough? Or predict the extent to which your eLearning courses will improve employee perforamce? Do you think it's even possible to get hold of such facts and figures? The answer is YES! With learning analytics, the answer is YES.
According to the 2019 Workplace Learning Report from LinkedIn, 94% of employees would stay at an organization longer if it invested in their learning and development. This is the clarion call to deliver the right kind of training, the right way. And if you are looking to implement a learning culture based on data, learning analytics is what you need. Adopting a data-driven culture in your organization is imperative if you want your employees to excel at their jobs and positively impact the ROI.
Learning analytics and training evaluation go hand in hand as both serve the purpose of improving the efficiency and value of training. Learning analytics enables organizations to make informed decisions regarding their training and optimize their training investments.
To begin this venture, check our infographic. It highlights 4 best practices to implement a successful data-driven learning program in your organization.