5 Killer Tips to Follow to Build an Outstanding Learning & Development Strategy
Strong L&D strategies enable organizations to build leaders from within and help employees to acquire the skills and competencies required to be competent and successful in their job roles. But how to build a robust L&D strategy? Read on to find out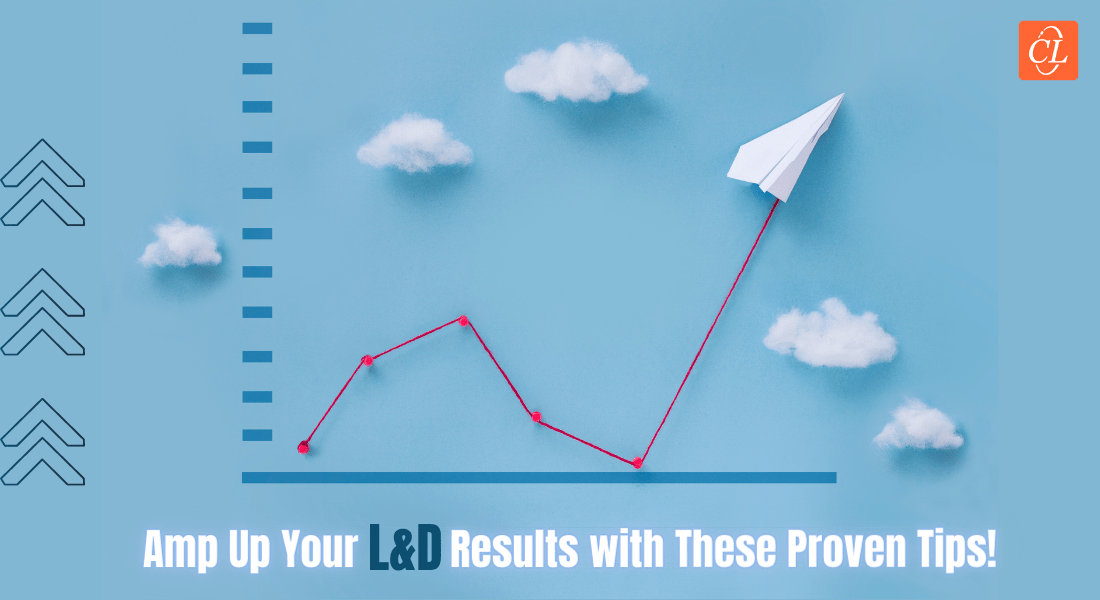 Well-rounded, robust learning and development (L&D) initiatives help employees gain required knowledge and skills to excel at their jobs. They also help boost employee productivity and because L&D initiatives are a proof that the organization is invested in their professional development, they help boost their morale and motivate them to perform better.
Considering all these benefits, it is important for organizations to have a strong learning and development strategy that goes a long way and boosts performance and value at workplace. So, if you are looking for ways to build a strong, effective learning and development strategy, these tips can help you –
Want to Amp up your L&D Strategy?
Following these tips can help:
Make Sure that your L&D Programs are Engaging
Involve your Existing Talents
Take Opinions and Suggestions from your Existing Employees
Focus on Building a Learning Community
Ensure that you have a Competent eLearning Outsourcing Partner
5 Tips to Help Build an Excellent Learning & Development Strategy
1. Make Sure that your L&D Programs are Engaging
As an organization, you may be offering the best L&D programs to fill in the skill and knowledge gaps so your employees can perform their job with greater efficiency. But the best L&D program is not just about valuable content, it is also about keeping your learners hooked to the learning being delivered to them. And to make the program more engaging for your employees, you need to identify the areas that your employees would be interested in upskilling. At the same time, you should also identify their pain points and make sure that your program is built to address these points.
In other words, you will have to build the learning programs in such a way that your employees have a reason to engage with them – leverage the learning provided to solve their job-related issues.
2. Involve your Existing Talents
Most organizations today outsource their learning content to third-party service providers. While this saves a lot of time and effort, it is always a good idea to start from within. Look closely at your existing talents for subject matter expertise. You would be surprised with the knowledge and learning content provided by them.
Additionally, it is also a great way to get personal stories and case studies that make your corporate training initiatives more interesting and engaging. And, even if you decide on outsourcing your L&D initiatives, it is always a good idea to involve your internal experts to monitor the development and delivery of the employee training.
3. Take Opinions and Suggestions from your Existing Employees
Another very important to do to strengthen your learning and development efforts is to consider what your employees think. Be it the learning program being offered or the areas that you are planning your learning modules around, you need to take the opinions and the suggestions from your employees. For instance, you could ask your employees about the areas that they wish to improve in or the courses they feel would be most beneficial for them.
Based on their thoughts and opinions, you will be able to judge if your L&D initiatives and the strategy are really helpful or if you have to make more improvements to them.
4. Focus on Building a Learning Community
You will have to acknowledge the fact that acquiring new skills and knowledge are difficult for both you (organization) as well as your employees. Keeping this in mind, you will have to make learning easy to access and absorb. One such ways is to have a Learning Management System (LMS).
A LMS is a platform that supports efficient delivery and distribution of eLearning. And by investing in an LMS, you are making learning more accessible. At the same time, it is also possible to create a collaborative learning environment where the learners can learn and work on projects and assignments together. Additionally, the learners and the training managers can interreact on the platform to share queries, feedback and suggestions. All this together helps in creating a successful learning community within your organization.
5. Ensure that you have a Competent eLearning Outsourcing Partner
Efficient eLearning modules are key for a fail-proof L&D strategy that helps your organization grow to new heights. However, in order to build strong learning modules, it is important to have the right internal resources such as Instructional Designers (ID) to create engaging eLearning modules.
In case you don't have these competencies, it is an effective solution to hire the services from an eLearning outsourcing partner. A competent eLearning outsourcing partner will bring in several abilities to make your eLearning courses more engaging and contribute to making your L&D efforts more impactful.
Wrapping Up
The tips that we have discussed above help in creating a robust learning and development strategy that boosts your employee retention and performance which ultimately lead to the organization's success and growth. Wondering what else an L&D professional has to do in order to thrive in 2023? This webinar will help you with the answer!
The webinar will help L&D professionals explore more about the emerging tools and technologies, the areas that they should be focusing on, and much more.