From Everyday Heroes to History-Makers: Celebrating Women with These 10 Must-Read Books!
From writing fiction to real-life stories, from leading countries to homes, from traveling to work to the moon, women have continued to test their limits and emerged victorious. Read on to explore the list of 10 must-read books by women authors.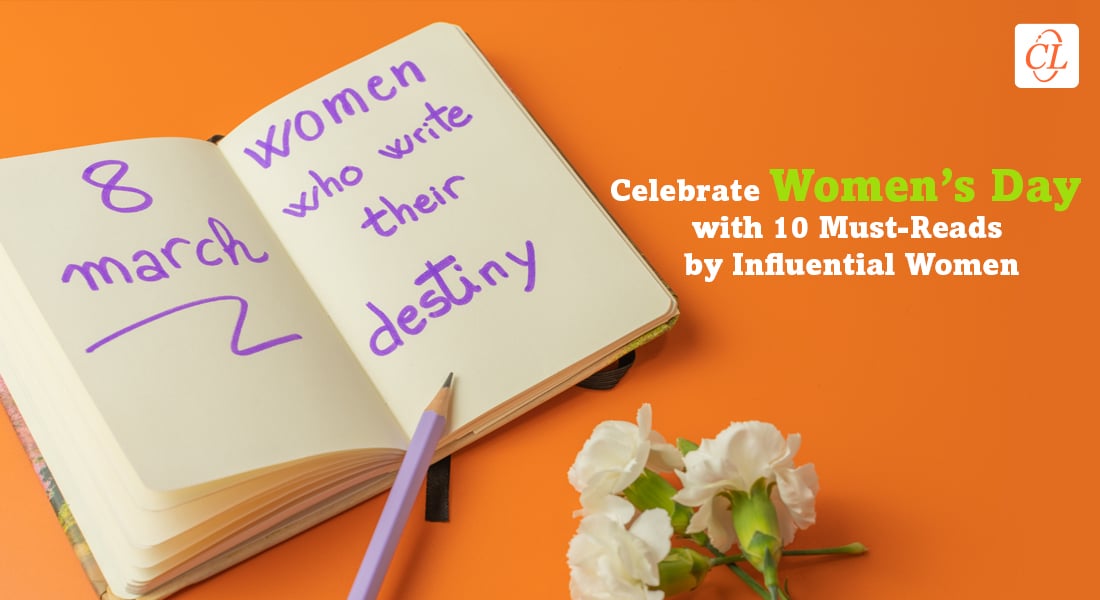 Women have been breaking barriers and defying expectations for centuries, and their contributions to society cannot be overstated. From Marie Curie, who revolutionized the field of physics, to Malala Yousafzai, who fought for the right to education for girls, to Kamala Harris, who became the first female Vice President of the United States, women have proven time and time again that they are forces to be reckoned with.
While we often hear about the famous women who have made history, it's important to recognize the everyday heroism of women as well. From mothers who work tirelessly to provide for their families, to nurses and healthcare workers who put themselves on the line to care for others, to teachers who inspire and educate future generations, women are constantly making a difference in their communities. These women push through the challenges of daily life with grace and strength.
Without a doubt, women have always been the heroes, whether it's through their groundbreaking achievements or the everyday contributions they make to society. And it's this same spirit that continues to inspire and empower women as we work towards a more equal and just world.
Celebrate Patience, Persistence, Progress, and YOU!
Here's a list of 10 must-read books on this International Women's Day:
The Moment of Lift by Melinda Gates
Dare to Lead by Brene Brown
The 5 Second Rule by Mel Robbins
Bossypants by Tina Fey
Read on to find out the other six books!
So today, on International Women's Day, let's celebrate all women — both the famous heroes and the everyday ones, who make the world a better place through their hard work, dedication, and unwavering spirit. Let's cherish and honor this spirit by reading books written by women.
That's why I've compiled a list of ten must-read books by women authors that showcase their talent, creativity, and unique perspectives.
10 Must-Read Books by Women Authors
The Moment of Lift by Melinda Gates
In "The Moment of Lift", Melinda Gates shares her journey of working to empower women and girls around the world. Taking insights from her own experiences, she puts forward a compelling and hopeful vision for a more equal and just future. It's an inspiring read that will motivate you to take action. Are you ready?
Dare to Lead by Brene Brown
It is a powerful and practical guide to courageous leadership. Brown offers insights into how leaders can cultivate empathy, vulnerability, honesty, and resilience in themselves and ensure the same opportunities to their teams. It's a must-read for anyone who wants to create a more compassionate and effective workplace culture.
The 5 Second Rule by Mel Robbins
"The 5 Second Rule" by Mel Robbins is a simple but effective tool for overcoming procrastination and self-doubt. She states that by counting down from 5 and taking action, you can break the habit of overthinking and start making progress towards your goals. It's a game-changer when you want to live a more productive and fulfilling life. How can I be so sure? It's because I've tried it too!
Radical Candor: How to Get What You Want by Saying What You Mean by Kim Scott
This book is a refreshing take on leadership that emphasizes the importance of providing guidance and feedback, direct communication, and genuine care for your team. Scott uses powerful tools of real-world examples and practical advice to highlight how radical candor can lead to better relationships, improved performance, and a more positive workplace culture. Do you wish to strike a balance between being a more effective and empathetic leader? Well, this book is for you!
Radical Candor: How to Get What You Want by Saying What You Mean
Bossypants by Tina Fey
A hilarious and insightful memoir that offers a glimpse into the life and career of one of comedy's most beloved stars. Tina Fey pens down a mix of witty anecdotes and heartfelt reflections, sharing her experiences as a woman in a male-dominated industry, a working mother, and a cultural icon. So are you someone who loves comedy, feminism, or just a good laugh? Well, now you know what to read next!
The Power of Vulnerability by Brene Brown
"The Power of Vulnerability" by Brené Brown is a thought-provoking exploration of the transformative power of vulnerability. It talks about the different aspects of shame, how embracing our imperfections and opening ourselves up to connection can lead to greater joy, courage, and authenticity. Get ready to embrace your vulnerability, unlock your full potential, and live a more fulfilling life with this must-read masterpiece!
Rising Strong by Brene Brown
It is a powerful guide that centers around the theme of resilience and emotional courage. Drawing from her personal experiences and research, Brown offers a roadmap for how to bounce back from setbacks, overcome fear and vulnerability, and live a more wholehearted life. Train your resilience muscle and learn how to turn failure into a catalyst for growth with this amazing read. Rise strong and thrive!
Women and Money by Suze Orman
"Women and Money" as the name suggests is a practical and empowering guide to personal finance for women by Suze Orman. With her straightforward advice, Orman tackles the unique financial challenges that women face, from the gender pay gap to the pressures of caregiving. With that stated, she talks about the importance of having emergency funds, spending smartly, keeping retirement funds in check, and giving back to others but not at the cost of your own financial well-being. It is definitely a standout among other must-read books for anyone who wants to take control of their financial future and create a life of financial security and abundance.
If You Could Hear What I See by Kathy Buckley
"If You Could Hear What I See" is a powerful and inspiring memoir that offers a unique perspective on the world of the deaf and hard of hearing. Buckley incorporates her personal stories and insights to show how she has overcome adversity and used her experiences to become a successful comedienne, motivational speaker, and advocate for the disabled. If you're someone who wants to expand their understanding of diversity and resilience, this book is a must. Be inspired to achieve your dreams no matter what obstacles you face. Also, get ready to see the world in a whole new way!
What I Know For Sure by Oprah Winfrey
It is a heartfelt and inspiring collection of personal essays that offers wisdom and guidance on how to live a more authentic and fulfilling life. In this read, Winfrey shares valuable insights on topics such as gratitude, forgiveness, and finding your purpose. Deepen your sense of self-awareness and create a life of joy and abundance with this pick.
Wrapping It Up!
Women authors offer a wealth of wisdom and inspiration on a wide range of topics. These are just a few of the many incredible books written by women that deserve to be celebrated and read. Whether you're looking for something on leadership, financial independence, personal growth, or something in between, there's sure to be a book on this list that speaks to you.
As we celebrate International Women's Day, let's remember the incredible contributions of women throughout history and commit ourselves to continue that legacy to the best of our efforts! Well, I'd like to start by becoming an eLearning champion. And guess what? I found this perfect eBook. Check it out now!