Why Are Interactive Games Ideal Sales Training Tools?
This blog post shares how game-based learning can equip your sales force increase sales and thereby, realize growth.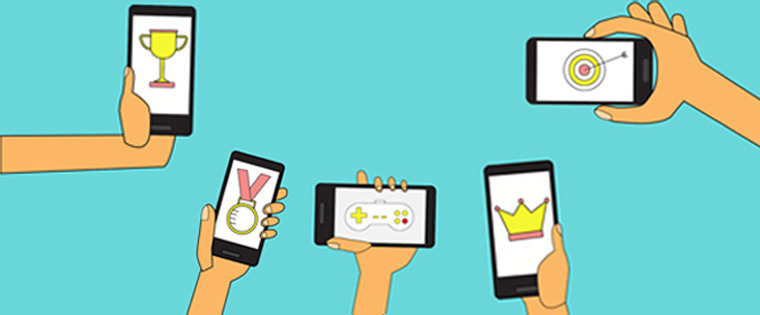 I am sure games are one thing we've all enjoyed as kids. In fact, there is a kid in all of us that connects with games at any age. So why not tap this potential to train your sales force through interactive games? Game-based learning is learning through game elements. It is much in vogue due to its motivational and rewarding aspects. Let's discover how game-based learning can equip your sales force increase sales and thereby, realize growth.
Offers motivation through rewards
Recognition – in any form – compels people to do better and rewards inspire them to go that extra mile. Interactive games offer learners the benefits of rewards. Rewards include points, prizes, badges, and trophies, which are a source of motivation. Leaderboards further inspire the sales reps as they can view their score in relation to their peers; this in turn motivates them to perform better.
Provides hands-on experience
To experience a situation before you actually be there, is a boon. You get to know the pitfalls to be avoided and also know how not to follow the path you followed. Interactive games provide sales reps this flexibility by taking them through the various sales scenarios they may face in future. They have the freedom to take decisions and experience the consequences. This gives them first-hand experience on how to deal with such situations or customers in the real world. And we all know, practical knowledge stays with us long – it's hard to forget.
Reinforces knowledge
Game-based learning helps the learner stay connected with what he has already learned. The quizzes that are incorporated in game-based learning help reinforce the acquired knowledge. These quizzes test sales reps on the knowledge gained and can be tied with to rewards which further spurs motivation.
Guides through constant feedback
Interactive games assist the learner by providing timely support. Constant feedback, assures the sales rep he on the right track. Any wrong step taken receives immediate feedback and alerts him about his wrong move. Even a right step receives feedback stating why it is right. That reinforces knowledge and helps the learner stay on track.
Remember any game that did not stimulate you? Guess no! So, interactive games can act as a fuel to kindle your sales force training. They motivate, reward, reinforce, and guide. What are you waiting for? Make them a part of your product sales training programs.