Can You Automatically Convert ILT Material into eLearning Curriculums? [Infographic]
Read this blog if you're looking for an opportunity for ILT to eLearning conversion and want to know what goes into the conversion.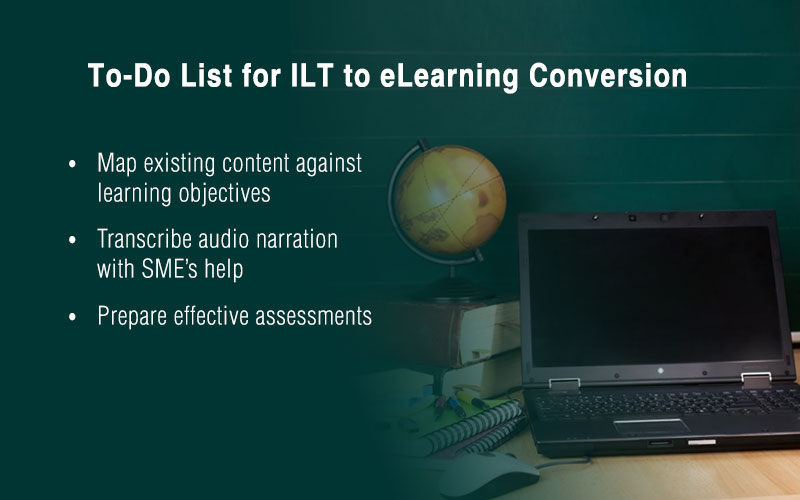 According to a Global Market Insight report, the eLearning market is valued at USD 190 billion and is predicted to grow at a CAGR 7% until 2025. That means most of the corporate world is entering the digital age and going online for its training. Don't you think it's high time for you to shift from 'classroom only ILT' to 'eLearning'? After all, there are many benefits of converting ILT to eLearning for your business.
You'll save a lot money that would have been spent on instructors, classroom sessions, and travel.
E-learning offers learners flexibility in where and when they want to learn.
Technology-based training appeals to the modern learner who grew up in a digital world.
E-learning courses are future-proof. Not only can they be reused repeatedly, they can also be updated easily.
Aren't these advantages enough for you to consider moving from ILT to eLearning? But if you are under the impression that all you need to do is simply convert your ILT material into some interactive format, you couldn't be more wrong. ILT to eLearning conversion needs much thought and work – the use of sound instructional design principles and expertise in rapid authoring tools!
Here is an infographic to help you understand what goes into ILT to eLearning conversion.