ILT and E-learning: How Different Are They?
This blog post compare instructor-led training and e-learning to give you a better picture of both the worlds and what sets them apart.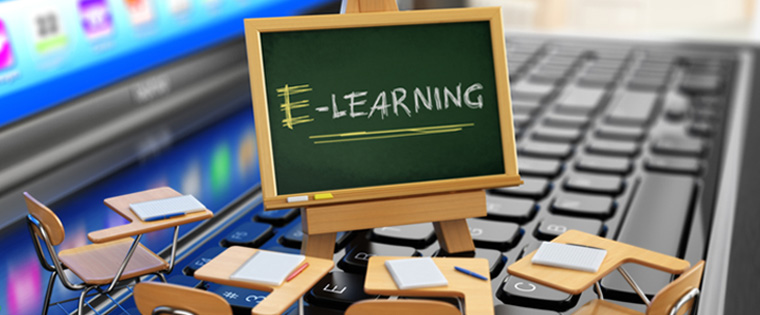 Classroom learning is not a recent practice. Before there were traditional classrooms (as we know them now), we relied hugely on elders to impart knowledge.We then moved on to the more tested-and-tried form of teaching – classroom training. But lately, a new kind of learning has been doing the rounds that has garnered great recognition. I am talking about e-learning, of course. In recent years, online learning has become a niche way of offering instruction.
As technology expands, the desire to learn at our desired time is making it the number one choice for many organizations around the world.
Today, I am going to compare instructor-led training and e-learning to give you a better picture of both the worlds and what sets them apart.
Logistics and cost:

It's common knowledge that with ILT, every time the trainer has to come and teach, the company has to bear his accommodation and traveling expenses. To add fuel to the fire, the costs go up as the number of trainees increases. Because more the learners, more the trainers required. Further, the company also has to pay for the learners' accommodation if they are required to travel a specific place to attend the session.
E-learning, however, is more budget-friendly since it eliminates this problem. In fact these expenses are non-existent in e-learning because the company doesn't have to bear any logistical costs as the content can be accessed anytime, anywhere. An online course developed once can be accessed by as many learners, as many times as needed.
Instructor Focused vs. Learner Focused:

In ILT, the trainer is the key. You have learners paying attention to the trainer and information as it is presented. There is no chance for them to stop and review what they've learned, unless they stop/intervene the instructor.
On the other hand, e-learning is learner-centric. The online learning format is self-paced and allows learners to choose their own learning paths. Learners don't have to wait to be scheduled for training, but can register themselves and take the courses whenever they have the need. Also, e-learning is suited to all kinds of learners – slow and fast.
Where and when one learns:
The biggest difference between an ILT session and online learning is that the session takes place in a physical classroom. ILT sessions are confined to brick-and-mortar classrooms and hence offer little flexibility to learners in terms of place and time.
E-learning, on the other hand, provides access to learning materials and facilitates anytime, anywhere learning. You can even call this feature its biggest strength. When learners have the learning material at their fingertips, they can manage and schedule their learning.
Instructional materials:
Instruction in a traditional classroom course is presented verbally by an instructor using visual aids (charts and tables). Some trainers use PowerPoint presentations to aid their training.
When it comes to e-learning, there is NO instructor.It also rolls out the content across an enterprise simultaneously, using a Learning Management System (LMS). Considering the amount of time it saves, it's a blessing in disguise.Because learners globally can access the same course at the same time. Not to forget the interactivities and engaging visuals which make the online course engaging and interesting.
Many companies are using online courses to train their staff. The e-learning format is cost-effective and more flexible compared to ILT. Unlike the classroom training format, it enables learners access to the learning content anytime, anywhere. Its content is presented using interactivities and engaging visuals;
However, E-learning cannot replace ILT altogether. ILT has stood the test of time and has proved time and again that it's the most effective form of instruction. But the point one has to drive home is that it cannot accomplish everything on its own especially when learning is going digital.