6 Tips to Design Mobile-Friendly Gamified Courses [Infographic]
Gamification and mobile learning do seem like the perfect combination to increase learner engagement in online training. But designing mobile-friendly, gamified courses isn't easy. This infographic shares 6 tips that can help you get the design just right.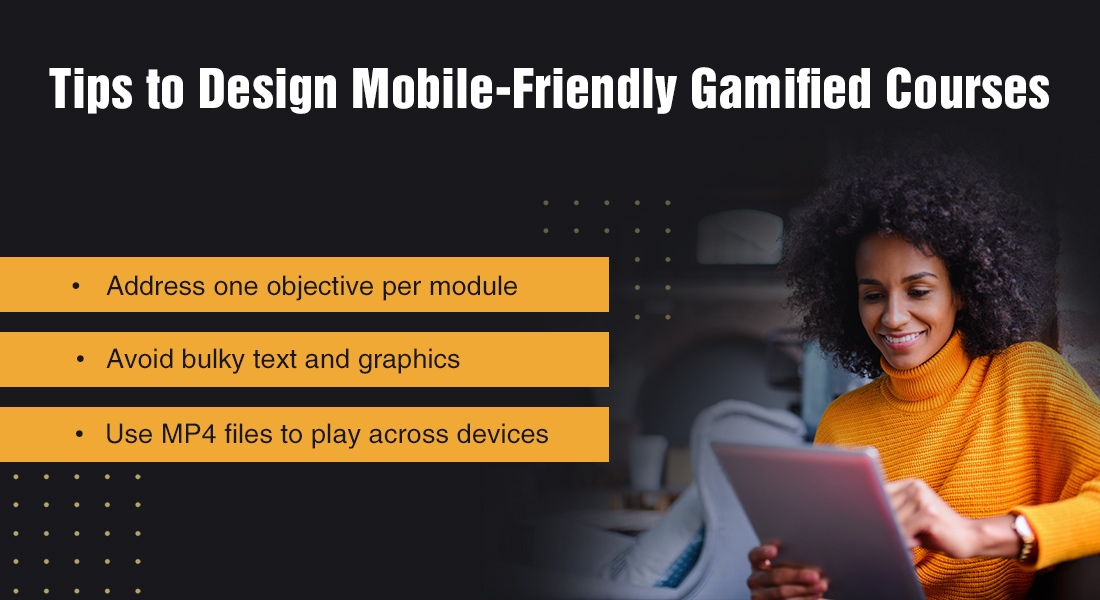 Though gamification in corporate training is not a new concept, it has emerged as a winning solution in L&D with the rising popularity of mobile learning. According to a Survey By Talent LMS, gamification has helped 89% of employees feel more productive at work.
Why is this combination of mobile learning and gamification so successful? Many reasons! It enables learners to learn anytime, anywhere. It's a great strategy to deliver continuous learning while retaining learner engagement. Also, gamified courses challenge learners to achieve higher levels of learning, while providing constructive feedback and practice opportunities that can help build knowledge and skills effectively.
According to the survey by Talent LMS, 30% of employees preferred gamification as a learning strategy for compliance training. Quite natural, considering compliance training can get monotonous and boring, if not done right.
Short, interactive, mobile-friendly gamified courses can very effectively cater to the needs of a diverse audience, especially those who prefer learning on-the-go. Here's an infographic that shares great tips to design mobile-friendly gamified courses.



If your organization is just getting started with mobile learning, download this eBook on overcoming barriers to its implementation.