10 Tips to Design Mobile-Friendly Gamified Courses [Infographic]
Can you simply convert a gamified course designed for your desktop to mobile learning? Check this infographic for handy tips to get mobile learning design right.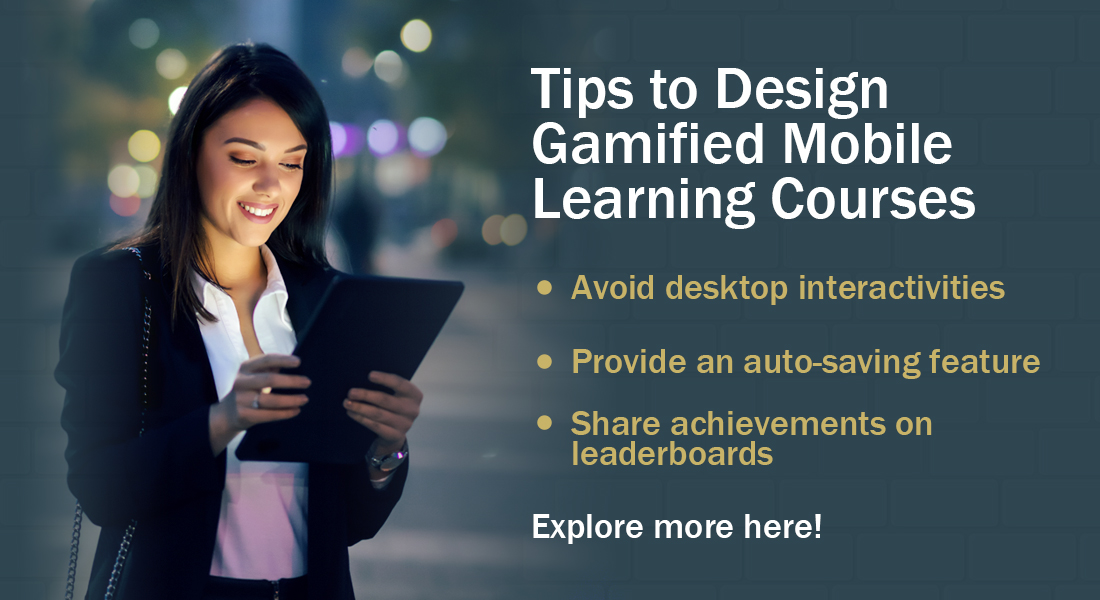 The usage of mobile learning or mLearning has seen a dramatic increase because of the rampant use of smartphones and mobile devices. And it's not just the educational sector, corporate training too is experiencing a shift to mobile learning as the number of millennials and Gen Z-ers in the workforce is on the rise.
According to a LinkedIn article, 43% of Gen Z prefers a fully independent, self-directed approach to learning. And what better than consuming learning in the form of bite-sized nuggets, anytime, anywhere through mobile devices.
Before developing gamified mobile learning courses, careful thought needs to go into its design. You surely do not want interactivities that look great on a desktop but do not translate well when implemented for the small screen of mobile devices. You certainly do not want bulky graphics and icons when developing mobile learning.
Mobile learning development has been made easier thanks to authoring tools that offer features to support responsive design. Your existing content can be quickly repurposed to develop mobile-friendly content.
Look at the tips to design gamified mobile learning in this infographic.



If you're just getting started with mobile learning you are bound to face implementation barriers. Find out how to overcome these barriers in this free eBook!