User-Generated Content in eLearning – A Boon or a Bane?
Do you want to adapt user-generated eLearning content into your corporate training program? Here's how you do it while weighing its pros and cons.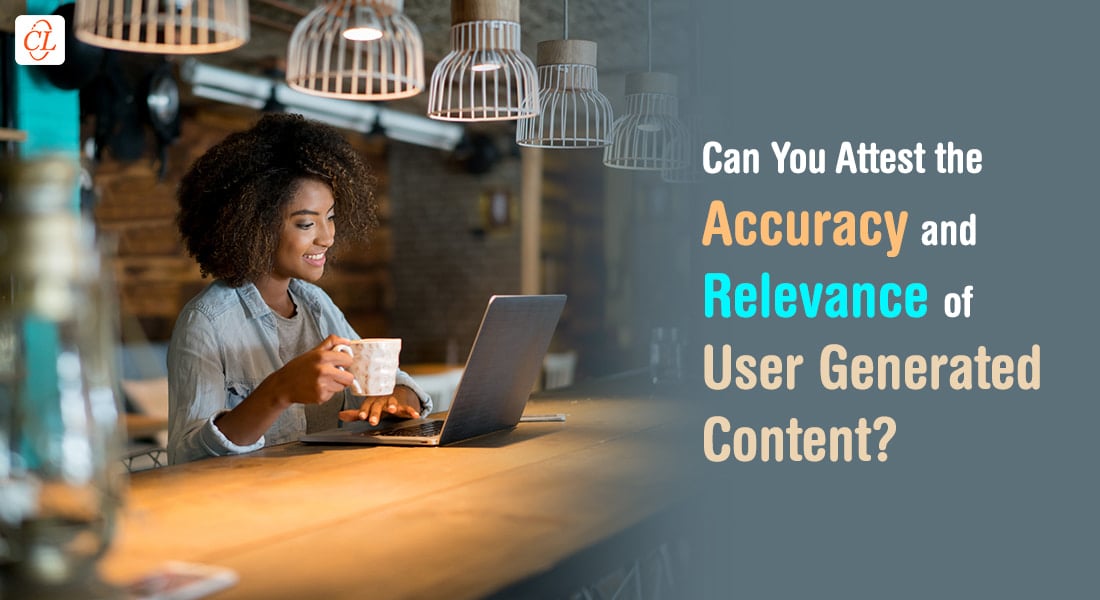 For over a decade, L&D professionals have designed eLearning courses using in-house subject matter experts from different departments such as sales, marketing, and IT. However, the eLearning industry has transformed over the years with the influx of new technologies, tools, and training strategies. This evolution has helped eLearning developers gather, assimilate, and publish training content with fresh perspectives.
These developments are giving rise to the socialization of corporate training through something known as user-generated content (UGC). It's about time organizations took this development seriously and gained an early bird advantage by adopting this game-changing trend.
The Benefits and Drawbacks of User-Generated Content in eLearning:
Benefits:
Increase in Employee Morale
User-friendly Content
Employee Buy-in
Up-to-date Training Curriculum
Active Learning
Drawbacks:
Employee Dependency
Content Reliability
In this post, we'll talk about user-generated eLearning content in corporate training and share its pros and cons. Using this information, you can determine if this strategy is a boon or a bane. We'll also provide a simple guide on how to build an effective UGC strategy for those looking to utilize this innovative approach.
What Is User-Generated eLearning Content in Corporate Training?
Simply put, user-generated content is eLearning content developed by employees instead of L&D professionals. This content serves the same core purpose as any other eLearning content, that is, to upskill or reskill employees and, as a result, it improves their capabilities, productivity, and performance at work.
This innovative approach takes social learning to a whole new level by enabling employees to create and publish training courses showcasing their concepts, ideas, capabilities, and experiences. It also helps in building a learning community and enables organizations to develop a constantly growing work environment.
However, before we dive into the pros and cons of user-generated content in corporate training, let's consider the behavior patterns, habits, and lifestyles of the modern workforce. When Gen Z employees plan a vacation, they go online to look for recommendations from blogs, websites, and social media. The same goes for when they're shopping for products and services online.
Every decision requires consultation with those who have made similar purchases. With web technologies and platforms widening the social fabric of modern consumers, people are getting accustomed to learning from one another. The same goes for employees who now need a connected environment or platform for learning.
Benefits of User-Generated eLearning Content in Corporate Training
1. Increase in Employee Morale
Modern organizations are constantly looking for ways to increase employee morale to improve their motivation, engagement, focus, and performance at work. Giving them a platform to share their ideas with their colleagues can give them the recognition they need to climb up the ladder of success. From an L&D perspective, it enables organizations to equip their teams with new skills and concepts with almost no intervention.
2. User-Friendly Content
User-generated content for corporate training is user-friendly as employees develop it themselves. This statement is especially true for eLearning content created by workers that regularly perform tasks at work. They're more likely to pay attention to the finer details since they do it all the time. The material they produce is meticulous yet easy to understand.
3. Employee Buy-In
Let's face it. Training isn't something employees look forward to. However, realizing that their peers and colleagues created the learning content raises their level of support. This acceptance prompts L&D teams to add their material into the mix and it clarifies any confusion and improves learning outcomes.
4. Up-to-Date Training Curriculum
Modern employees are like any other consumer. They actively use the internet to look for information related to their favorite products and services. A few even use it to stay connected with the latest developments and brush up their skill sets accordingly. As a result, employees can generate up-to-date user-generated content that better fulfills the learning needs in their organization.
5. Active Learning
One of the biggest benefits of user-generated content in corporate training is it moves learners from passive to active learning, fostering a culture of active participation, interaction, and knowledge sharing.
Drawbacks of User-Generated eLearning Content for Corporate Training
1. Employee Dependency
Modern organizations need to exercise control over their training programs to ensure their employees possess the skills and concepts required to achieve their business goals. Training has a cost, and L&D teams are looking to increase their training ROI. By depending on learners to produce training content, L&D managers have no control over the learning experience unless they intervene.
2. Content Reliability
Perhaps the only major drawback of user-generated content is reliability. You'll need the necessary competence to design training content if you want to boost your employees' capabilities. Relying on employees to design the training material and course can prolong the process and require moderation from L&D professionals, making it unsuitable for companies looking for rapid learning solutions.
How to Develop a Strategy for User-Generated Content
If you've analyzed the pros and cons of user generated content and found the idea of letting employees take charge of their learning a novel and intriguing one, then here's a quick guide on how to develop a strategy for user-generated content in corporate training:
1. Develop a User-friendly Platform
You first need to create a centralized platform where users can create, find, and share eLearning content and courses. If you lack expertise in eLearning design and development, you can go for an eLearning tool like EduMe that blends the development of training content with internal communication. Your employees can use EduMe to create short courses, polls, and quizzes for their peers and use them to engage with one another in real-time.
2. Create Videos and Audio-Visual Content
Videos have become the go-to medium for L&D trainers. As modern employees can make videos on their smartphones, all they need is a good video-editing tools like Vyond and Animoto. These tools help employees complement their text-based training content and add their distinctive touch to connect with their peers. Apart from videos, employees can also create images, infographics, and podcasts.
3. Generate Feedback and Analytics
Whether you're an L&D professional or employee planning to create training content, you need to measure its effectiveness and your course's learning outcomes. The best way to do this is through feedback and analytics. Modern employees can leave comments on enterprise social networks, emails, and discussion forums at work. This way, generating feedback shouldn't be an issue.
Training analytics is a technical process that involves tracking metrics, such as the number of learners, completion rate, productivity, and time spent on activities, to name a few. Learners can drastically improve their performance at work and their organizations' bottom line by using these measurables.
The Bottom Line
Undoubtedly, many organizations and L&D professionals consider user-generated eLearning content for corporate training a boon. However, in this blog, we have discussed that the pros far outweigh the cons. If done properly, this innovative strategy could be the key to fostering a collaborative learning environment in your organization, especially with L&D teams enforcing checks and balances to ensure quality content.
Overall, user generated content is a great leap forward in the corporate training industry in terms of engagement, employee acceptance, and experiential learning. However, it requires thorough research, talent, and commitment to reap the benefits.
eLearning design and development is a complex process involving several roles. If L&D teams makes sure their classroom training material is ready for conversion, then the complete process goes on seamlessly. Here's a webinar recording that helps you assess how ready you and your training material are for eLearning, and it discusses three high-level considerations to get you started on the right path. Download it now!