eLearning Trends for 2021: What Should You Pick & Why? [Infographic]
As with every year, we are back with a list of eLearning trends for 2021. But this time, we are going for function rather than fashion! Find out more about these eLearning trends in this infographic.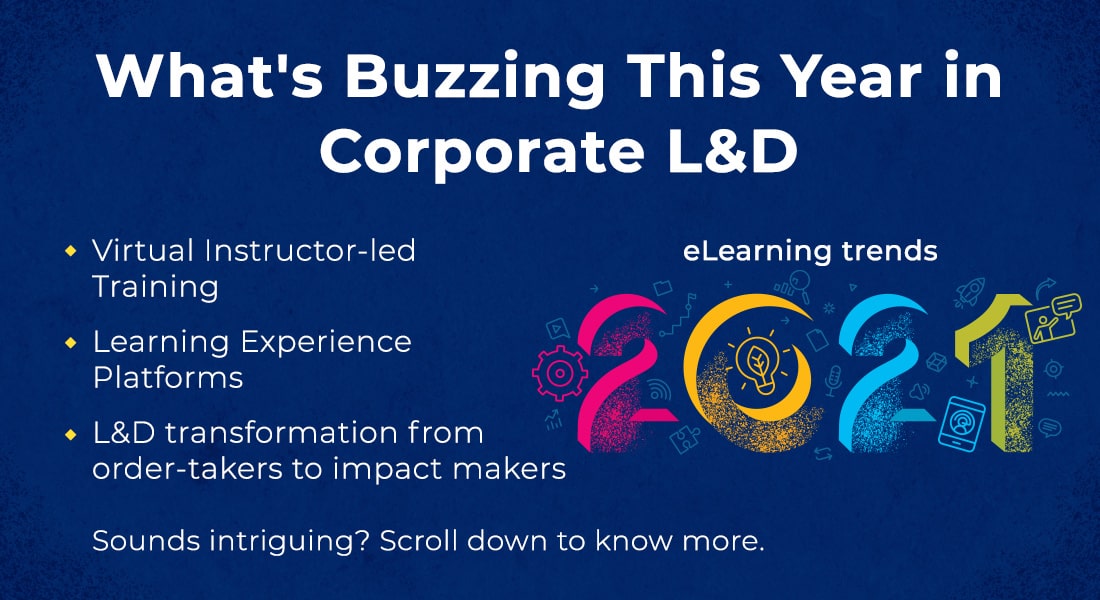 Looking at the different annual listicles of eLearning trends of the past few years, it's quite difficult to see any real difference among them. To be honest, they tend to be quite repetitive, to the point where you can swap the eLearning trends of different years without anyone realizing it (makes me fully understand the running jokes about these trends).
But there's a legitimate reason behind this monotony – corporate L&D has remained stagnant for a long time. Yes, there are new-age instructional strategies, and new authoring tool and LMS features, but these eLearning trends aren't exactly transformational. Or at least they weren't until 2020 happened.
2020 was a year that we are going to remember for a long, long time, especially in corporate L&D. It made us realize some harsh truths and question some of our most basic assumptions regarding organizational training.
How long can we stick to a classroom-only training approach when digitalization and virtual training is no longer a luxury but a dire need?
How long can corporate L&D professionals stay in their comfort zones of being order-takers when clearly, they can, and should take up the challenge to make some real business impact?
How can we centralize all the different ways in which learners get trained at the workplace, both formal and informal, and build a common highly engaging and intuitive learning experience?
These are the questions that led us to this year's list of eLearning trends. In 2021, your pick for eLearning trend shouldn't be about what's fashionable but what can truly transform corporate L&D for the better.
Check out these 5 transformative eLearning trends for 2021 in this infographic.