6 Creative Ways to Promote eLearning in Your Organization
Unsure if your employees will embrace the eLearning initiative you have planned? Read this blog to know about 6 amazing ways to promote eLearning.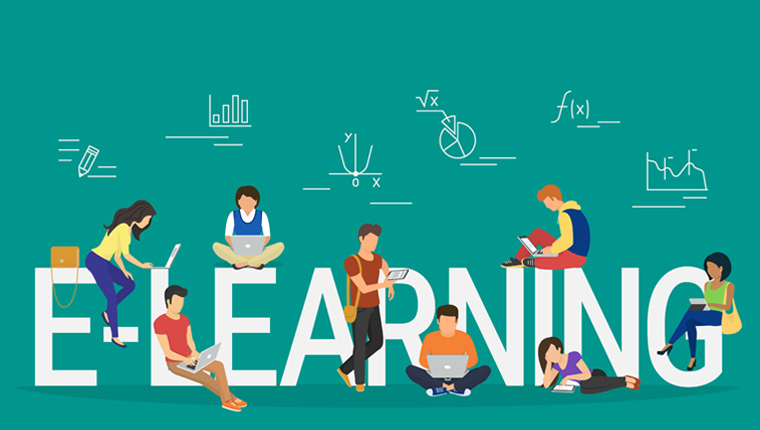 More and more organizations are replacing traditional instructor-led training (ILT) programs with eLearning to improve their training efforts. Cost-effectiveness, just-in-time training, and faster delivery rates are just a few of the benefits of eLearning. During the transition from ILT to eLearning, however, it's important that learners are introduced to the change in a systematic manner.
Promote eLearning with these Six Exciting Options
Video teasers
Posters
Rewards and incentives
Key message videos
Infographics
Corporate Newsletters
The advent of eLearning should not come as a 'surprise' to them; this flies right in the face of adult learners who are goal-oriented and prefer knowing what they are getting involved in when it comes to training. It is extremely important you make it clear to them the actual purpose of the training and why they should be taking it.
In short, learners must be made aware upfront about (i) the shift from classroom training to eLearning, and (ii) how eLearning is going to improve their performance at work, so that they can make the most of what eLearning has to offer. Are you wondering how to go about it? In this blog, we will look at six creative ways to promote online training to your learner base.
Six Creative Ways to Promote eLearning
1. Video Teasers for
eLearning
Think about how much a movie's trailer excites us. A trailer engages the audience with excerpts from the most exciting or noteworthy parts of the film. This simple strategy can be put to use when promoting eLearning as well.
Create a video teaser focusing on what exactly the eLearning course is going to be like and the various ways it can improve learner performance.
Ensure you highlight the value of the course; the trailer must contain enough material to grab the learner's attention, without giving away too many details.
Identify the knowledge-performance gap i.e., show learners the difference between where they stand now and where they will be after taking the eLearning course.
Use screenshots from the course, if necessary; briefly show a character benefitting from the eLearning course and solving problems on the job.
Ensure the teaser does not exceed 1-2 minutes.
Add good background audio and sound effects to the teaser.
Host the video on your social media channels and allow learners to share and tweet them.

Finally, include a CTA link in the video to let people know when the eLearning would start and the registration procedures (if any).
Note that a well-designed video teaser about upcoming eLearning courses not only excites learners but also highlights the relevance of the program.
2. Posters to Promote eLearning
To this day, posters are one of the most widely used tools for promoting events. Regardless of the occasion, the purpose of using a poster is to (i) inform learners about the event (ii) encourage participation. Here are some tips to design a good poster to promote your eLearning:
Design a poster with compelling content and an alluring yet simple design.
Tabulate the contrast between ILT and eLearning by means of pros and cons of each of the training methods.
A good poster is one that manages to establish a balance between text and visuals.
Use a relevant focus image to enforce the poster's message; preferably one that reflects the eLearning program.
Design both paper-based and e-posters to reach a wider audience. E-Posters allow learners to share information with others about the upcoming eLearning program (via email, Facebook, Twitter, iMessage).
Place posters in areas where learners hang around during their leisure time. Some examples include the water cooler, the cafeteria, the bulletin board, the organization's login, and social media pages.
3. Rewards and Incentives
Who doesn't love rewards? Here's one way to use rewards to your advantage in promoting eLearning: create a quick learning game around the eLearning course or plan a quiz using the same. Inform your employees that the first 10 employees who enroll and play the game will receive goodies, vouchers, or coupons. Rewarding learners this way also encourages publicity by word-of-mouth.
To make it even more interesting, use leaderboards in your LMS showcasing learners who have signed up for the game and the course every week. This will develop a sense of competitiveness within learners. Once they take up the training and realize its benefits, they will continue doing so.
4. Key Message Videos
Imagine the positive impact on learners if a top official in your organization announces the upcoming training and states why it is crucial to take it up. Shoot a video of a training manger or an SME speaking about the importance of the upcoming online learning training, how it helps learners grow professionally, and improve their work performance. This will not only boost their confidence in the training but also cements a belief that the organization truly cares about their professional growth.
Let's say you are planning to roll out an eLearning course on compliance training. Get your Chief Compliance Officer to talk about the relevance of the training and the immediate and costly repercussions one might face if they are not aware of the compliance policies. Once the video is developed, you can maybe play it during lunch hours in the cafeteria or any other areas of high traffic or send it via email to all employees.
5. Infographics
Today's learners carry at least one smartphone or a tablet with them all the time. So why not use this as an advantage and share mobile-friendly infographics with them to promote your training? Infographics are commonly used to provide a summary of big chunks of data in a compact space, making it easier to digest. They combine the strengths of both text and graphics to communicate the message.
In the context of eLearning promotions, use infographics to provide the key takeaways or other details about the training to generate interest among learners. For example, create an infographic with a few ice breaker questions related to the subject of the training you are planning to provide.
6. Corporate Newsletters
A newsletter is a good vehicle to build awareness of the training being delivered. The good thing is every employee has access to the weekly/monthly/bi-monthly/quarterly/annual newsletter no matter what, which makes it a good spot for promotions.
Here are some tips to get started:
Have a designated spot in the newsletter to provide details on the upcoming training.
Too much information will overload the learner; both the content within the newsletter and how often it is sent it to employees must be spaced adequately.
Like posters and infographics, the promotional content for your eLearning in the newsletter should strike the right balance between text and visuals so that it remains easily scannable by the employees.
You can also have well-designed landing pages which highlight the key takeways or 'what's in it for me' so that learners get excited about taking the courses.
Concluding Remarks
Marketing and spreading the word is a key element in putting across the benefits of online learning to learners. Well-designed promotional strategies bring in more learners to enroll for the course, ensure long-term success, and ensure profitability for the organization. So, keep these six easy to implement ways to promote eLearning in mind. Tell learners what they are signing up for and how online learning will improve their performance—and watch your eLearning enrollment rates go through the roof.
Are you planning to implement eLearning in your organization to improve employee productivity and boost profits? Check this eBook to know about the role of eLearning in achieving business goals.