Outsourcing your Training Needs to India: Why Does it Work?
This post delves into the benefits of outsourcing eLearning needs to India and what you can do to ensure its success.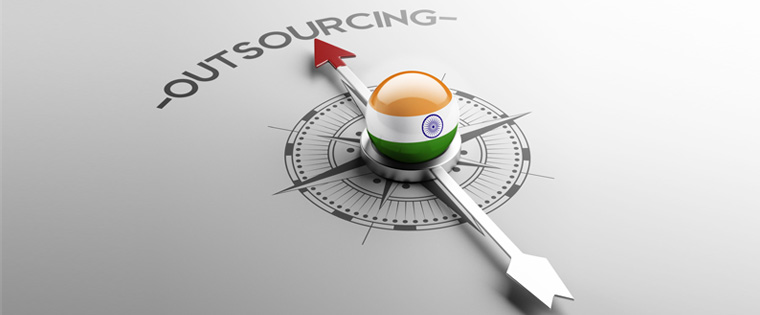 India has been the favorite destination for eLearning outsourcing over the last 15 years. The eLearning outsourcing market in India has been growing by leaps and bounds over the last few years. According to a Valuenotes research report, the outsourced eLearning market in India was about 603 million USD by the end of calendar year 2012.
So, how do you benefit by outsourcing your eLearning needs to India?
Outsourcing your eLearning needs to India could prove very advantageous because various factors such as these help you maximize the ROI on your training dollars.
Substantial cost cuts:
According to a study conducted by McKinsey and company, you can save up to 35% to 45% on producing a 1-hour online course by outsourcing its development to India. In certain cases, the savings are even higher. Another report published by Bersin by Deloitte states that you can save up to 60% by outsourcing your LMS administration to this South Asian country.
Access to the best talent in the world:
India has the largest pool of highly skilled eLearning professionals in the world. This country is home to qualified instructional designers (IDs), visual designers (VDs), specialists in course authoring tools and technology experts who can effectively satisfy your eLearning needs by providing services of the highest quality. Furthermore, most eLearning professionals in India speak flawless English. This is an important advantage as it goes a long way in ensuring effective communication with international clients.
Time-zone difference:
America's night is India's day. The difference in the time zones allows you to utilize all the 24 hours to satisfy your training needs. Important work can be completed and sent for your review the next day. You therefore get more work done per day resulting in increased levels of productivity and quicker turnaround times.
Best infrastructure:
India has the finest infrastructure needed to satisfy your eLearning needs efficiently. State-of-the-art communication technology in major Indian cities and towns allows you to monitor the progress of your eLearning project with the same ease as with an in-house work. Moreover, you can get courses developed with the right authoring tool that matches your needs. The highly developed ICT infrastructure also permits you to outsource eLearning activities such as LMS administration.
Outsourcing friendly legal framework:
India boasts of a stable and outsourcing friendly polity. The Indian government accords highest priority to outsourcing. Indian laws have been drafted to protect the interests of foreign clients. The government supports the outsourcing industry by providing various tax-related and other benefits and by implementing the Information Technology Act, which recognizes e-contracts, bars misuse of confidential data, and facilitates filing of documents in the electronic format.
We have seen the benefits of outsourcing your eLearning needs to India. Now, let us see what you need to do to ensure the success of your eLearning project.
Things you need to focus to ensure successful outsourcing of your eLearning needs
See that your content is ratified:
If your project or training curriculum is unique to your organization, is new and evolving, you might need to work closely with the subject matter experts on fine-tuning the curriculum and getting their concurrence on a continual basis. Working with a remote vendor may not be such a good idea in such a situation as it might lead to undue delays and frustrations on both sides. Even if the content is unique to your organization, outsourcing might work well when your training content is broadly ratified and vetted by SMEs. However, if you do not have an established training curriculum and are working to developing one, it is best to have that in order before looking to outsource it to an external service provider.
Deal directly with the vendor:
It is advisable to directly deal with the eLearning vendor than using the services of intermediaries. The major problem of using intermediaries is that you need to tackle too many variables that may give rise to problems such as poor coordination with serious impact on the success of outsourcing.
Have a well-defined process in place:
It is very important that you have a set process for communicating with the eLearning vendor. This is very useful to ensure effective coordination and plays a key role in avoiding delays as you are regularly updated about the progress of the project.
However, the most important aspect that makes or mars your eLearning outsourcing is the choice of the vendor firm. You need to take these 10 major factors into consideration before you zero in on the right organization.
1. Decade of Experience:
Choose an eLearning company that has at least 10 years of industry experience and has seen major technological advancements in eLearning.
2. Learning Oriented versus Technology Focused:
Select a company that understands learning and how adults learn rather than technology or graphic companies who add eLearning to make hay while the sun shines.
3. Strong Clientele and Reference:
They say if a client is unhappy he tells 10 people and if he is happy he tells just one. Check for client references before you hire an outsourcing eLearning developer.
4. Project Management:
One major hurdle you face while working with an offshore eLearning developer is effective communication. Most of the offshore companies do not communicate well, leading to cost and time overruns. Hire a company with competent project management teams that have experience working with global clients.
5. Processes and Standardizations:
Choose a company that has excellent processes and standardizations in place so that rapid eLearning development takes place with high quality and in very less time.
6. Expertise in Working with Multi-cultural Teams:
It is important that the offshore eLearning vendor understands the nuances of working with cross-cultural teams and has experience working with multi-cultural teams.
7. Licensed Software and Authoring Tools:
Some offshore companies who operate with thin margins really do not have licensed software's. Check this aspect before signing up with them.
8. Access to Paid Image Bank:
Also check where they get their images from and check if they use royalty-free images that the outsourcing eLearning developer has purchased.
9. Team Capability and Size:
Check the credentials of the top team and their capabilities. Also check if there are skilled employees who are working for the company for at least 3-4 years.
10. Cost – Quality Value Proposition:
Last but not the least, select a vendor who gives you excellent value for money and is willing to go an extra mile for ensuring your satisfaction.
Thus, offshoring your eLearning needs to the right vendor in India helps you to impart the best training to your people and thereby improve their productivity resulting in better bottom line for your organization. What do you think? We'd love to hear your views.