Challenges and Solutions of E-learning Implementation – Part 2
Get to know some of the challenges in e-learning implementation and how best to overcome them. Part - 2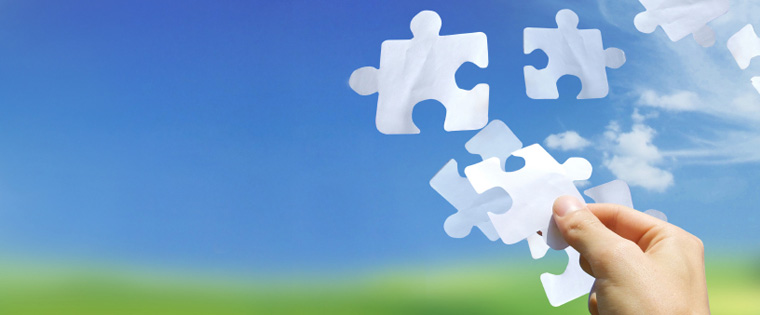 In Part 1 of this blog, we discussed the initial steps of e-learning implementation in large organizations such as managing employee resistance to this new mode of training, choosing appropriate topics for training, and sourcing content. Further steps for successful e-learning implementation will be discussed in this blog.
Finding the Right Blend of E-learning
Large organizations have diverse training needs, and while some training needs can be met by e-learning, most of them require blending e-learning with other training methods – classroom, ILT, or on-the-job. Identifying the right training blend that will have a positive impact on employees is often a difficult task. Organizations try to follow the methods adopted by other organizations similar to them, or devise their own training plan with uninformed inputs from the management.
Remember, blending training methods does not follow a 'one-size-fits-all' model. You must find a method that fits your training needs by getting inputs from training experts or being open to experimentation. Today, with advances in technology, it is possible to combine e-learning with face-to-face learning, using video and audio communication for geographically dispersed learners.
First identify the learning design based on your training needs, and then consider how you can deliver it.
Deciding to Build or Buy
Once the training topics are finalized, the challenge is to develop courses. The options are either to buy the courses or build them in-house. Before you decide to buy your e-learning courses or build them, you need to assess whether you have the resources to build courses in-house.
If you decide to build your e-learning courses, consider the effort and the cost factor of hiring and maintaining an extensive team for your needs. Consider the time constraints, whether your requirements are basic or advanced, and if there is a need for expert advice and assistance to develop courses.
You can consider building your courses if:
You have the required human resources
Courses need to meet your unique training needs
Information contained in the course is confidential and proprietary
The other option is to buy courses from vendors. You can choose this option if:
You do not have the resources to develop courses in-house
The information in these courses is generic
Choosing the Right E-learning Vendor
The other option, apart from buying or building your course is to outsource your e-learning needs to a customized solutions vendor. With so many vendors in the market, it is difficult to make this choice.
It will be easier to choose the right vendor if you have a checklist of questions that you can ask potential vendors:
Qualification of the vendor's team
Years of experience in the business
Number of projects implemented
Examples of past work, including feedback received
Record of on-time completion of projects
Cost of the project
Choose a vendor who can best meet your requirements.
Getting the Support of your IT Department
Implementing e-learning in a large organization requires having the necessary technological infrastructure to train a large and dispersed workforce. You need to consider that the courses have to be delivered at multiple locations across the globe, and you need a centralized tracking system to track learner enrollment and progress.
For this, it is important to get the IT department on board before implementation. Their expertise and knowledge will help you assess if e-learning can be implemented without technical hiccups, and if they are geared to meet the challenges of implementation.
To avoid glitches in delivering the course, the system should be completely tested and user problems anticipated and solved, before the course goes live. This is necessary to prevent employee distrust or frustration.
To know more about e-learning implementation, download our free e-book E-learning: Getting your Organization READY.
Managing Management Expectations
Management will have expectations from e-learning implementation. They must have planned to meet certain business challenges through the training. They would like to know the ROI they will obtain as a result of the training.
It is important to know their expectations. If expectations are high, then disappointment will also be high if the training does not meet them. To prevent this, ensure that the statements and claims you make are achievable.
Communication is necessary to clarify misunderstandings on the results e-learning is expected to deliver, so that management support does not diminish. It is advisable to keep expectations at the right level throughout the project so that a balance can be achieved between management expectations and what e-learning can deliver.
These are some challenges you might encounter while implementing e-learning in your organization. You can successfully handle these challenges if you know how to approach, implement, and sustain e-learning.