4 Key Takeaways from The Evolution of eLearning
The significance of eLearning has thrived rapidly. The tremendous development has revolutionized eLearning bringing along innovative changes in training approach, personalization, utilizing technology, transforming learning and development one day at a time carving a path for L&D professionals.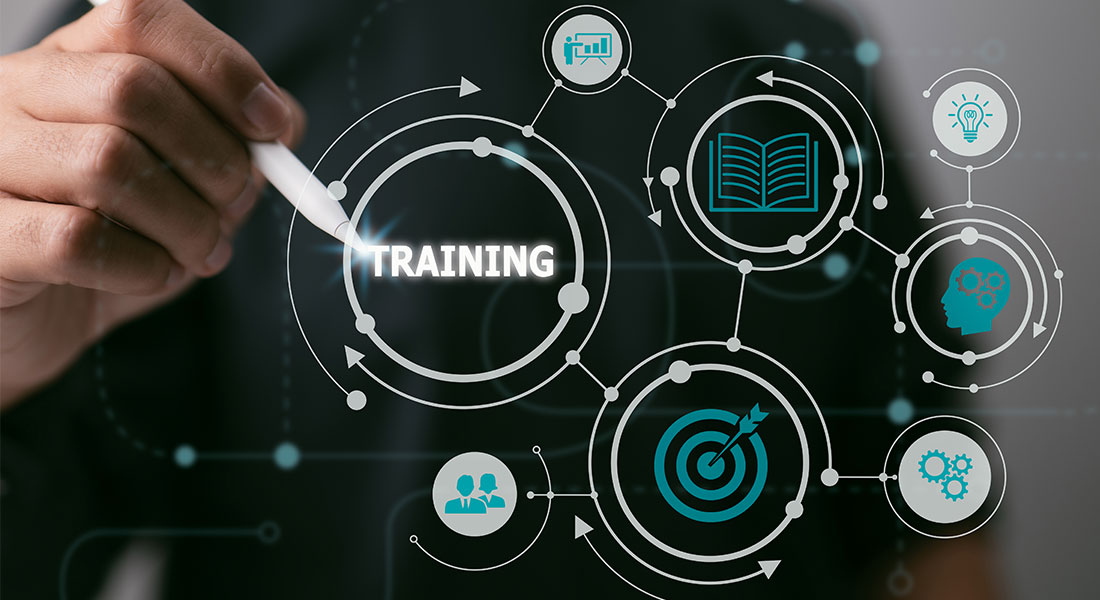 Over the last few years eLearning has evolved in leaps and bounds. L&D professionals have been in the forefront of innovation in learning technology. As a result, the experience has outlined important aspects of modern learning and development. As eLearning progresses ahead, what are the key takeaways for L&D professionals?
Innovation in Learning Technology is the Result of Progressive Evolution in eLearning
The 4 key takeaways that L&D professionals have to focus on:
The Learning Process
Technology Platforms
Compatibility on Mobile Devices
Retrospect
Elements of a Successful eLearning Solution – A Holistic Approach
What are the critical aspects that L&D professionals need to handle with care? Let us have a look in detail.
1. Relevance of The Learning Process
Time and again it has been proven that an established and relevant learning process enables training effectiveness. Not just as a training metric but even as a crucial contributor to learner's learning. Learning styles still need to be accounted for in the eLearning design and development stage. No matter how far technology advances, learners will learn only the way they want to learn.
There is an abundance of content available at the learner's fingertips such as audio podcasts, Video tutorials, How-to guides, Interactive resources, Downloadable files and much more. But most of the time, that's not how learning works. A mix of learning management systems overloaded with different types of data that runs for hours and hours is only going to confuse learners even more.
L&D professionals have to establish a thoughtful learning process considering the audience's needs and lead the way forward. It may involve some handholding, some additional guides, some facilitation, but if it caters to all the learning styles, engages learners, and enables them to learn without disrupting their line of work, the effort is worth it.
Pro Tip:
Identify the content, the format, the platform, the technology, and the audience to design a fundamentally sound learning process.
2. The Impact of Platforms and Technology
The tools, technologies, and platforms used to manage, deliver, and administrate training has a crucial impact of the learning cycle. Integration and Sync within learning technologies is essential at any given time. L&D professionals must actively confront technology and prioritize the end-user experience.
To identify what tools and technologies can align with their training needs, L&D professionals can look at research reports by popular analyst firms such as Gartner, Forrester and explore detailed whitepapers that give a quick overview of all the technologies available at hand. Industry Exhibitions are another great source of information and experience.
Pro Tip:
To start with, examine how universities are implementing training across their large student pool. Observe how they integrate technology with learning.
3. The Reality of Mobile Compatibility
For all we know, a learning program that is compatible on mobile devices may not really be using the best aspect of the portable device. An eLearning solution that works just fine on a mobile device is rarely a reality. Just making learning available on mobile is not enough.
Mobile Learning caters to the entire gamut of portable devices – Mobile Phones, Portable laptops, Tablets, Handheld devices. It is mobile learning, if eLearning has been specifically designed to work on a mobile first and then adjusted to scale across other portable devices. The eLearning solution must cater to the granular details of mobile learning such as minimal clicks, smart use of space with content, and interactions.
Pro Tip:
Test the content, eLearning solution across different mobile devices before launch to confirm it is flexible and adaptable to any device that the learner may use to access the learning.
4. The Value of Data and Analytics in Retrospect
Data and Analytics in retrospect is often overlooked in training and development. An ineffective training program initiates the downfall of the learning ecosystem and has an impact on the learning culture in the organization. This kind of a situation can be avoided if L&D professionals assess the true value of data and feedback after a training program.
Here are a few discovery questions to get started with the analysis:
Have learners engaged in eLearning?
Has the knowledge been retained by the learners?
How do the learners rate the learning experience?
Have learners seen the value in training?
Have learners observed a change in consequence of the training?
Has the overall performance improved?
Has the organization observed learning ROI?
The discovery questions specified above help to pinpoint simple yet critical aspects of the learning. L&D professionals need to understand and reflect on these nuances to demonstrate the real value of training and project training ROI to the business leaders.
Pro Tip:
Schedule periodic feedback and review sessions with internal stakeholders to pinpoint what worked in favor and what flopped.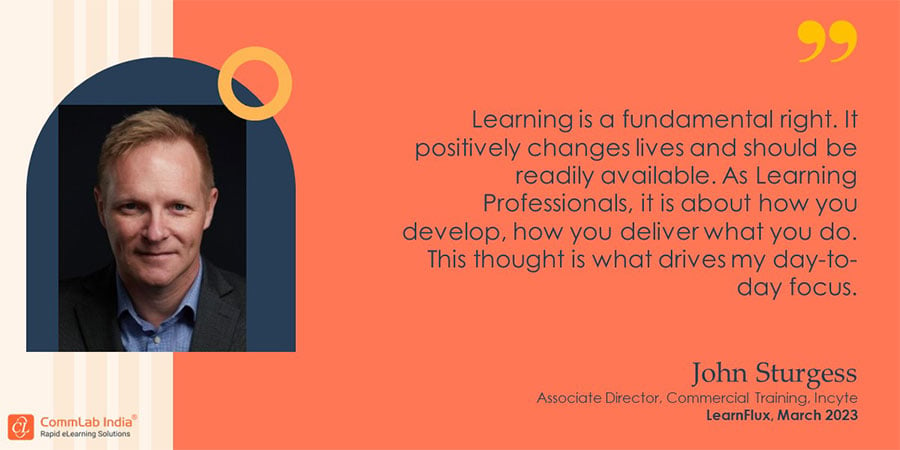 Winners, Takers! – Rapid eLearning for the Win
An efficient learning program is not just about content. It is a mix of the learning process, the technologies involved, and the assessment of the system as a whole. Yes, a focus on the content is important, and once it has been defined, then the rest of the training success is dependent on other elements.
Watch a short video on how Learning Accelerators contribute to Rapid eLearning Design and Development
Rapid eLearning has revolutionized the "learning" in corporate training. It is essential to present the right source of information, at the right time, at the right platform as an integrated rapid eLearning solution. Take Rapid eLearning head on – Explore the 4 Rs of Rapid eLearning in Corporate Training with our comprehensive eBook today!