3 Approaches to Make eLearning Captivating for Adult Learners [Infographic]
Want to know 3 quick and easy approaches to design captivating eLearning courses? Check this infographic to get started on designing appealing eLearning.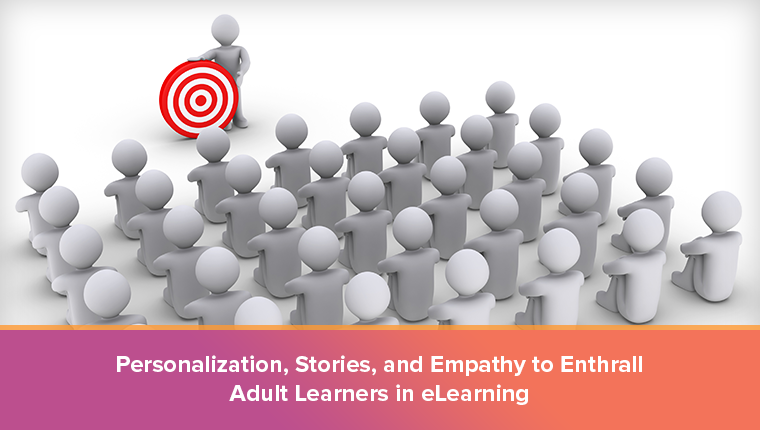 Are your eLearning courses designed to captivate your learners' attention? If they are, that's wonderful, but if they aren't – here's a quick tip. Consider emotional involvement in learning, and you can never go wrong. Regardless of whether the purpose is entertainment or education, emotional involvement is essential. This increases intrinsic motivation in learners.
Why is intrinsic motivation relevant in eLearning, you ask? Intrinsic motivation is the key to develop interest in learners' minds and drive them toward successful learning. Once motivated, your employees will aspire to complete eLearning courses assigned to them.
Providing a proper setting to learners through a relevant Graphical User Interface (GUI); using simple instructions elevates the learner-experience and makes training effective. But there's more to providing intrinsic motivation.
Use the perception of how the learner probably feels while learning. You will be able to present a well-composed digital course for your employees by placing yourself in the learner's shoes. Also, you can always use elements your learners can easily relate to. But use these elements judiciously so as not to deviate the eLearning courses from being learner-friendly.
Here are 3 quick and easy ways to increase the appeal of your eLearning courses:
Rollout eLearning that's personalized
Don't forget the power of stories
Use empathy to increase engagement
With these approaches, you can not only provide a sticky learning experience but also reinforce key learning points to improve the retention of learning. Here's an infographic that gives you more information on 3 approaches to increase the appeal of your online training program and drive home the learning successfully.