Is Digital Learning Just eLearning? – Debunking the Myths
Is eLearning just digital learning? This is a big dilemma in the L&D industry. L&D professionals, Learning Leaders, and learners themselves often get puzzled in identifying what's what. Keep reading as we bust common Digital Learning and eLearning myths in this blog post.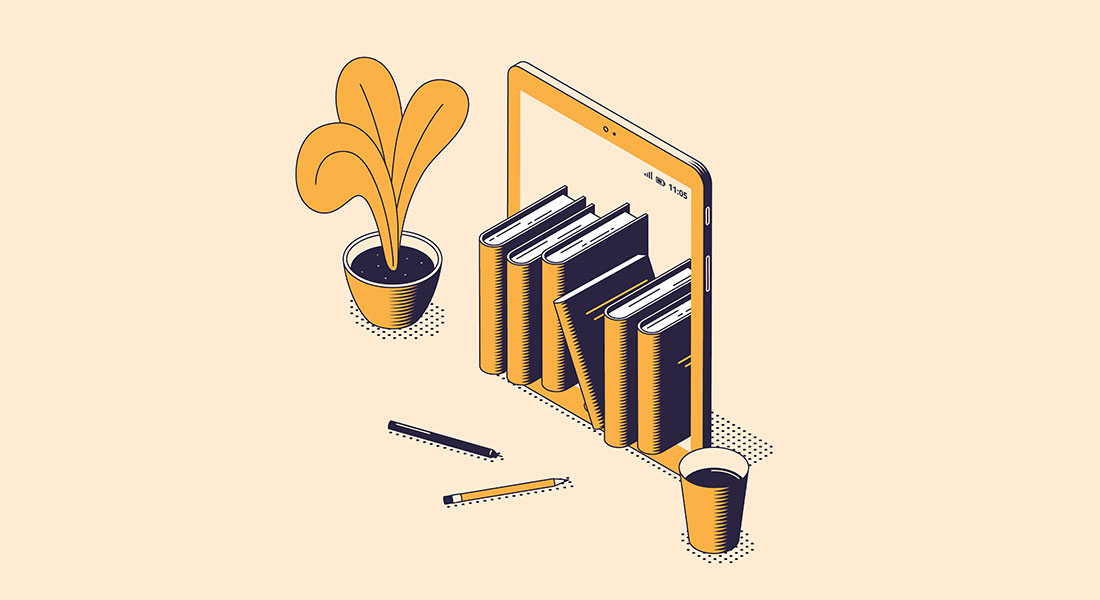 The difference between Digital Learning and eLearning is very thin, but an important one. The subtle difference is what makes eLearning a natural subset of Digital Learning. Let us get started with the basics!
Fact: eLearning is a part of Digital Learning
Digital Learning is a broad umbrella term, used to denote learning that is delivered to the learner using digital technology. Understand Digital Learning in detail by:
Reviewing the Digital Learning Basics
Debunking common myths
Examples connecting eLearning with Digital Learning
What is Digital Learning?
With the ground-breaking advancements in learning tools and technologies, L&D professionals have an array of options available to present learning to their audience. Digital Learning is – the ability to deliver any type of learning digitally by leveraging and combining digital tools and platforms. Thus, Digital Learning could involve tools, the internet, platforms, applications, devices, a real or virtual instructor, and much more in any type of audience setting.
The digital aspect of Digital Learning will be based on the training need and the type of audience. For example, in one scenario, the entire training could be delivered in digital format. In another scenario, instructor-led training could be supplemented with digital aids.
eLearning, on the other hand, is a type of self-paced learning, where the learner is in charge of their learning experience. The learner will be provided with the means to access the learning material which leaves the onus of the learning solely on the learner. eLearning solutions are designed in a way that incorporates best-in-class instructional design strategies to optimize knowledge retention removing the mandate of having a face-to-face trainer or instructor to guide the learner.
With a hybrid workforce taking over workplaces, Digital Learning is becoming the foundation of training in the corporate sector, which embodies all forms of training under one umbrella of corporate training.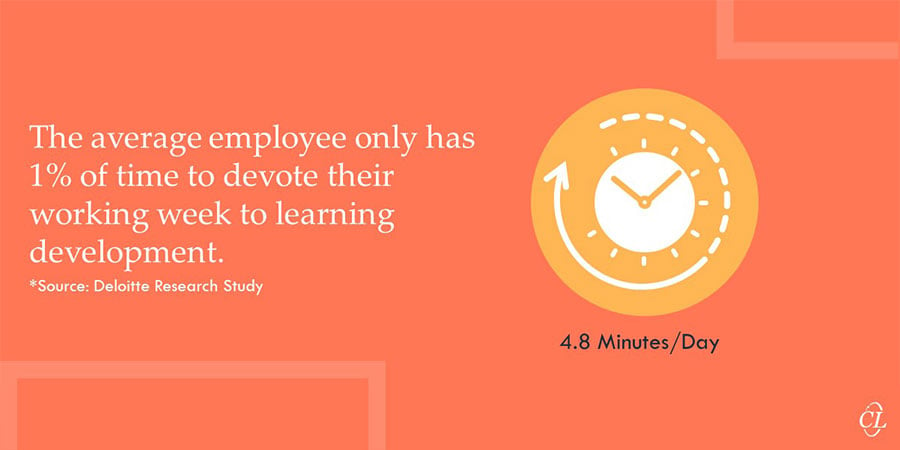 Common Digital Learning Myths
Myth – Online Learning is Digital Learning
Online learning, as the name suggests, requires the learning to be delivered over the internet channel. The learner will have an active internet connection at the time of learning to receive all the communication irrespective of the geographical location. That makes online learning a subset of digital learning.
Myth – eLearning is Digital Learning
Though the "e" in eLearning stands for electronic learning, the learning delivery, training strategy, training need, and the need for an instructor are what distinguish eLearning from Digital Learning. eLearning represents a part of Digital Learning.
Myth – Virtual Learning is eLearning
Virtual Learning is a type of Digital Learning that leverages the virtual communication medium to distribute the learning experience. It could either be delivered in virtual mode or a Virtual Instructor Led Training (VILT) based on the training requirements.
Learning Technologies – A Quick Glance
At the core of eLearning solutions are authoring tools and LMSs. Over the years, corporate training has become more standardized with the presence of Learning Management Systems (LMS). LMS is a platform heavily used by organizations to leverage digital learning. Today's LMS offers a plethora of services such as self-paced learning, immersive training, easy assessments, feedback mechanisms, convenient administration, enhanced progress tracking, seamless training delivery, and so on.
Authoring Tools is another space where learning technology is evolving by leaps and bounds. AI-powered eLearning authoring tools are speeding up the eLearning design and development lifecycle. The latest authoring tools and platforms allow the effortless creation of eLearning courses from scratch or by conversion and translations of existing training solutions into eLearning.
Watch a short video on why Rapid eLearning is the Future of Corporate Training
Connecting eLearning with Digital Learning
Now that we have reviewed the basics, and busted a few myths, let us comprehend a few Digital Learning examples to recognize how eLearning factors within the whole of Digital Learning.
Digital Training – A classroom-based training solution where the instructor uses digital modes to relay information such as online videos, PDF worksheets, and PowerPoint presentations. Digital devices are used by learners or the instructor or both depending on the need.
Microlearning – A microlearning solution could be a standalone microlearning asset or a part of a curriculum that encompasses eLearning modules, microlearning videos, PDF documents, and online research making it a combination solution.
VILT – A mode of instruction where the learner and facilitator are not in a shared space geographically. Learners and facilitators communicate with each other through online channels and platforms. The learning is delivered over the virtual training platform.
Blended Learning – Blended Learning is a sought-after training solution by many organizations worldwide. What makes it popular is the ability to blend digital learning options with offline in-person training solutions. In a way, digital learning supplements classroom-based or instructor based-training.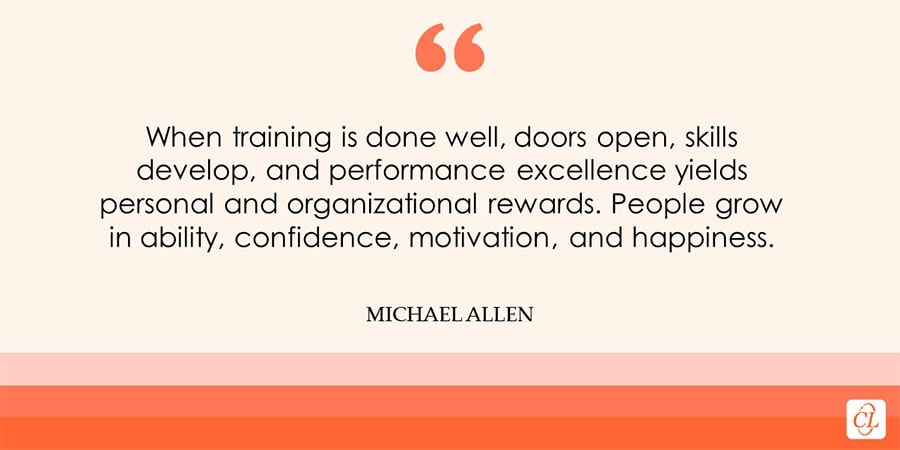 The New Age of L&D
The pandemic accelerated the adoption of digital learning solutions. Digital Learning has emerged as a holistic way of learning and development. And eLearning stands out as one of the foremost options for Digital Learning. What's more, the pandemic period intensified the need for rapid eLearning solutions. The New Age of L&D professionals is seeking out rapid eLearning solutions to offer improved efficiency and enhanced performance support. Define your corporate training with the 4 Rs rapid eLearning solutions. Access the complementary eBook today!