Design Tips for Effective Learning Videos
Read on to learn how to optimize your digital learning video design.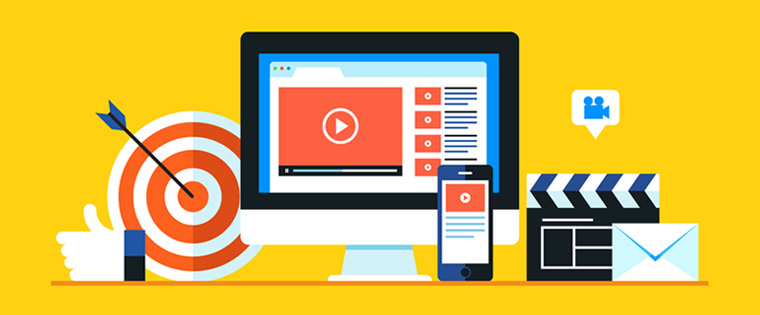 Videos are the preferred learning medium for today's millennial generation, for all the right reasons. Videos are short and crisp, yet highly effective in explaining complex topics. This audio-visual medium makes a lasting impression on learners, as compared to the lesser impact made by plain text or static images. This results in higher information retention and better application of the acquired knowledge. Videos have the bonus of keeping users engaged and interested for a longer time, as watching them is fun! As videos are easily digestible, they are perfect for be viewing on-the-go, anywhere, anytime. By allowing users to learn when they want to, videos help integrate learning into people's everyday lives.
But, for videos to create the expected impact, they first need to be designed and created appropriately. Below are some tips you can use to create enjoyable videos for maximum impact, helping employees learn more efficiently:
Analyze Your Content
You can begin by making a detailed outline of what your learning video should include. Analyze your business and learning objectives thoroughly to better understand the scope of your digital learning program. Based on the goals of the learning program, scout content for relevant topics that would be well suited to being covered or supplemented using a video.
This will give you a general idea about how complex your project is and, therefore, how much time, effort, and resources you will need to devote. Getting to know the kind of content that you plan to handle through the medium of video, and its approximate duration, will give you a clear idea of the sort of design that could best work for it.
Ensure Design Appeals to Target Audience
Not knowing your target audience inside-out before beginning the production of your video is about as effective as shooting a target in the dark. Within any organization, there will always be a wide array of learners. People with different educational backgrounds, cultures, professional knowledge, experience level, and skill sets will all need to be able to access your training material.
Knowing your audience before you start designing the content will help you set the look and feel of the video to match your target audience. By knowing your audience, you will get a better idea on how your video should look, the kind of sounds you might play, and how detailed the voiceover needs to be.
Conceptualize and Storyboard to Enhance Production
After figuring out the 'what' and 'for whom' of your video, you need to decode the 'how'. A video has to convey a lot of information in a way that keeps people engaged. Form a fun concept around which to organize the information so that the video generates excitement when viewed, increasing interest and engagement. Once the concept has been decided, the next step is for you to move on to creating the script for your video using natural and simple language.
The way your script flows will have a significant impact on the way your video will then be designed, so be sure to write it accordingly. Based on the script, create a storyboard to produce a visual overview of the final product. Storyboarding will give you control over the visuals that will accompany your text or voiceover. Bear in mind that you can also make changes in your script to accommodate the visual creative flow.
Optimize Production and Technicalities
After all the above planning and groundwork, the design of your video ultimately depends on the production process. Pay attention to details and be sure to anticipate what the visual result would be based on different options. Incorporate different camera angles, audio, graphics, infographics, and other innovative ways to bring your concepts to life and create a unique look for your video.
The technical aspects of the video also play a large part in giving learners a flawless experience. Be it the resolution, the voice clarity, or the authenticity of the graphics used, all aspects of your video should be of the highest standard to produce a final product with a professional feel.
Keep the Corporate Style Guide in Mind
At the end of it all, your video should look like the property of your organization. Throughout the production and post-production process, always make sure to follow the corporate style guide. Use your company's logos, color scheme, mascots, headers or any other relevant graphical elements wherever possible.
If your company refrains from communicating in a certain way, then make sure that this is also reflected in the video. While everyone likes to see an attractive video, make sure that you don't overdo it on the design. A video with many design elements can clutter the screen and put people off. Less is more, so keep it simple and subtle.
It is essential that a video be pleasing to the eyes, ears, and brain. Follow the above tips to create videos that add true value to your digital learning program.