Custom eLearning for Effective Training of the Manufacturing Workforce
When it comes to corporate training, eLearning is the new buzz. Let's see how custom eLearning can help you train the manufacturing workforce.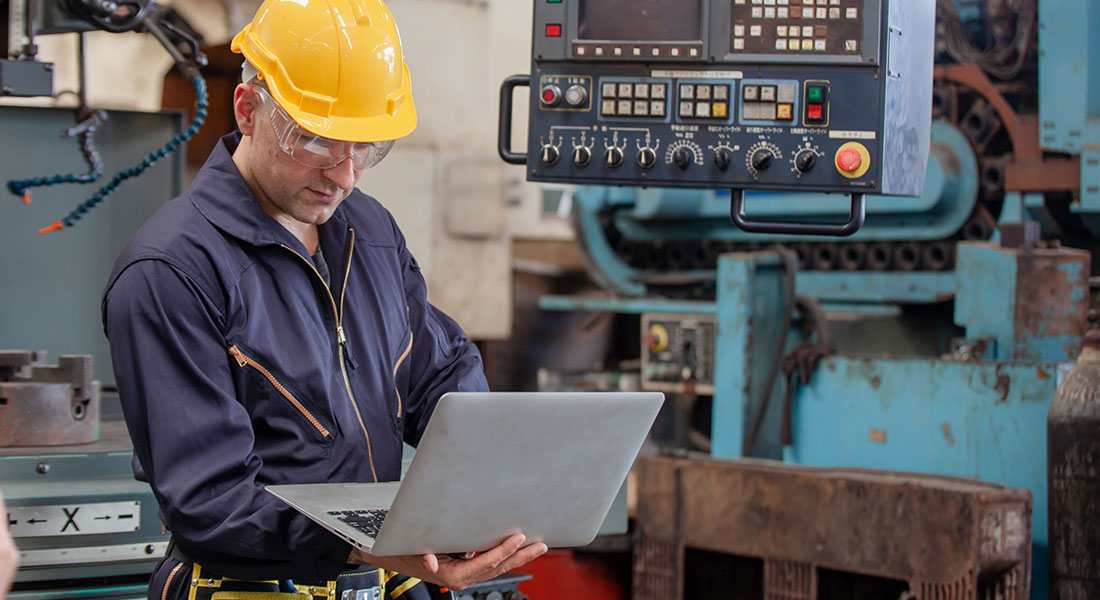 The contribution of the manufacturing sector is crucial to every economy's growth. The new industrial revolution — Industry 4.0 has brought a paradigm shift to the manufacturing ecosystem and the rise in automation and technological advancements has triggered massive transformation in the way of work. Organizations need to equip their workforce to cope with the transitions and to adjust to the dynamic business needs. In such a scenario, it's essential for organizations to chalk out a training strategy that's agile and scalable and offers personalized learning journeys to your learners. Custom eLearning is the way ahead. Read the blog to explore how custom eLearning can offer suitable training for the manufacturing workforce.
Custom eLearning is a Wonderful Approach to Train the Manufacturing Workforce
Here's what you can train your employees on:
Product training
Process training
Compliance training
Safety training
What is Custom eLearning?
Custom eLearning is a training approach that aims at chalking out personalized learning pathways for your learners. The approach focuses on analyzing learner needs, and various learning styles and preferences and then mapping suitable training formats that align with the learning objectives to achieve desired learning outcomes. Custom eLearning offers a variety of learning assets such as eLearning courses, short microlearning lessons, infographics, videos, games, simulations, and much more. Depending on the type of training, learning environment, and learner preferences, these formats are mixed and matched to offer the most suitable learning pathway to the learners. Custom eLearning offers flexibility and accessibility to learners and makes learning a memorable experience.
Custom eLearning Solutions for the Manufacturing Sector
An article published by the US Department of Defense in 2022 reads that American manufacturers contribute more than $ 2.35 trillion to the US economy. The same source says that manufacturing represents a mere 11% of the US GDP, yet it accounts for 60% of their exports. This statistic highlights the importance of the manufacturing sector for the overall growth of the economy. No wonder organizations are keen to upskill and reskill their manufacturing workforce for enhanced productivity and high business ROI.
Let's see how custom eLearning can assist you in imparting various types of training for the manufacturing workforce.
Product Training
Innovation is the key to success in this competitive world. Organizations are under constant pressure to innovate and launch new products in the market. To do so, they need to indulge in constant research and development and need training on tips for better research ideas, phases of product design, and product development. Once the new products are launched, you need to train your workforce on its key features and functionalities.
You can use microlearning animated videos to demonstrate new product features and key functionalities to your sales team. Short interactive eLearning modules can be used to explain the steps of product development or to provide research ideas. Scenario-based eLearning courses are effective in honing the critical thinking abilities of your learners as they mimic real-life work challenges. They can also teach negotiation and interpersonal skills to seal sale deals effectively.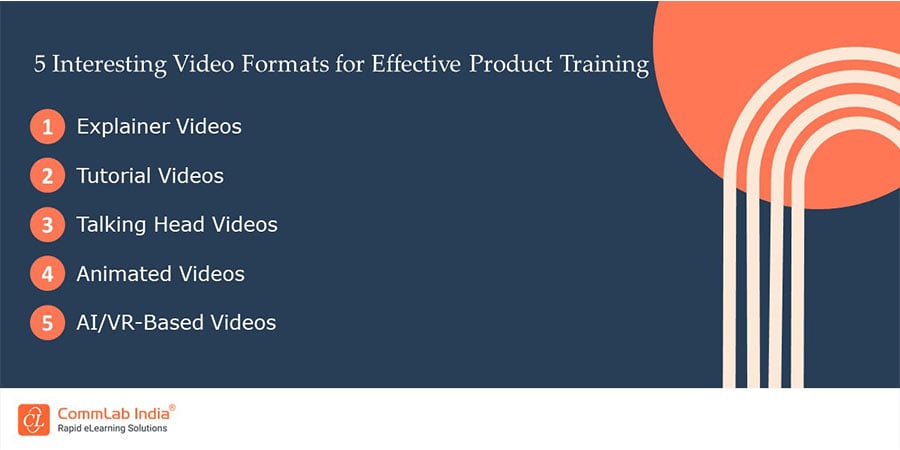 Process Training
Process training is an integral part of the manufacturing sector. Production processes can be complicated and need rigorous training. When it comes to operating complicated machinery, step-by-step process guidelines are needed to equip your employees with in-depth know-how.
Instead of hefty production process manuals, you can train your employees through short microlearning videos that guide them through complicated production processes. Explainer videos that talk about operating a sophisticated piece of machinery in detail can be extremely handy for your service technicians if they are stuck while repairing machinery at the client site. Scenario-based eLearning courses that allow learners to experience customer objections and critical queries are a fantastic way to train your customer care executives to resolve customer grievances satisfactorily.
Watch this video to know how video-based learning can enhance process training.
Compliance Training
Staying compliant with the statutory guidelines, trade policies, regulations, and best practices is indispensable in the manufacturing sector. Training employees in stringent laws, procedures, and guidelines is unarguably a daunting task. And moreover, the subject is uninteresting. So, it is difficult to ensure effective compliance training.
Thanks to custom eLearning that offers the scope to accommodate multiple learning formats to make compliance training engaging. You can use video-based learning to explain the impact of various regulations on business functions. AR/VR-based videos can transport learners to real-life scenarios where they can experience the consequences of not complying with the statutory guidelines. For example, you can explain the consequences of dumping manufacturing waste into nearby water bodies through immersive AR/VR-based videos and create environmental awareness among learners.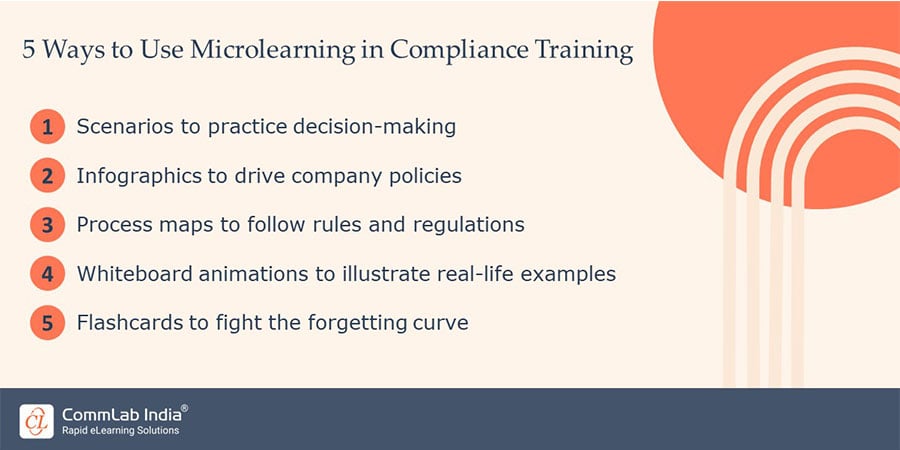 Safety Training
Safety training is an indispensable part of the manufacturing industry as it employs a massive workforce that handles a variety of machines. The safety of employees is of utmost priority for any organization and delivering safety training is mandated by law.
Short eLearning modules that talk about safety guidelines and industry best practices for a healthy and safe work environment can be informative for your employees. Visually appealing videos can also be used to demonstrate the consequences of non-adherence to safety procedures while working on the shop floor. Simulation exercises are a wonderful way to provide hands-on experience in handling complicated machinery while abiding by safety guidelines.
To Sum Up!
The importance of the manufacturing sector in every economy is noteworthy. Considering its contributions to the growth of the economy, it's essential to provide continual training to the manufacturing workforce to ensure they stay up to date on recent trends and technologies. Custom eLearning is a wonderful approach to imparting personalized learning experiences to learners. Hope the above-discussed learning formats will come in handy when you plan your training strategy. Need guidance on designing sticky eLearning courses for your learners? Well, get your hands on this eBook for popular instructional design strategies that will level up your eLearning game.