Best Practices to Create Custom E-learning Courses
This blog takes you gives you a detailed guidance on how to create a custom e-learning course.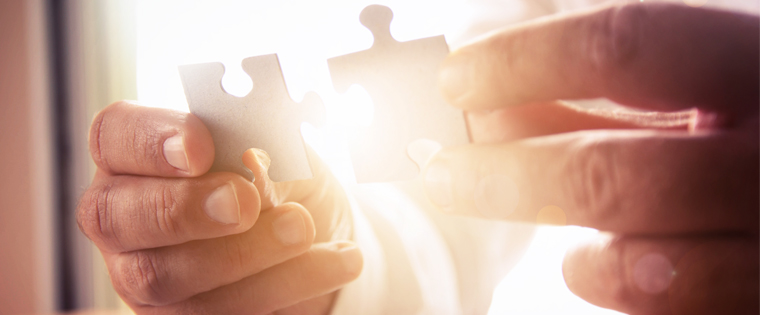 Custom e-learning courses are superior to off the shelf courses in almost every aspect. Customization offers courses that are crafted exclusively for your organization. They not only convey your learning objectives effectively, but also maintain your brand's tonality. Although customization costs significantly more than catalogue courses, ease of updating and maintaining the course justifies the higher costs and even provides an excellent return on investment. Off the shelf course might convey your required topic, but since it is for a general audience, it will contain a lot of irrelevant or inappropriate information for your employees. Using custom courses, learners experience better engagement, greater interest and improved retention.
So, what does customization of a course essentially mean? Fine tuning elements of the training to suit the look and principles of your company can be termed as customization. Below are some of the elements that can be tweaked to suit your company's requirements:
Font sizes, colors, backgrounds, themes and the learning environment.
All of the learning content: Audio, video, texts, graphics, etc.,
Interactive elements of the course like mouse, stylus, on-screen keyboard.
Assessment and feedback components like games, quizzes and surveys.
Additional components like online discussions, tutorials and demonstration kits.
Customization not only involves providing the ability to customize the learning environment, similar to the "preferences" and "settings" options that digital tools offer today; but revamping the entire learning experience to offer a personalized feel. Apart from all the above-mentioned extrinsic factors, customization also takes care of many intrinsic factors of learning. It has the ability to customize aspects such as:
The type of content to be delivered to fulfill the learning objectives.
How that content should be delivered for maximum impact.
The sequence of its content delivery.
Deciding upon the evaluation and feedback mechanisms.
So, how do we create an e-learning course that stands out and truly speaks the language of your company? Below are some of the most important things to consider before you create custom e-learning course:
Create Strong Learning Objectives
Online learners must see the fruit they are going to get after climbing the tree of the e-learning course. This fruit comes in the form of relevant learning objectives. Before narrowing down the learning objectives, it is crucial that designers do their due diligence through survey, interview and past experiences. Even though the organization has learning objectives in place, learner preferences should also be equally considered. The outcome of the learning has to be productive from the learners' point of view as well; otherwise, they will lack the motivation necessary for the success of the training.
Provide Organizational Insights
It is always good to provide information related to your organization in the training program. This can be anything, from past client experiences to recent change in management. You can also add testimonies of top leaders, conveying their points of view on the topic at hand. Incorporating inside information or an insider point of view in your training program can significantly improve employee connection with your organization. The training becomes a valuable asset of the company and stays with the employees long after it's concluded.
Promote Collaborative Learning
Customized e-learning courses are usually associated with asynchronous study. But, this isn't always the case. Including social learning activities that allows learners to interact with their fellow colleagues can prove to be highly beneficial. To customize the learning further, you can create social media groups, online forums and knowledge portals that facilitate peer based learning. Using real life scenarios and role-playing games can help learners get a firsthand experience on the practical application of the topic. Interactive learning courses are tailored to suit your company's core business practices.
Developing customized e-learning solutions can increase the potency of your training program. But like everything else, if it is not executed in the right way, it can create a lot of problems. Ensure that an experienced subject matter expert takes charge of the development process. People with lack of experience or knowledge can misunderstand the end purpose of the training and take hasty decisions. Make sure that the custom e-learning course is future-proof. There should be enough provisions to accommodate any changes that the course might encounter as time passes.
Utilize these tips to create online training your learners can relate to. As an e-learning designer, it's your opportunity to develop a personal experience that your learners will engage with.