Custom E-learning and Catalogue Courses – The Differences
Get an in-depth comparison between custom and catalogue online courses.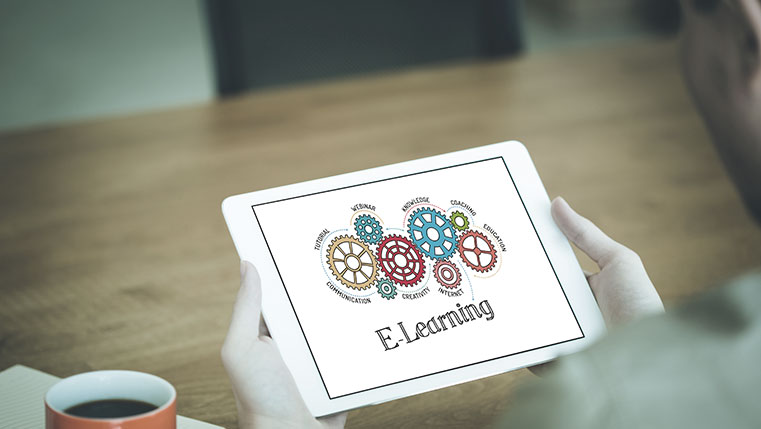 There are two types of e-learning courses: custom and catalogue. Courses that are exclusively developed to achieve your business objectives, based on your organization-specific content can be termed custom e-learning courses. They can be courses to convey the core values of your organization or teach users about specific software.
Courses that cover generic topics and can be reused by various organizations are termed catalogue or off-the-shelf courses. These are courses that cover topics such as best human resource practices, fire safety instructions, workplace compliance, etc.
Although both are e-learning courses, they can be significantly different from each other. Below are some of the primary differences that separate one from the other:
| | |
| --- | --- |
| Custom Course | Off-the-shelf Course |
| Course is developed after thoroughly analyzing your objectives and closely working with subject experts. Hence, this takes a longer time to develop and deploy. | Generic courses are developed without taking specifics into consideration. Hence they can be deployed quickly. |
| Speaks the language of your organization. | Is generic in nature, aimed at a general audience. |
| Does not need user licenses, since it is specifically developed for your company. | Might need user licenses and regular renewals. |
| Can be easily updated and enhanced as per the changing needs of the company. | No scope for updating and enhancing. |
| With its custom design that incorporates the look of your organization, it is an asset of your company. | Can never be a company asset since it is purchased from vendors who have a one-size-fits-all strategy. |
| Can address your unique training needs, taking into account the learning objectives, duration, and target audience. | Conveys the topic at hand,but doesn't consider any organizational parameters, which can lead to gaps in learning. |
| Development is more resource-intensive. | Initial development is cheap. But, recurring licensing costs or updates can shoot up the price in the long run. |
These are the differences between custom and catalogue training courses. You need to deeply analyze the learning requirements of your organization before you can incorporate any of the above in your learning strategy. Read on to find out which kind of training suits your organization the best:
Custom e-learning
Developing your own e-learning courses allows you to create immersive scenarios and reality-based examples that are ideally suited for your industry. You can offer learners more relevant and impactful information through this.
Assessments and feedbacks are the most important components of any training. You can have full control over the assessment strategy to evaluate learners on the topics that matter the most to you. Even the feedback strategy can be tailor-made to gain invaluable information from users.
You can take the most creative approach to convey the learning objectives. After carefully analyzing the target audience, you can design the course around what will or will not work for them.
Off-the-shelf courses:
Trainings are already fully developed and can fulfill immediate requirements. Since pre-developed courses can be directly bought off vendors, it requires minimum time and attention from your employees.
Since multiple companies have already used this course, it is tried and tested. You can read up reviews and testimonials about the course to know exactly what you are buying. This way, there are no surprises and you have the certainty that the course delivers what it promises.
Effective learning is the number one asset for organizations in today's highly volatile market. Employees are required to develop new and different skills and competencies on a daily basis. All things considered, you can utilize catalogue courses for quick-fix training programs that may not be integral to your company's success and profitability. You can save a quick buck and deliver a course that will do justice to the topic at hand. However, if the topic is an integral one, then you must opt for a custom e-learning course. It might be more expensive, but it will cater to your specific needs and target audience, and thus provide a much more impactful training. So, what are you waiting for, create a company asset that will add stars to your company's profile.