Make Your PowerPoint Presentations Interactive, Using Articulate Storyline
This blog post shares about how to make your PowerPoint Presentations interactive using Articulate Storyline.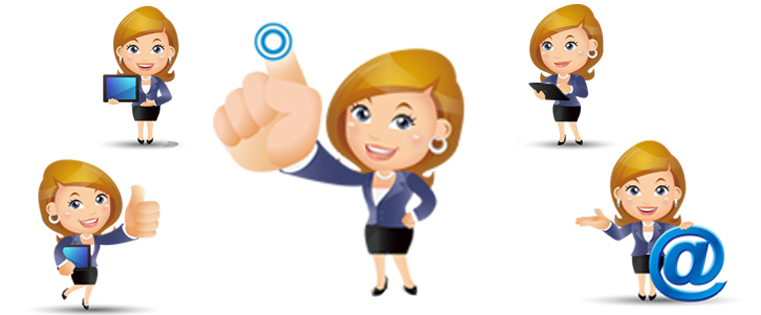 We all have been creating PowerPoint presentations since we were in the high school. But, time has rapidly changed, and we feel such PowerPoint presentations are no longer interesting or engaging as they are not interactive. So, how can we make these presentations interactive? Articulate Storyline makes it possible. Wondering how?
It's very simple. Articulate Storyline provides a very simple option Insert PowerPoint to make your PowerPoint presentations interactive.
Step 01:
Click the Insert PowerPoint option on the home page of Articulate Storyline.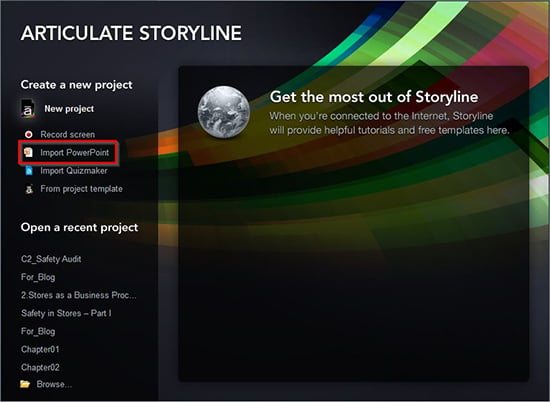 Step 02:
Browse through your folders to the location where you saved your PowerPoint presentation.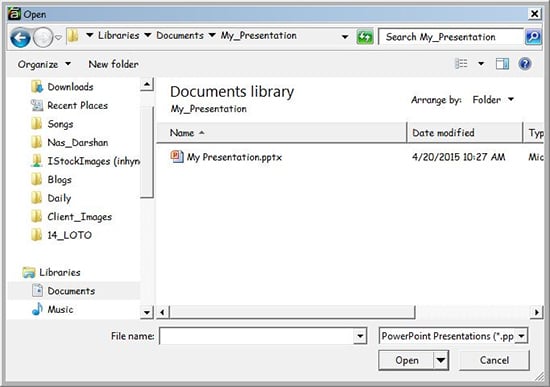 Step 03:
Select the PowerPoint presentation you want to import, and click Open.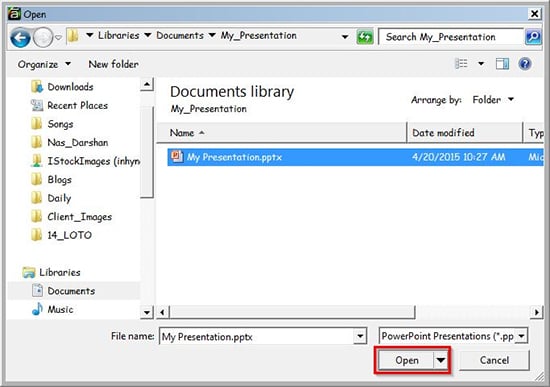 Step 04:
You can see the Insert Slides wizard with the thumbnail view of all the slides of your PowerPoint presentation. All slides are selected by default. But, if you want only some slides to be imported, click None to deselect all the slides, and then, click on the slides that you want to import.
If you change your mind and want to import all the slides, click Select All.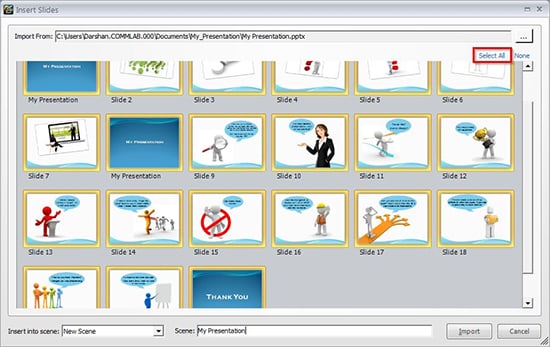 Step 05:
Type the desired name for the scene in the space provided and click Import.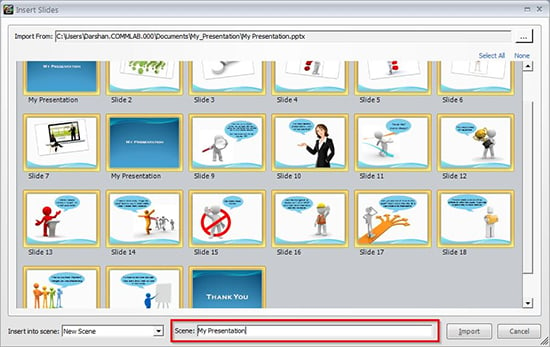 Step 06:
You can see that all the slides of your presentation have been imported into one scene in Storyline.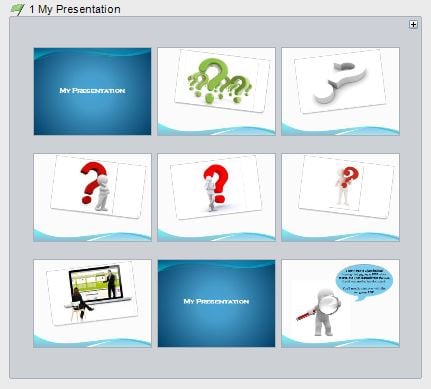 Step 07:
Depending on the type of the content in your presentation, you can now convert each slide to any interactivity you like with the help of triggers, variable, slide layers and many more exciting features that Storyline provides.
For example, you can make images clickable so that the dialog callouts would appear only when we click the image.
So, what are you waiting for? Start importing your PowerPoint presentations into Storyline to make them interactive, interesting and engaging.
For more information on eLearning design and development, stay tuned to my blogs.