Converting ILT to E-learning? Do You Have Answers to these 4 Questions?
Want to convert your ILT courses to e-learning, but can't figure out how? This post helps you answer some basic questions and get rolling.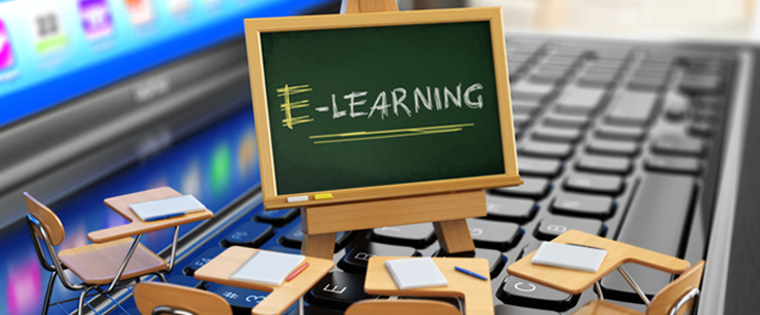 If you think about it, Instructor Led Training or ILT is the fundamental form of teaching. It is deeply embedded in everyone's lifestyle and conscience. Even when it comes to organizational learning, ILT courses have held the helm of learning sturdily. But in the recent times, technology has greatly influenced every aspect of our lives, including the way we learn. In the first leg, technology completely changed the way employees go about their day-to-day work. This freed your workforce from the confines of the desk and gave them the freedom to work from anywhere they want to. That's why it is getting increasingly difficult to gather all your employees for a classroom session at the same time.
E-learning has emerged as the optimal method for training a tech-savvy generation. By going digital, organizations can increase the reach of their training program, as users can undertake their courses from almost anywhere. But going digital doesn't mean you should discard your old instructor-led training material. To make the most of your old courses, you can consider converting them to e-learning courses. This way, you preserve tried and tested learning material and mold it to better suit a future generation.
However, before you go about with this conversion, you should ask a few questions as a training manager, to ensure a smooth transition. Let's see a few questions that can help you get started:
1. Is your top management supportive of this cause?
This is the most primitive line of questioning you should consider before going ahead. Most of the time, the top management has deep-rooted trust toward ILT. If this question is not tackled, then the conversion project will be nipped in the bud, as it is the top management that has the power to initiate things. To overcome this, the younger generation should take up the mantle and change the mindset of veterans toward the effectiveness of digital learning. Highlight the various benefits and show real time results so that the mindset of top management can be gradually changed.
2. Is the available content sufficient?
A 126-slide presentation or spoken lecture does not equate to a 126-screen e-course. More so, when it comes to ILT, a lot of content is not present in the digital format, as it is an instructor-specific learning method. That's why, self-paced e-learning usually has very different screens when compared to an ILT session. When converting ILT slides to digital, you need to carefully analyze the learning material in hand and source the missing material. This usually requires inputs from subject matter experts and presenters. This way, your digital course will retain the same impact as your classroom sessions.
Q3. Do you have enough expertise for undertaking the conversion?
Most organizations don't account for this question. Creating an e-learning course out of your ILT courses is not an easy task. E-learning courses are a sophisticated learning medium that expertly put together instructional design methods, multimedia elements, interactive components, and technological tools. To create this, you need to have an unmatched command over various domains. If you venture to convert your ILT into digital material without a strong team backing you up, the chances of failure are very high. That's why always ensure you contact expert e-learning vendors who can perform this conversion for you.
Q4. What's the road ahead like?
Converting an ILT course to e-learning is the first step to going fully digital. Opt for a responsive course design to ensure your converted course runs seamlessly across all devices. Make sure you have the appropriate technological infrastructure so that the courses reach your target audience. Implement a Learning Management System, which will give you a centralized point to control and manage your entire digital learning system. With foresight and the necessary expertise, you just can't go wrong with the conversion process.
So what are you waiting for? Start consolidating your classroom learning materials and begin your conversion process today.