They Said it Would Never Last – Celebrating 22 Blissful Years of CommLab [Video]
Check this blog that highlights some of the accomplishments that CommLab India has accomplished over the past 22 years.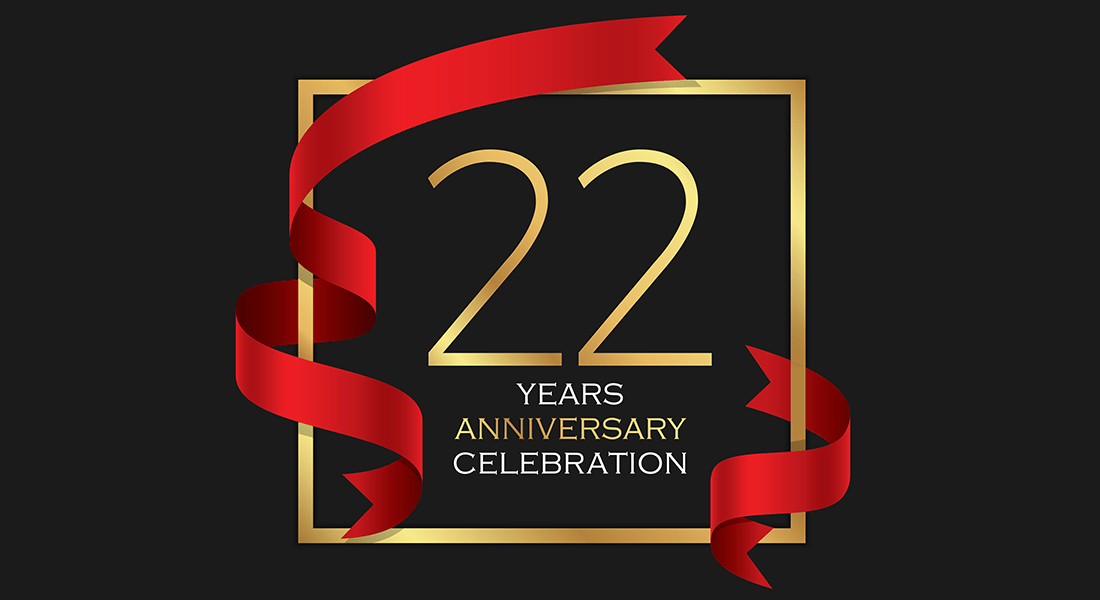 It has been 22 years since CommLab India's doors first opened! Our goal has always been to develop rapid eLearning solutions that would revolutionize the way organizations train their employees. We are happy to say that we have never deviated from this goal. As a family, we have gone a long way, and as we mark 22 illustrious years in the eLearning industry, it is time for joyous festivities.
Celebrating CommLab India's Growth
We at CommLab India have overcome many challenges and kept ourselves up to date to reach this milestone, among which Covid-19 was one such challenge that made a huge impact on many organizations. But CommLab India has endured and continued to offer clients rapid solutions despite all the ups and downs and difficult obstacles.
And now we are now 22 years old. A target that many newcomers seek but only a select few accomplish. The fact that we succeeded in meeting our goals and were acknowledged as industry leaders make us proud.
We would like to convey our heartfelt gratitude to all our employees, their families, our, customers, partners, and former employees for their support and contribution in this moment of joy.
Without fostering relationships with our customers and employees, our company would not have endured. They have contributed to making this occasion a reality through years of work and sacrifice.
Our Achievements as a Family
Here are a few achievements that we achieved as a family.
To make accountability and responsibility the value we live by, we have adopted the system of EOS (Entrepreneurial Operating System). With well-defined planning, regular 1-1 conversations, same-page meetings, and more, EOS is helping us stay together, talk the language of the business results, and achieve results.
We paused and thought about how much had changed in the last three years. Our company's revenue has increased by 20%. We were so focused on developing and going forward that we never really thought about the fact that we were one of the Fastest-Growing Companies.
Our loyal clients who return to us year after year and project after the project are our best brand ambassadors. With that, we have added 37 new loyal customers to our system in the past 3 years. We've hired 145 new employees in the past 3 years.
We have collaborated with industry experts such as eLearning Industry, Training Industry, and Brandon Hall Group. Our thought leadership (eBooks, webinars) in collaboration with them will continue.
By providing excellent customer service, creative rapid eLearning solutions, high-quality development, thought leadership, and social responsibility, we are today one of the leading providers of eLearning in the industry. We continue receiving accolades for our rapid eLearning solutions.

We've started being quite active on social media and have become omnipresent. Since many organizations have started using a multichannel strategy to sell to and serve their customers, they can now give them a unified, more individualized experience that has the potential to increase client retention. So, we committed ourselves to sharing our resources on a regular basis, which allows us to connect with L&D pros across the world.
Check this video, which encapsulates what we have done to advance our organization and our people.
And the Journey Continues…
We at CommLab India believe in sharing knowledge and fostering cross-learning in the L&D community. Join LearnFlux, a 3-day workshop where L&D experts discuss their success stories, explain the use of learning technology, discover new strategies, become acquainted with the new, and more. Register now!