Can a Classroom Trainer Be an Effective Instructional Designer? – Part 2
The blog examines as well as shows a few requirements for classroom trainer to become instructional designer.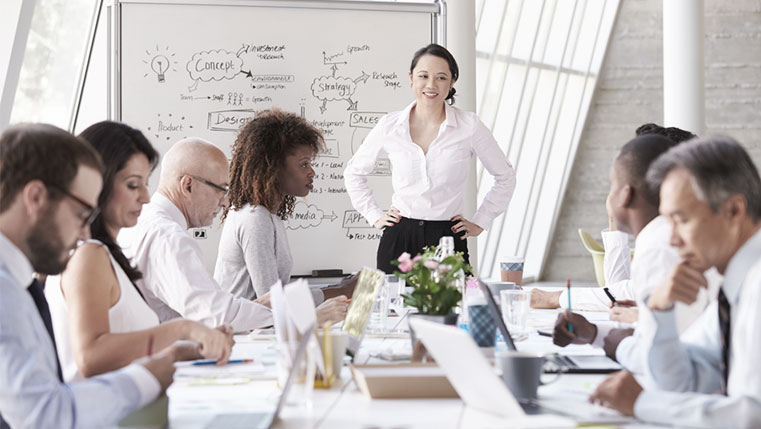 In my previous blog post, we have discussed how the interest, prior experience in training, and awareness of learning objectives could make a classroom trainer to move forward in the instructional designing field. Also we have thought about how there is no hard and fast rule for a classroom trainer to become an instructional designer.
The answer can be found only when it is given a try. In this blog (also the final part) we will go deeper into this to know if a classroom trainer can become an instructional designer.
Educational Qualification in Instructional Designing Helps Build Confidence
We all know that it is mainly the dedication that ultimately helps in achieving success in any act, including instructional designing, but obtaining a degree, diploma or certificate in instructional designing can help a classroom trainer to move forward with confidence in the field of instructional designing. This can at least allow a classroom trainer to apply for instructional designing jobs in the relevant industry.
During the period of education, a classroom trainer can come across various elements of instructional designing such as instructional strategies, learning theories, learning models, adult learning principles, learning content development, techniques of assessments and evaluations, and authoring tools, which could provide insights of instructional designing and its importance in the development of engaging and effective eLearning modules.
Personal Involvement is Important
Gaining knowledge on the theoretical and practical aspects through a degree, diploma etc., can be helpful, but personal involvement in an eLearning project is crucial to understand how instructional design strategies are applied to such project in real eLearning environment. Required guidance by experienced instructional designers is generally provided to classroom trainers on the incorporation of instructional strategies in eLearning courses. This involvement in an eLearning project can allow a classroom trainer to physically witness and understand how instructional designers, visual designers, authoring tool experts and others collaborate with each other towards the development of an engaging and effective eLearning.
For achieving maximum beneficial results from this, classroom trainers can be involved in a project and asked to provide inputs for content as well as further validate the content structuring and provide review feedback. You can say they can be involved like a subject matter expert who gives inputs to instructional designer and work together for the development of eLearning courses.
Expertise In Rapid Authoring Tools Is Not Mandatory, Only Knowledge Can Do
Classroom trainers can be allowed to try their hands in eLearning projects development with the help of rapid authoring tools such as Articulate Studio, Adobe Captivate, Lectora and many more. Here, it is not necessary for classroom trainers to gain expertise in handling authoring tools; only knowledge on the use of authoring tools in the eLearning course will be sufficient. And as far as the use of authoring tools for developing interactive eLearning course is concerned, well it can be outsourced to experienced eLearning vendors who holds expertise in the area of handling authoring tools.
These were a few points to examine if a classroom trainer can become an efficient instructional designer. However, I am sure something more can be added towards this. What would you like to say regarding this?
Having any views, please do share. We would really appreciate to hear from you.