Differences between CBT and WBT
CBT is training delivered using a computer, whereas WBT is providing learning through web-based technologies. Read more in this post.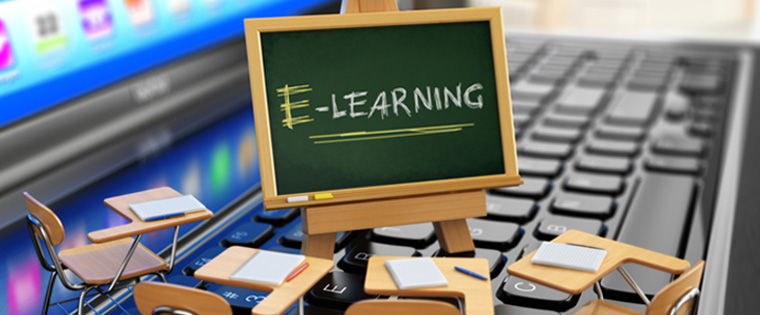 The advent of technology and science has rendered the traditional way of classroom learning, obsolete. These days, smart CBT and WBT programs have made learning highly focused and effective. From educational institutes to corporates, such training programs are being used everywhere.
Computer-based Training, in simple words, can be defined as the use of computers in imparting training. CBT is also referred to as computer-aided instruction, as it not only provides training, but also monitors the progress of the trainees, provides appropriate feedback, and assesses the results to check how effective training has been.
CBT makes use of special training programs which are delivered using computers. It is the advanced, technologically driven, new way of learning that is quick, convenient, and customized.
The benefits of using CBT
CBT offers tremendous benefits to learners, which makes it better than classroom learning in many ways: The benefits are as follows:
It is highly cost effective: Customized CBTs may be very expensive but then the travelling costs of trainees and instructors are eliminated, which brings down the overall training costs.
It is best suited for adults: Privacy of learning is ensured with the complete comfort of being at ease while learning. The trainee answers questions freely, without the fear of being judged or criticized.
CBTs are customized: You can get CBTs designed as per your requirements. It is also less time consuming as only those trainings are included, that have been asked for.
Round the clock training: CBT is a technology-driven training means, which can impart trainings round the clock. For regular training programs with large teams across the world, this works out the best.
Easy and convenient: Learners can learn at their own pace without any time pressures. Learning can be delivered as per the convenience of the learners.
Web-based Training:
It is an anywhere, anytime learning medium, which is made available via the World Wide Web. It allows learners to learn at a desired pace and the training is self-directed as well. Web-based training is also referred to as web-based instruction, in which learners can learn, evaluate, and remediate, without the use of computers. Web-based training is popularly known as e-learning.
WBTs are gaining fast popularity for their effectiveness and deliverables. Most corporates are choosing to go for WBT to get the desired results, within the given timeframe. The benefits of using WBTs are:
Flexibility of learning: WBT provide you the convenience of accessing the training from any place at any time.
Promote effective learning and retention: Learners respond, interact, and use problem-solving and critical reasoning skills while learning. Training programs are customized and designed to make them learner-centric, which ensures better understanding.
Learning while working: Employees need not take a leave or a break to learn new things. WBT makes it simple by making the courses available online, anytime anywhere.
Continuous learning: The flexibility, ease and convenience makes it easy to access learning programs which are targeted, easy to comprehend, and effective.
Accessibility via multiple platforms: One of the other benefits of using WBT is that it can be accessed on multiple platforms likes Windows, PDA, UNIX, MAC and other mobile devices.
Difference between computer-based training and web-based training?
Having learned the features of CBT and WBT in detail, the basics are quite clear. To sum up, the differences between WBT and CBT are as follows:
| | | |
| --- | --- | --- |
| S. No | CBT | WBT |
| 1 | Delivered through computers | Delivered through Internet technology |
| 2 | Installed on computers | Requires Internet services |
| 3 | Popular in educational institutes, though also used in businesses to some extent | Popular in both businesses and educational institutes |
| 4 | Bandwidth is not needed | Bandwidth is needed |
| 5 | Accessible only through computers | Accessible through multiple platforms such as MAC, UNIX, PDA, mobiles, etc. |
| 6 | Can be accessed only on computers where the training is installed | Can be accessed anywhere, anytime |
These latest forms of learning such as CBT and WBT are highly targeted and provide a great deal of flexibility, better understanding, and the freedom to learn at a chosen pace and time. Although both CBT and WBT are in demand, yet, WBT gives a greater flexibility of accessing it anywhere, anytime, and on any device such as iPads, smartphones, laptops, etc., which have broadband connectivity. In a way, WBT is the subset of CBT, but with a much broader accessibility range.