Blend Classroom and Microlearning for Effective Pharmaceutical Sales Training
Find out which method will help your sales reps remember the content for a longer term and make them achieve their targets soon.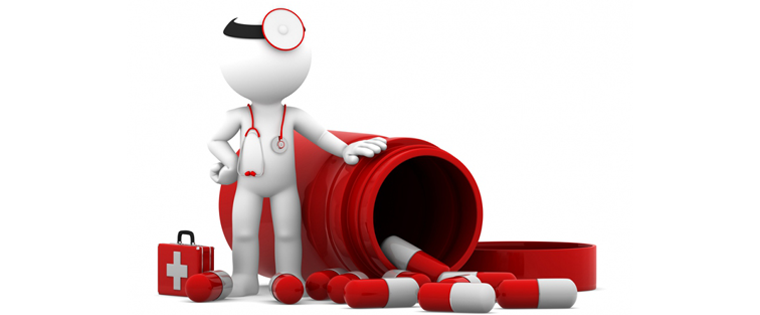 According to "Sales Performance International", sales people forget about 84% of sales training content after 90 days of training. Therefore, there's a need to incorporate a training medium that aids the memory of sales reps. In such situations, micro-learning is the best solution. Micro-learning offers learning in short bursts, and provides learners just-in-time support, focusing on a single performance objective at a time. Though effective by itself, its effectiveness can be further enhanced when it is blended with classroom training.
A successful blend helps sales reps' promote their company's drugs effectively in the market and fills their last minute knowledge gaps. Let's see how to blend micro-learning to provide effective training for Pharma sales reps.
Blend of classroom and micro-learning
Classroom Training
First, deliver classroom or instructor-led training to your pharma sales reps before they promote the drugs in the market. They should undergo intensive, one or two months of classroom training on a comprehensive curriculum.
Once the classroom training is completed, it must be supported by microlearning.
Microlearning
Microlearning creates a flipped classroom, where the classroom topics are shared online (either prior or post the classroom session).
All these classroom sessions are converted into small and digestible learning bits ranging between 5-10 mins. Thus, sales reps can access the information while they are travelling, waiting for the physician, or even in 'dead time'.
This kind of learning is very helpful for those who need quick access at their fingertips and don't get time to attend training sessions due to their busy schedules.
When can micro-learning be made available to sales reps?
Prior to the classroom training
Pharmaceutical sales representatives can select micro-modules to revise and evaluate their current knowledge. Offering these modules prior to classroom training will allow your sales reps get an idea of what they know and lays a foundation for what they need to learn. It bridges the gap between the known and the unknown by identifying knowledge and skill gaps. This ensures pharmaceutical sales reps are at an equal footing and receptive to the classroom training session.
After the classroom training
Once the classroom training is completed, it need to be supported by micro-learning to reinforce what they have learned. Micro content provides follow-up on key topics to reinforce learning by keeping sales reps connected to the topic for a long term and allowing them to access the modules when needed.
Thus, a blend of classroom and micro-learning is the preferred way to go forward as it not only reinforces learning but also helps your sales reps retain the content for a longer period of time.