6 Advantages of Content Chunking in E-learning – An Infographic
This infographic shares about the advantages of content chunking in eLearning.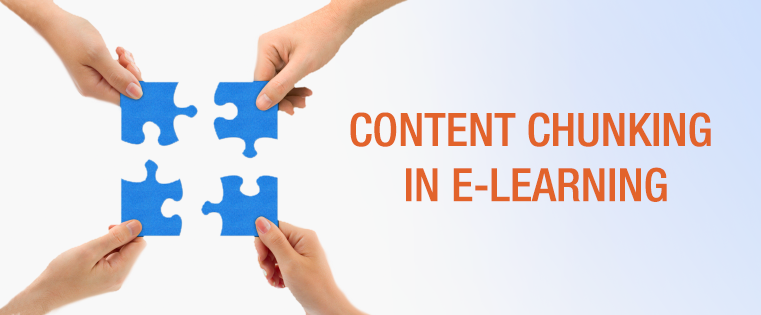 Content Chunking – may be you have never heard of it, or may be you have heard and been wondering how it works and helps develop successful eLearning courses.
Chunking is a method of presenting content by splitting it into small pieces or "chunks" to facilitate quick and easy reading and understanding. Effective content chunking goes a long way in designing eLearning courses by reducing cognitive load on the learner.
Instructional designers perform this essential exercise, wherein they break long strings of content into bite-sized, absorbable pieces which are easier to remember.
Here is an info-graphic which shares the importance of content chunking in eLearning.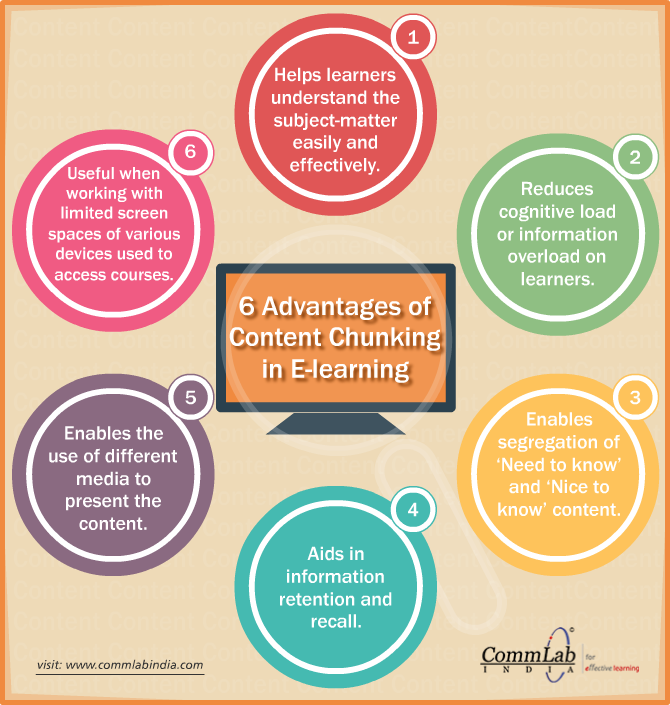 Hope you find this post interesting. Do share your views.