6 Tips to Select the Right Online Compliance Training Provider
This blog lists 6 criteria to select the right training provider to outsource your online compliance training.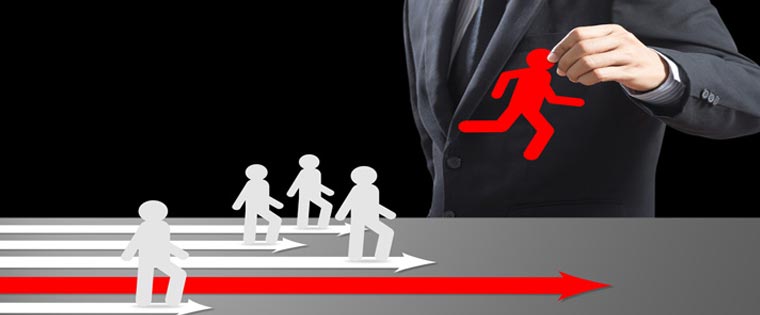 As the Chief Compliance Officer (CCO) of your company, you have a command over the subject, but don't know how to transfer that knowledge to your employees? Are you thinking of an online training provider that exactly suits your company's compliance requirements?
You have to look for an eLearning company, who can turn your complex compliance subject into instructionally sound, visually appealing and engaging online learning. Finding the right compliance training provider is quite a difficult task when you look at scores of eLearning companies in the market. But, no need to worry; here are the criteria to make your job easy.
1. Well-versed in Adult Learning (ADL), Instructional Design (ID) Principles
When you choose to outsource your compliance requirements, checking the company's experience in training function is crucial. The company you wish to outsource your compliance training requirement to must have strong command on Adult Learning (ADL) and Instructional Design (ID) principles.
Your employees are not children to learn what you want to teach them, they ask questions such as – why should I take this course, what's in it for me, how this will benefit my regular work, and more. So, ensure that your training partner is well-versed with using ADL principles in the instructional design framework. Employees usually find compliance to be a dry topic, but a good e-learning company knows the right blend of instructional strategies to create engaging courses.
Want to make your mandatory compliance training engaging? Check this blog.
2. Should Be Able to Develop Scenarios/Contextualize Learning
Training employees on mere rules and regulations is a difficult thing, right? Will pointing out the dos and don'ts work? Well, this phenomenon of training turns out to be boring and your employees lose interest in training. Unless, you contextualize the compliance training, your employee won't able to relate it to their regular work. For this, your possible training partner should able to relate the compliance rules to the real work situations. They should be able to develop scenario-based learning within the given compliance regulations.
For example: The employee must follow information security and data privacy laws of your organization. Let's look at the following scenario.
John, a Financial Manager in a reputed multinational company, was preparing tender documents when he got a call from his manager. He left his work mid-way, to meet him. In the interim, a colleague accessed John's system and shared the crucial information with competitors. A minor negligence of not locking his system led to the company losing the contract and John lost his job.
Your potential compliance training provider's capability of framing a scenario around the law will help your employees understand the gravity/impact, and consequences of following or denying.
Check this blog to know how to add flavor to your compliance training with scenario-based learning.
3. Capable of Creating Videos
Videos on compliance bring life to the dry rules and regulations. Your possible training partner's capability of developing videos can turn your boring compliance programs into fun filled and engaging activities. Your employees can easily relate themselves to the entertaining story and resembling characters (actors/cartoon characters) in videos. Including live incident footage in videos have a higher impact on employees' behavior.
For example, presenting accident visuals alert employees to comply with safety protocols. So, it's important that your prospective training provider is experienced with integrating videos to courses, thereby, saving you from looking for other vendors for videos.
Here is the future compliance training. See how it looks like.
4. Handle Translations
Compliance is complex when your employees don't understand that properly. So, it's better to simplify the clauses of legal jargon and translate into your employees' native languages. If your company has a global presence and more than half of the revenue comes from international markets, it's wise to go for translation of your compliance training. For this, you need to look for a training provider who can also offer translation services, along with online learning. This saves much of your time and efforts.
5. Personalize the Course Based on the Region and Job Roles
Your prospective compliance training provider must able to customize the online course according to laws of the nation, rules specific to states/region, and specific to the job roles and responsibilities.
For example, a sales rep giving the gift of $10 to a business partner may not be a violation in the metro cities of US, but the same amount can be termed as bribe in other regions.
Application of compliance rules differ according to job roles. For example, a nurse can't prescribe a medicine officially even through she/he knows it works for a specific issue. In the case of a doctor, prescribing medicine is not an offense.
6. Gamify the Assessments
A compliance training provider with gamification expertise is an added advantage. It helps to add the required fun quotient to your bland compliance training. Gamifying the assessments help your employees stick to the course till the end and ensure completion. Adding mini games, puzzles, and trivia games make your compliance assessments less intimidating for employees. So, check for a training provider who can gamify your compliance assessments.
Check for these qualities in eLearning providers when you consider outsourcing your compliance training. Hope the given criteria help you to find the right training partner for your online compliance training requirement.