5 Proven Tips for an Effective Online Millennial Onboarding Program
Training managers who are looking to rollout effective online onboarding programs for millennials can benefit from the tips listed in this blog.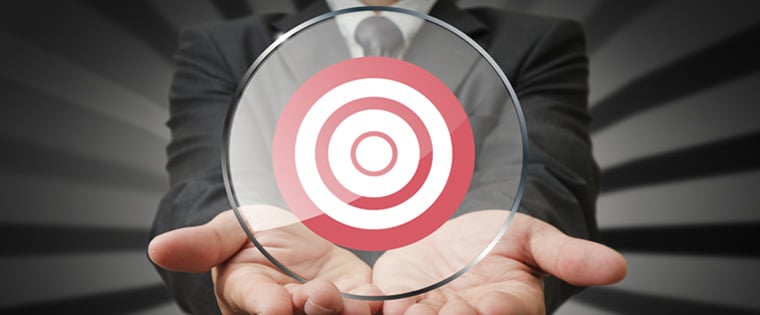 Millennials are a different generation! They are looking for a corporate culture that's markedly different from the previous generation. Then, why should you follow the same onboarding process that was followed a decade ago? As training managers, you need to look for innovative strategies in millennial onboarding programs. The millennials make use of technology constantly and that has led to the increasing popularity of online training solutions for new hire onboarding. The first step you can take toward attracting and retaining millennials is to rollout an effective onboarding training program. Here are some proven tips that you could use to onboard millennials.
1. Build Excitement
The HR department spends a lot of time finding the perfect employee. How would you feel if the new hire does not show up on the first day of work, or decides to quit within a few weeks? Use technology to build excitement and keep the new hire engaged through effective pre-boarding. You can use microlearning videos to give millennial new hires an overview of the company and its values. You can also give them a virtual tour of the organization, even before they step into the office. This helps build excitement for their new role and workplace.
2. Establish a Clear New Hire Onboarding Plan
Millennials love the flexibility that is offered by an online new hire training program. But they also look for clear expectations, reasonable deadlines, and SMART (specific, measurable, achievable, realistic, and timely) goals in the millennial onboarding program. The training objectives of the onboarding program need to be aligned with the company's goals.
Millennials need to know what is expected of them. So when you plan for onboarding training and development, ensure you have a watertight plan that facilitates seamless onboarding.
3. Choose an Effective Method to Deliver Training
Millennials are self-directed learners and accustomed to using technology for their training needs. Strategies such as video-based learning, simulation-based training, and gamification can work wonders for a millennial onboarding program. In order to make the online training solution effective, do not overload new hires with too much of information. Give them what is needed to perform their day-to-day job responsibilities. This can be done through microlearning modules.
Onboarding through microlearning helps you:
Focus on one learning objective at a time
Convey need-to-know information
Make onboarding interesting for your millennial new hires. It's time to do away with dull PowerPoint presentations. Gamification can make learning fun and boost retention. Simulation-based training programs can reduce errors and address skill gaps in procedural training. Video-based learning in new hire onboarding can promote visual communication between employees and the organization.
Millennials love their mobile devices and onboarding that's accessible on a mobile device gives them the flexibility to learn anytime, anywhere. Remember to keep the navigation and the design simple in order to promote effective mobile onboarding training programs.
4. Tailor the New Hire Training
Millennials are drawn to personalization and customization. As soon as the millennial onboarding process begins, you could include an online survey to track the department and the job role the new hire will be assigned to. Based on this, you can personalize the onboarding training program and deliver training content that relates to the job responsibilities of the millennial.
Some millennials might be starting their career while there might be others who have some experience in that job role. Your new hire training program needs to be tailored to let learners accelerate through what they know already. Personalization could range from something as simple as a personalized welcome message to the more complex decision of letting the new hire choose their learning path. Tailored millennial onboarding programs are more likely to engage the learners and boost employee retention.
5. Assess and Evaluate
Millennials look for instant feedback and this can be done only if you include assessments in the new hire training program. As millennials move ahead with the onboarding process, use quizzes and mini challenges to assess their knowledge retention.
Include questionnaires and surveys to collect feedback from the millennials. This is a good way to evaluate the effectiveness of your training program. Do not forget to make training reinforcement a part of the millennial onboarding program. This will help you track your new hires' performance and the onboarding program's effectiveness.
If you would like to share your knowledge and add more tips to onboard millennials effectively, please do so through the Comments section.