How to Make Your Product Knowledge Training More Relevant to Your Learners
This blog post shares some tips to make your product training more relevant to your learners.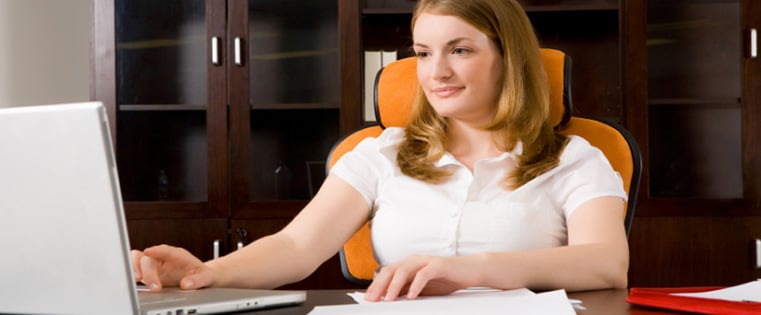 Usually, product training focuses on imparting knowledge on the features, how to sell and how to use the product, and when the sales team gets on to the field, they get rejected or disappointed. This is because the training often fails to convey how customers benefit from your product. This point is usually overlooked and organizations feel that the sales team does not value training. But what they really value is relevant training.
So, how do you make your product training more relevant to your learners? Let's see.
Sales people spend most of their time on the field or travelling, so they find it hard to attend classroom training sessions. Even if they are compelled to attend, the retention rates will be less. Instead, you can help sales people with small knowledge bytes, each covering one aspect of product knowledge. For instance, one module on how to convince the customers to buy your product, one on competitors' products and another one on how to perform a product demo.
Focus on selling the features:
When building relevant training modules, always keep the big picture in mind. Product specifications may change constantly, but the way in which products relate to customers' needs remain stable over time. For instance, mobile phones keep changing based on the advancements in technology, but things that matter the most to people are communication, storage capacity, memory, camera resolution, and so on.
So, if the mobile phone has additional memory or a high resolution camera, the salesmen must not talk to the customer from the beginning about just the features. The training here should focus on how salesmen should convey the benefits the customer will get from that particular feature (additional memory and high resolution camera). This is what actually makes the training more stable and relevant.
Focus on real life situations:
Training can be made relevant by organizing it around those situations where salesmen can make the highest impact. But this requires an awareness of the various situations that salesmen are likely to find themselves in. For example, if you consider the same mobile phones, how salesmen talk about a particular model to customers who are interested in meeting their basic requirements (for sales people of their organization) differs from how they talk to customers who are interested in luxury. Each of these conversations will involve a discussion, but in a way that is unique to customer's need.
Focus on customizing training:
You need to conduct a pre-test to assess the learner needs and areas for improvement so that you get an understanding of exactly what training the person needs, and also whether they have improved after the training. If you figure out your salesmen's key areas for improvement, you will know what areas to emphasize and improve during the program. This will enable you tailor the content to individual needs.
These are some of the areas you need to focus on, so that the training becomes more relevant to your learners. Do share your thoughts.